Get compensation for canceled or delayed flights with United Airlines
Every year, around 80% of all flights depart on time. The remaining 20% get either delayed or canceled. You might have gotten a taste of the unpleasant side of these stats and were consequently forced to alter your plans. This can be a frustrating experience, but don't despair. You may be able to get compensation for your troubles.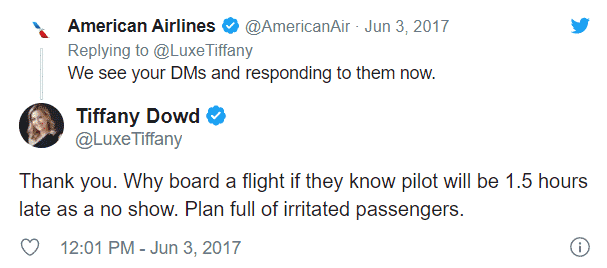 United Airlines has a policy in place for canceled or delayed flights, and many passengers don't even know that they can get reimbursed. DoNotPay offers a quick and hassle-free way to do this. You can access it via your
How to seek compensation for your United Airlines canceled or delayed flight on your own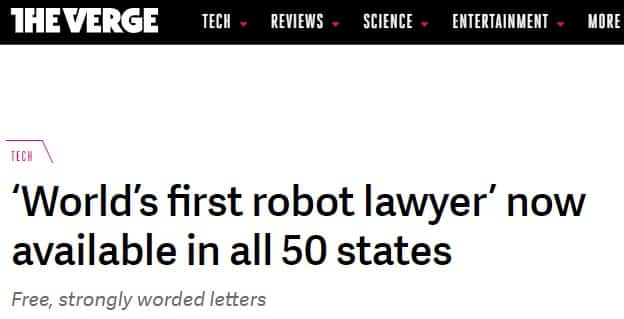 Making a compensation claim on your own can be an arduous process. You need to get thoroughly acquainted with your rights and what they depend on. You then have to think long and hard about the details of your flight disturbance and ask yourself a bunch of questions.
Which jurisdiction does your flight fall under? (EU and US regulations vary greatly. We will get to them later on.)

Are you eligible for compensation at all?

How much can you get?

What is the company policy?
United Airlines may attempt to accommodate all the affected passengers by sending a redemption offer. This usually involves you choosing between a voucher for future flights or the United miles. Do not accept this offer automatically. Check your rights first. You may be able to get hundreds of dollars more by seeking compensation instead.
If you are anxious to take immediate action, you can start at the airport. Find United Airlines agents and inquire about your rights. They are obliged to explain them to you. You may also reach out to their social media team. They are usually quick to react.
When you're sure you qualify for reimbursement, you need to gather all the relevant info about your flight and reach United Customer Care. You'll be able to do this through their online feedback form. It's vital that you reference the law under which you're seeking compensation. United may take up to 30 days to review and respond. Even then, you may miss a crucial detail and remain empty-handed.
How to get compensation for a delayed or canceled United Airlines flight with DoNotPay
Find out just how simple it is to get compensated for delayed or canceled flights.
As you have seen, filing a claim with United Airlines by yourself can be exhausting, time-consuming, and even inefficient. DoNotPay can do all the heavy lifting for you. You'll just have to spend a couple of minutes answering our chatbot's questions.
Here's what you need to do, step by step:
Access the DoNotPay app via

Click on Customer Service Issues

Type in "United Airlines"

Click or tap on "Fight the issue for me"

Answer a couple of questions about the details of your flight

Input the reimbursement sum you're seeking

Confirm your email address

Let DoNotPay handle everything else
DoNotPay will handle the claim and get your compensation for you. All you have to do is follow these simple steps. In 48 hours, you will receive a report on whether the claim was successful.
Airline companies like United will often be obstinate about compensating their passengers. Even if you file your claim in a fool-proof way that the DoNotPay app offers, they may still reject it. DoNotPay can help in this scenario too. It can help you sue United Airlines in a small claims court. It will produce a substantiated demand letter and do all the paperwork for you. All you have to do is sit back and relax.
About United Airlines

United Airlines is an American airline with headquarters at Willis Tower in Chicago, Illinois. It's in the top three largest airlines in the world by fleet and network, alongside two other American giants — Delta and American Airlines. United is part of the biggest airline alliance called the Star Alliance. It takes pride in being one of its founding members. United has a huge route network, both on the domestic and international front. Its airline code is UA.
United has eight hubs across the USA. They are the following:
Houston–Intercontinental

Denver

Washington–Dulles

Chicago–O'Hare

Newark

San Francisco

Guam

Los Angeles
The United fleet features 797 aircraft. Their average fleet age is 15.1 years.
United Airlines codeshare partners

As we've mentioned, United Airlines is a Star Alliance member. Its codeshare partners are the following:
Croatia Airlines

EVA Air

Brussels Airlines

Air Dolomiti

Asiana Airlines

South African Airways

Singapore Airlines

Swiss International Air Lines

Scandinavian Airlines

Aer Lingus

Austrian Airlines

TAP Air Portugal

Island Air

LOT Polish Airlines

Silver Airways

Azul Brazilian Airlines

Lufthansa

Eurowings

Cape Air

All Nippon Airways

Aeromar

Air India

Ethiopian Airlines

Avianca

Air Canada

Turkish Airlines

Air China

Air New Zealand

Hawaiian Airlines

EgyptAir

Copa Airlines
United Airlines domestic destinations
Here's a table of all the domestic destinations:
| | |
| --- | --- |
| State | City |
| Alaska | Anchorage, Fairbanks |
| Arizona | Phoenix, Tucson |
| California | Orange County, Sacramento, Los Angeles, Fresno, San Jose, Ontario, San Diego, Palm Springs, San Francisco, Santa Barbara, Burbank |
| Colorado | Colorado Springs, Montrose, Vail, Denver |
| Connecticut | Hartford |
| Florida | Pensacola, Fort Myers, Sarasota, Miami, Jacksonville, Tampa, West Palm Beach, Fort Lauderdale, Orlando |
| Georgia | Atlanta, Savannah |
| Guam | Hagåtña |
| Hawaii | Kona, Honolulu, Lihue, Hilo, Kahului |
| Idaho | Boise |
| Illinois | Chicago |
| Indiana | Indianapolis |
| Iowa | Cedar Rapids, Des Moines |
| Kansas | Wichita |
| Kentucky | Cincinnati |
| Louisiana | New Orleans |
| Maine | Portland |
| Maryland | Baltimore |
| Massachusetts | Boston |
| Michigan | Grand Rapids, Detroit, Traverse City |
| Minnesota | Minneapolis/St. Paul, Rochester |
| Missouri | Kansas City, St. Louis |
| Montana | Kalispell, Bozeman, Billings, Missoula |
| Nebraska | Omaha |
| Nevada | Reno, Las Vegas |
| New Jersey | Newark |
| New Mexico | Albuquerque |
| New York | Rochester, Buffalo, New York City, Albany, Syracuse |
| North Carolina | Wilmington, Greensboro, Raleigh, Charlotte |
| North Dakota | Bismarck |
| Ohio | Cleveland, Columbus |
| Oklahoma | Tulsa, Oklahoma City |
| Oregon | Portland, Eugene, Medford, Redmond/Bend |
| Pennsylvania | Philadelphia, Harrisburg, Pittsburgh |
| Puerto Rico | Aguadilla, San Juan |
| Rhode Island | Providence |
| South Carolina | Myrtle Beach, Charleston |
| South Dakota | Sioux Falls |
| Tennessee | Memphis, Knoxville, Nashville |
| Texas | San Antonio, Houston, Dallas/Fort Worth, Midland/Odessa, McAllen, Austin |
| Utah | Salt Lake City |
| Vermont | Burlington |
| Virginia | Richmond, Norfolk, Washington, D.C. |
| Virgin Islands | Saint Thomas |
| Washington | Seattle, Everett, Spokane |
| Wisconsin | Madison, Milwaukee |
| Wyoming | Jackson Hole |
United Airlines international destinations
Here's a table of all the international destinations:
| | |
| --- | --- |
| Country | City |
| Antigua and Barbuda | Antigua |
| Argentina | Buenos Aires |
| Aruba | Oranjestad |
| Australia | Sydney, Melbourne |
| Bahamas | Nassau |
| Belgium | Brussels |
| Belize | Belize City |
| Bermuda | Hamilton |
| Brazil | São Paulo, Rio de Janeiro |
| Canada | Vancouver, Edmonton, Toronto, Calgary |
| Cayman Islands | Grand Cayman |
| Chile | Santiago |
| China | Chengdu, Beijing, Shanghai |
| Colombia | Bogotá |
| Costa Rica | Liberia, San José |
| Cuba | Havana |
| Curaçao | Willemstad |
| Czech Republic | Prague |
| Dominican Republic | Santo Domingo, Punta Cana, Puerto Plata, Santiago de los Caballeros |
| Ecuador | Quito |
| El Salvador | San Salvador |
| Federated States of Micronesia | Kosrae, Chuuk, Yap, Pohnpei |
| France | Nice, Papeete, Paris |
| Germany | Frankfurt, Munich, Berlin |
| Greece | Athens |
| Guatemala | Guatemala City |
| Honduras | Tegucigalpa, Roatán, San Pedro Sula |
| Hong Kong | Hong Kong |
| Iceland | Reykjavik |
| India | Mumbai, Delhi |
| Ireland | Dublin, Shannon |
| Israel | Tel Aviv |
| Italy | Naples, Milan, Palermo, Venice, Rome |
| Jamaica | Montego Bay |
| Japan | Nagoya, Fukuoka, Tokyo, Osaka |
| Marshall Islands | Kwajalein, Majuro |
| Mexico | Cozumel, Puerto Vallarta, Cancún, San José del Cabo, Ixtapa, Mexico City, Mérida, Guadalajara, León |
| Netherlands | Amsterdam, Kralendijk |
| New Zealand | Auckland |
| Nicaragua | Managua |
| Palau | Koror |
| Panama | Panama City |
| Peru | Lima |
| Philippines | Manila |
| Portugal | Porto, Lisbon |
| Saint Lucia | Saint Lucia |
| Singapore | Singapore |
| Sint Maarten | Philipsburg |
| South Africa | Cape Town |
| South Korea | Seoul |
| Spain | Madrid, Barcelona |
| St. Kitts and Nevis | Saint Kitts |
| Sweden | Stockholm |
| Switzerland | Zürich, Geneva |
| Taiwan | Taipei |
| Trinidad and Tobago | Port of Spain |
| Turks and Caicos Islands | Providenciales |
| England | Manchester, London |
| Scotland | Edinburgh, Glasgow |
How common are delayed and canceled flights with United Airlines?
According to the Bureau of Transportation Statistics (BTS), United Airlines is one of the most reliable airlines. In 2019, around 19% of all flights were delayed. It's important to note that BTS considers a flight delayed if it is 15 minutes or more late. Less than 1% of flights were canceled. This means that as much as 80% of all United flights were punctual.
United Airlines compensation policy for flight cancelation
If your flight has been canceled, United Airlines will do what they can to get you back on track. They may automatically book you onto another flight with no extra charges. If there are no available seats, you can join the standby list. You can ask for additional changes if the alternative flight does not suit you. The easiest way to choose an alternative flight is through the United mobile app. You may also be able to get a full refund on the ticket if you decide to cancel the trip.
Whether or not you can get compensated for your troubles depends on the jurisdiction of your flight. When it comes to US-based itineraries, airlines are not obliged to compensate their passengers.
The EU regulations are more passenger-friendly. EU Regulation 261 is aimed to protect passengers against inconveniences such as flight cancelation, delay, or denied boarding. It doesn't only apply to EU airlines. It also covers non-EU airlines if they depart from EU-based countries. If your United Airlines flight departs from the European Union, you can get up to €600 for flight cancelation. Another possibility is to accept their alternative flight offer together with a €300 compensation.
One thing to keep in mind, though, is that whether or not you're entitled to any compensation also depends on the circumstances of the cancelation. If the flight was canceled due to extraordinary circumstances, it is not the airline's fault, and you are not entitled to compensation. These circumstances include, but are not limited to, bad weather, security concerns, and terrorist threats. Anything that the airline is responsible for, such as mechanical issues, does not count as an extraordinary circumstance.
United Airlines compensation policy for flight delays
If you suffer a delay of up to three hours, you're not eligible for any compensation. If your flight is delayed by three hours or more, the same compensation policy applies as for cancelations. You are entitled to €600 or €300 plus a rerouting option. Again, this only holds true for flights departing from the European Union, and are protected by the EU Regulation 261 from 2004. If your point of departure is in the United States, no compensation is due.
Bear in mind that you won't receive any compensation automatically. You have to actively seek it by filing a request with United Airlines.
It may so happen that the airline declines your request. If you are an EU resident, you may choose to settle the dispute out of court by using an alternative dispute resolution procedure. These procedures are provided by neutral out-of-court bodies. You may also do this via the Internet if you bought the ticket online.
If you're still certain that they owe you compensation, you'll have to take the case to a small claims court.
United Airlines compensation policy for overbooked flights
This is one matter where the US and EU agree. It's interesting to note that flight overbooking is completely legal. Companies do it to ensure that all no-shows are covered. If the flight is overbooked and you are involuntarily denied boarding, you are entitled to compensation no matter the point of departure.
When the flight is overbooked, the airline will first seek volunteers to give up their seats in exchange for other benefits. These include free food and drinks, accommodation, and transport to it while waiting for the new flight departure time. If there are not enough volunteers and you get bumped from your flight, you qualify for the compensation described in the previous two sections. This type of compensation is not dependent on the point of departure or jurisdiction.
DoNotPay can help you get in touch with United Airlines customer service
Reaching a live representative of United Airlines' support by phone can be difficult. You'll likely be routed to the long phone queue. This means you'll have to wait a painful amount of time for an agent to answer. The DoNotPay app can help you jump the long queue.
You can access the app through . Once you've selected United Airlines, our app will call the support for you and connect you with an agent when the call goes through. In the meantime, you can go about your life instead of having to sit on your phone. You'll also be able to use your phone for other purposes while our app runs in the background.
Other ways to reach United Airlines customer support
There are several other ways to contact United Airlines customer support.
You can call them yourself by dialing

1-800-864-8331.

Another option is to reach them through their social media accounts. These include

Twitter

,

Facebook

, and

Instagram

.

Visit their

contact us

page for more diversified contact options.
Discovering DoNotPay Will Make Your Day
If you feel overwhelmed by tons of paperwork flooding every area of your life, you can finally breathe out and let go of that stress. DoNotPay is the world's first robot lawyer that handles your bureaucratic chores for you.
Some of the benefits that come with our service include:
Why Get a Lawyer When You Have DoNotPay?
Our agenda has one major goal—provide easy legal access to anyone who needs it. Every new feature we come up with relies on AI technology that simplifies bureaucratic procedures and saves you time and money.
If you're wondering how to navigate tasks like contacting imprisoned friends and family members or reducing your property taxes, DoNotPay has the answers. Our service cuts through the red tape even if you need to deal with stalking and harassment, claim forgotten assets the proper way, or secure compensation for crime victims.