American Airlines 24-Hour Refund and Other Refund Policies
You pay a small fortune for a plane ticket and a few services, hoping to have a nice and cozy flight, but things go south, and then what?
Passengers generally know what their options are when it comes to flight delays or cancellations in the event of bad weather or urgent mechanical repairs, but what about other circumstances?
What if you need to cancel your trip soon after you booked it or because of an illness? You should also know what your options are when you miss a connecting flight because of circumstances beyond your control.
DoNotPay can resolve these dilemmas you may have about American Airlines.
What Is
American Airlines' 24-Hour Refund Policy
?

Drawing on the U.S. Department of Transportation regulations, American Airlines' policy allows you to change your mind and cancel your ticket for a full refund within 24 hours of purchase.
When you cancel your ticket within the allotted time, American Airlines will automatically credit your refund to the original payment method.
The policy applies to all tickets bought at least two days before departure, but there are some limitations:
You won't get a refund for reservations service charges

If you paid tax and expedite fee for Award tickets, you will get a refund for that amount; as for the ticket alone, you will get your miles back

Group block tickets do not qualify for the 24-hour refund
Once the initial 24 hours have elapsed, your eligibility for a refund will be subject to standard refund policies.
American Airlines Standard Refund Policy
American Airlines refund policy stipulates that you are eligible for a ticket and seat payments refund due to flight cancellation. You will have to request a refund, as the company automatically transfers the value of an unused ticket and seat towards a future trip.
The refund policy for voluntary passenger ticket cancellations past the 24-hour refund window applies according to the fare rules for each ticket type.
Other than tickets, the refund policy also covers optional services and products. Provided that you were not able to use them, you can get a refund for the following services and products:
Pet fees

Paid seat

Priority boarding

Same-day flight change (standby)

Baggage fees (non-refundable if purchased online)
To request a refund for tickets bought from a travel agency or another website, you should contact those parties.
How Can DoNotPay Help Me Get an American Airlines Refund?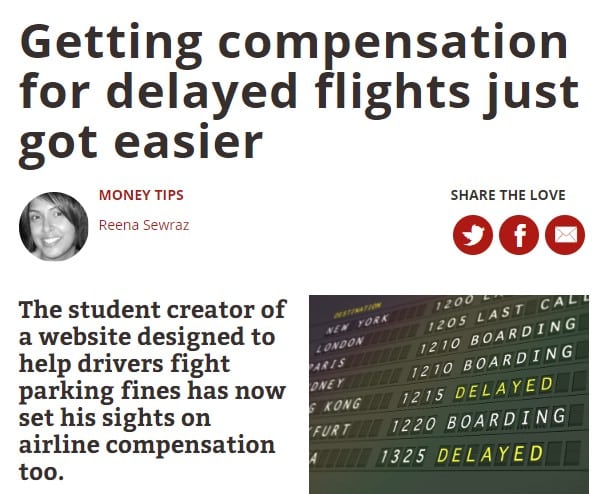 Dealing with customer services can be a feat, especially when it comes to getting your money back for the paid services you didn't get to enjoy.
To help you avoid getting your flames fanned when you are already stressed out, DoNotPay demonstrates how you can get a refund for plane tickets and related services.
Capitalizing on the Fair Credit Billing Act (FCBA), DoNotPay helps you start a chargeback process and reclaim your money.
Let's do it! Follow these steps:
Create a DoNotPay account in your

Tap

Get Protected

under

File a Chargeback

Enter the details about your transaction

Verify the request with your signature
DoNotPay will send a dispute letter to your financial institution and request a chargeback. We will also send you all the relevant VISA and MasterCard codes to support your claim.
If you so choose, we will contact American Airlines and request a refund on your behalf as well.
How Do I Request an American Airlines Refund on My Own?
Though DoNotPay offers you a much faster solution, if you decide to deal with the customer service and request a refund on your own, you should contact the Reservations department.
The table below lists all the possible ways of asking for your money return.
| | |
| --- | --- |
| Can You Request a Refund Via | Yes/No |
| DoNotPay | Yes |
| Email | No |
| Phone | No |
| Website | Yes |
| Letter | Yes (a designated refund page) |
| In Person | Yes |
Request an American Airlines Refund Through the Refund Page
To be able to request a refund for tickets and related services and products, you have to cancel your reservation first and then do the following:
Go to the

Refunds page

on the American Airlines website

Fill out the sections

Ticket Number

and

Passenger Last Name

Click

Submit
Note that this method is futile for AAdvantage Award tickets. To request your miles reinstatement, you should either call 1-800-882-8880 or visit the AAdvantage section.
As for paper tickets, you can request a refund for them electronically, but you will still have to mail the original coupons to American Airlines.
Ask for Your Money Back via Mail
In case you decide to submit your refund request via mail, you should provide the following details:
Passenger name

Phone number

Email or residential address

Reason for refund request

Ticket number

Travel date

Departure/arrival cities

Receipts (submitted before expiration)
You should mail the request to:
American Airlines
Attention: Passenger Refunds
4000 E. Sky Harbor Blvd.
Phoenix, AZ 85034
Fax: 800-892-3447
International fax: 480-693-2759
Get a Refund in Person
If you prefer to request a refund in person, you can visit any:
American Airlines Ticket Office at the airports that the airline serves

American Airlines Travel Center in the cities that the airline serves
Make sure to provide personal information and the ticket-related details listed in the previous section.
Does
American Airlines 24-Hour Refund Policy
Apply to Tickets Purchased via a Travel Agency?
No, it doesn't. It only applies to tickets purchased via American Airlines' website or by phone with American Airlines Reservations.
In case you purchased a ticket through another party, you should contact them for your refund.
Can I Get an
American Airlines Missed Flight Refund
?
If you miss a connecting flight due to a flight delay, the company will rebook you on the next available flight.
To learn what the American Airlines price-drop refund policy is, click on the hyperlink.
Can I Get an
American Airlines Refund for Medical Reasons
?
American Airlines may consider refund requests in the event of death or illness of the passenger and their family member or flying companion.
Make sure to provide supporting documentation, such as:
Proof of relationship

Death certificate/obituary

Ticket information
How Long Does American Airlines Take To Process Refund Requests?
Upon receiving all the relevant information, the airline directs refunds to the original payment method within the time frames pointed out in the table below.
Payment Method
Time Frame

Cash

20 days

Check

20 days

Credit Card

Seven days

(it could take up to two billing cycles before it shows on your statement)
Refunds for tickets purchased outside the U.S. are handled differently and can take up to 45 days.
DoNotPay Resolves Administrative Adversity

DoNotPay enables you to practice your airline passenger rights whenever such an opportunity arises.
No matter what, our app will jump in and help you secure a flight cancellation or delay compensation from any airline.
Poor Wi-Fi service on your flight drove you mad? DoNotPay can assist you with getting a refund from American Airlines, Lufthansa, JetBlue, or British Airways.
DoNotPay is your go-to for these and many other predicaments you may face daily. The solutions lie at your fingertips after accessing our app from your .
Check out all the other issues we can step in and assist you with listed below:
Contesting traffic tickets

Appealing speeding tickets