Flight Cancelation 101 — Everything You Need to Know

Every vacation season, we relive the same scenario — we find the perfect holiday resort, book the flight in advance, and daydream about soaking up the sun for days on end. The time finally comes, we pack our bags, we can feel the rush, we are there, ready to embark on the flight to paradise! But what if, instead of reaching the long-awaited paradise, our flight gets canceled, and we get shoved back to reality?
It surely is one of the most disheartening feelings in the world. If it's any consolation, there is always a good reason for a flight cancelation. As crushing as it may be, without fail, it has to do with the safety of the passengers. It is also fortunate that flights don't get canceled often — the Bureau of Transportation stats show that only 1,90% of all flights were canceled in 2019. Plus, in many cases, we can get reimbursed for losing our flight.
Why was my flight canceled?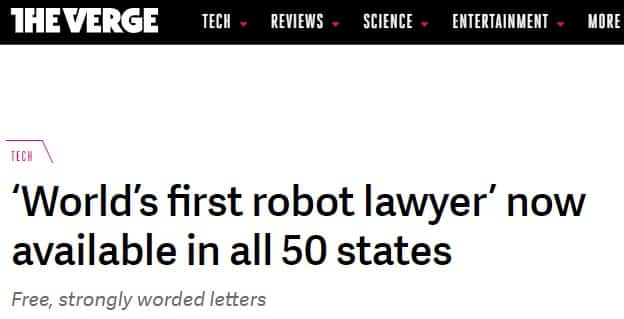 There is a handful of scenarios that would require a flight to be canceled. When it does happen, you can rest assured that it could not have been avoided. Cancelations are there to vouch for the safety of passengers and the crew. Here are the most common causes:
Rough weather

Security concerns

Personnel issues

Not enough passengers

Too many passengers

Air traffic problems

Technical malfunctioning
Rough weather

Adverse weather conditions are the leading cause of airline cancelations and delays. It is not only the place your flight departs from that matters. You should inquire about the weather conditions at the final destination and any layover locations. Even if the weather was fine where the airline took off, if it is unfavorable on the other end, the plane won't be able to land, and that will lead to further delays.
Security concerns
Airline and airport security may prevent your flight from taking off and even cancel it altogether. That is particularly common during holiday seasons when there is increased airport traffic and a higher chance for security issues to pop up.
Personnel issues
Sometimes, everything seems to be going smoothly when the flight gets unexpectedly dropped from schedule due to staff problems. These can range from one of the cabin crew members' health issues to not having enough crew members or even pilots for the flight to go on as planned.
Not enough passengers
While we are all familiar with packed airports and crowded planes, sometimes, flights get canceled because there aren't enough fliers to make it profitable for the aircraft to take off. The passengers who wanted to board those flights are usually offered some form of compensation and are referred to another flight with minimum inconvenience.
Too many passengers
On the other end of the spectrum is a situation that we are more likely to encounter — an overbooked flight with too many passenger confirmations. Airlines try to curb such events by finding corresponding flights among other airlines or their own fleet. For some travelers, however, such solutions aren't acceptable, and their flights get canceled.
Air traffic problems

Another common cause of delayed and sometimes even canceled flights is the air traffic control. If on-ground professionals deem it necessary, the aircraft will remain on tarmac or airborne, not allowed to land.
Technical malfunctioning
Although this can refer to almost anything, when it comes to airplanes, no detail is irrelevant. Whether there are glitches with the software, scheduling issues, or problems with aircraft mechanical components, it's a no-go for take-offs.
Can I get a flight cancelation refund?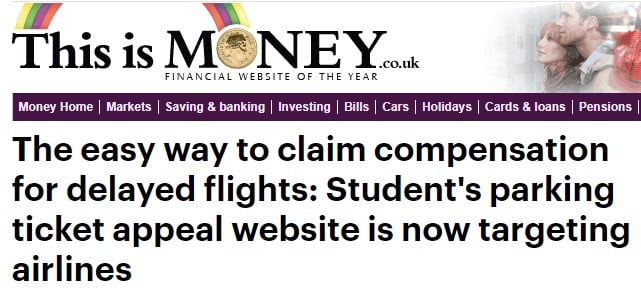 Unfortunately, under the US law, carrier companies are not obligated to compensate their passengers in cases of flight cancellation or delay. The only cases in which airlines are required to compensate the customer is if a luggage problem occurs or they oversell a flight. In that case, the client is entitled to appropriate substitution flight and compensation. Most of the time, that is done through vouchers and airline miles, not monetary compensation.
If you find yourself traveling in one of the countries of the European Union or using an EU airline even outside of the EU, you legally have better grounds for claiming a refund for a canceled flight. Make sure you check with your carrier what the rules are. Sometimes, you will have the same rights even in case of landing over overlaying within the EU with an American airline. Many of the same regulations may apply in countries that are not members of the EU, such as the United Kingdom, Norway, Iceland, or Switzerland.
If your flight gets canceled and you are entitled to compensation under EU laws, the EU Regulation 261/2004 (or EC261) states that you may get it in the form of:
A full refund

— European regulations allow for 100% money back, including for any other onward or return flights from the same booking

A replacement flight

— you will be taken to your desired destination with an alternative flight, or you may choose to fly back to your original airport if you find yourself mid-journey and you have missed a connected flight

Help with costs

— if cancelation of your flight deters you for over two hours, the carrier is obliged to cover or help you with the costs of drink, food, phone, transportation, and accommodation
You are entitled to these forms of compensation if the cancelation is the airline's fault, you were not notified at all or you learned about the cancelation less than 14 days before the scheduled time.
You can claim anywhere between 250 and 600 euros for a canceled flight. The amount is determined by many factors, one of them being whether and when you were notified about the cancelation by the airline. If they canceled it and let you know about it more than 14 days in advance, you will not be compensated.
Another thing that influences how much compensation you are entitled to is how much later you arrived at your destination. Make sure to see how much longer it took you to reach there via your replacement flight than it would have with your original flight itinerary.
It is also important to note that replacement flights may not offer seats in your original class. In case of a class upgrade, for instance, if the only available seat was in first grade and your original ticket was for the coach, you should know that the airline cannot charge you any additional costs. In case of a ticket downgrade, you are entitled to a refund of up to 37% of the price you initially paid for your flight.
How can DoNotPay help me get compensation for a canceled flight?
Find out just how simple it is to get compensated for delayed or canceled flights.
If you find that keeping track of all of these different regulations and circumstances is a pain in the neck, we've got your back! DoNotPay can handle all your complaints and reimbursement claims. You can entrust us to deal with your delayed or canceled flight issues. All you need to do to get the burden of claiming airline compensation off your shoulders and into our capable hands is to open the DoNotPay app via your browser. Have a word with our chatbot, and leave the rest to us.
This is what working with us looks like:
Open the app and access Customer Service Issues

Tell us what airline canceled or delayed your flight

Hit the "Fight this issue for me" button

Give us as much detail about your flight as you can — it will ensure we get optimal results for your compensation claim

Type in the sum you are seeking as compensation

Confirm your email address

Sit back and relax while we do everything else for you!
It is as simple as that! We will represent you every step of the way. We have the know-how to make sure you get the compensation you're entitled to.
There is no need for you to get in touch with the airline yourself. If you choose the DNP way, you can avoid tedious airline customer support phone queues.
Within 48 hours, we will notify you if the compensation claim was successful. In the unlikely chance it is not, we've still got you covered. We can help you take the airline to a small claims court. Not only that, but we will draft a detailed demand letter and a script you can refer to when you appear in court that will help you nail your case!
What if I miss my connection flight because my first flight got canceled?

If one of two or more connected flights get canceled, it is highly likely that it will have a negative effect on your onward flights. The chances are that you will miss a connecting flight.
In such cases, you are entitled to compensation in the same way that you would be for a single flight. If the flight was canceled due to the airline's foreseeable fault (like a malfunction or a staffing issue, not inclement weather and the like), you will get compensated for your inconvenience.
What matters is that all your connecting flights are under the same booking, meaning that they have the same booking number. Another important thing is to determine the eligible distance. This encompasses the canceled flight and all of the ensuing flights, even if you booked different carriers for those journeys. The connected flights that took place before the canceled one only counts in the eligible distance if they were performed by the same airline that canceled the flight.
To illustrate, let's say you wanted to fly from Chicago to Prague with connections in Paris and Berlin. You chose different airlines. If the canceled flight is the one from Paris to Berlin, the eligible distance is from Paris to Prague, and the carrier who canceled the flight will owe you compensation. Only if that same carrier also operated the flight from Chicago will the eligible distance be the full distance of your journey.
Can I file a claim compensation if the airline wasn't at fault for the cancellation?
No, if the fault for flight cancelation lies with the airport, e.g., runway issues or system failure, your carrier is not to blame as they couldn't influence the circumstances. So they won't owe you compensation. But they will have to abide by your air traveler rights, but more on that below. The same applies for unforeseeable circumstances such as inclement weather. You are not entitled to compensation in that case.
Is there a time limit to claim a flight cancelation refund?
The time that passes between the inconvenience that you experience, like a canceled flight, and the time that you finally claim for a refund or compensation is called Statute of limitations. It will vary from one country or state to another. For example, in the UK, you have six years to use your rights, while in Germany, you have only two.
What if I wasn't flying alone? Would we all get compensation for the canceled flight?
Whether we boarded the plane on our own or accompanied, everyone who is entitled to compensation will get one. There are only two instances that may be unclear at first glance:
Traveling with a baby or a small child

Flying with your business partners or your corporate team
Traveling with a baby or a small child
When you embark on an aircraft with your child, two things will determine whether he or she will have the right to compensation for a canceled flight. The first is whether the child has his own seat or is traveling in your lap or some kind of a carrier. The second criterium is whether the child is old enough to be charged a fee or not. A good rule of thumb to remember on this matter is that children under the age of two do not pay for a ticket and are, therefore, not entitled to compensation. Also, if the child doesn't occupy a seat, it gets no compensation.
A business group
Even if it was a company that funded airline tickets for its employees, it will still be the individual passengers who would get compensated. It will stand you in good stead to understand that compensations are granted to passengers who experienced inconveniences due to flight cancelations. The company that actually cashed out on the tickets in question could only claim a refund, but never a compensation.
What are my Air Passenger rights?
According to the US Department of Transportation's Fly Rights, domestic carriers are required to compensate you only in the cases of overbooking and overselling their flights, luggage problems, and involuntary denied boarding. Even though airlines are not under any legal obligation to compensate you in case of flight delay or cancelation, they do have to comply with certain standards in such cases.
If there is a long onboard delay before take-off or after landing, the pilot will find an appropriate disembarkment point, if possible. If, for some reason, it is not possible for the passengers to deplane, snacks and water will be provided to them within a two-hour waiting time. Lavatories and medical help will also be available. The passengers will receive notifications about the status of their flight every 30 minutes.
The rules also state that in case of long tarmac delays, meaning more than three hours for domestic flights and more than four hours for international flights, the carrier must let passengers disembark. This rule is only neglected if doing so would expose the travelers to risk or somehow disrupt air traffic control.
What else can DoNotPay do for me?
Apart from helping you get compensation for canceled flights, the DoNotPay app can do a bunch of other stuff too! We can get rid of your other headaches, such as:
Contesting traffic tickets

Appealing speeding tickets