How can you get flight delay compensation?

How many times has your flight been delayed in the past 5 years? It depends on how often you fly, of course, but did you know that one in four flights arrives at the destination with at least 15 minutes' delay?
One of the most infuriating situations a person encounters is the dreadful wait for any ray of hope that our plane is finally ready for us to board. Have you ever considered how much time you've lost waiting for your trip to start?
If it has ever crossed your mind to ask for some sort of compensation for the waste of your most valuable resource, here's what you need to know.
What caused the delay?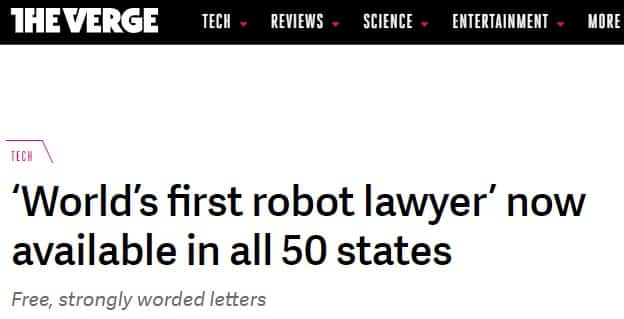 Many factors can cause a flight delay. Here are the most important ones.
Problems with the crew

. Many things can go wrong with the crew. Just like in any other workplace, somebody can get sick, and you might need to wait for a substitute. There might be something wrong with the pilot – they might be late or not show up for work. Wherever there are people, there are chances of unpredictable circumstances. Many of these circumstances may lead to a delay.

Bad weather conditions

. When the weather is bad, air travel gets more dangerous. Flights get delayed or even canceled to protect the passengers and the crew from possible life-threatening situations.

Mechanical issues

. If there is any sign of a glitch, a responsible airline will delay the flight until the problem is dealt with. In some cases, they'll even cancel the flight altogether. Better safe than sorry — especially when you're seven miles high in the air.

Security

. Because there were so many dangerous situations in the past, airports have heightened their security to the max. At the peak of the season, long queues of travelers can influence the delays. From terrorist attacks to bomb scares, anything can be a reason to postpone the start of the journey.
While these are the most common ones, there are many other possible causes for a delayed flight. Sometimes the airline is to blame; sometimes it isn't. What does it mean to you?
Can I get compensation for delayed flights?
Find out just how simple it is to get compensated for delayed or canceled flights.
Provided the plane arrives at a destination more than three hours late — yes, you can get delayed flight compensation. There are exceptions, of course. If the airline is not responsible for the delay, you're not likely to get compensated. For example, you can't get compensation for flight delay if the delay was caused by bad weather or a security threat.
If the plane is more than five hours late, you don't have to fly, and the airline has to give you a full refund on the ticket. This rule stands regardless of whose fault it is.
If you do decide to take the flight, you can claim compensation for the delay on the condition that it was the airline's fault.
In any case, the airline needs to provide food, drinks, bathroom, and the option to use a phone or email while you wait. If they don't, keep the receipts for the expenses you paid for during the delay, and try to have them reimbursed afterward.
If you want to claim compensation for the wait, here's what you'll need to do.
Contact the airline

. Make sure it's the airline that is responsible for your flight because it's not necessarily the same company at which you booked the trip. The easiest way to contact an airline is through email or social networks, so try that first. If it doesn't work, you'll have to wait in the phone queue, which can be incredibly time-consuming.

Explain what happened and what you want

. Describe the situation, say how much money you want to claim, and point out the relevant laws and regulations. Be polite. This might be enough, but airlines will try to avoid compensating you for as long as they possibly can.

Take the issue to a small claims court.

If all else fails, but you still feel strongly about the issue and believe you deserve compensation for your troubles, this is the last step you can take. You'll need advice and guidance, though — and they cost a pretty penny, so weigh your options thoroughly before you decide what you want to do.
Keep in mind that, even if you do everything right, you might not win. In that case, you've wasted time and effort unnecessarily.
How can I get compensation for flight delays with DoNotPay?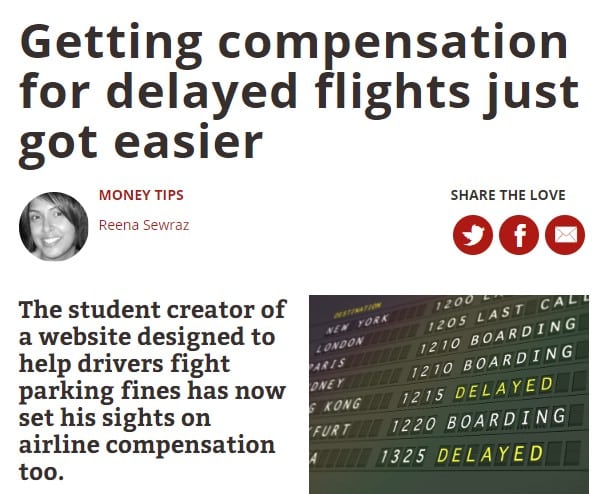 Because the procedure for getting compensation for a delayed flight is so complicated, we have a solution for you — just use DoNotPay. It'll do all the legwork, so you don't have to bother, waste time, and get frustrated for no reason.
Here are the steps you need to follow.
Start the app in

your browser

.

Choose "Customer Service Issues."

Type in the name of the airline company.

Hit "Fight the issue for me."

Answer a few quick questions about your flight and put in the desired sum of reimbursement.

Submit your email address.
This short process only takes a couple of minutes. Once you're done, you can go on your merry way and let the app do its thing. You should receive feedback in 48 hours to let you know if the claim was successful.
Even if you use the app to press your claim, there's a chance that the airline will reject it.
If that happens, DoNotPay can help you sue the company in a small claims court. The app will do all the tedious tasks for you. Almost without lifting a finger, you'll be presented with a detailed demand letter and all the documentation you might need to present your case in court.
Is there a time limit to claim compensation?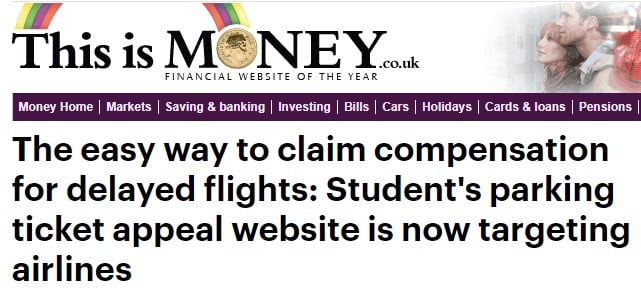 There is a time limit, but it depends on the country or state in question. The shortest time limit is two years (Italy, Iceland), and the longest is six (UK). You need to check the rules and regulations for your particular situation.
What if I miss my connection because of the delay?

If the delayed flight results in you missing your connecting flight, the airline will generally try to help you out in some way, provided that they are responsible for the delay.
Keep in mind that they are not under a legal obligation to give you anything. That being said, most airlines will go out of their way to give you a hand, if only to keep your loyalty. Usually, they will:
Rebook you on the next flight to your destination

If the next flight is not until the following morning, they will provide meals and accommodation or assistance in finding it.
If the delay was due to circumstances beyond their control, airlines won't try to help on their own — but you can still ask.
Needless to say, if you missed the connecting flight because of your own lack of planning, the airline is under no obligation whatsoever to help you.
The airline is not responsible for the delay — Can I file a claim for compensation anyway?

You need to pick your battles. In some cases, the airline is not to blame for the delay, and you can't expect any compensation from their side.
Situations in which you shouldn't expect compensations include the following:
Bad weather

. Airlines can't control the weather. All the delays and cancelations that result from adverse weather happen to preserve the well-being of the travelers and the crew. If the delay happens for this reason, you can't expect the airline to compensate you.

Airport equipment failures

. Maintenance of the airport is the duty of the airline, true. In case of an unpredictable failure or malfunction, the airline will refuse to give delayed flight compensation. If the failure happened due to a lack of care on behalf of the airline, and you can prove their negligence, you're likely to win your case.

Air traffic control

. If the air traffic control orders the airline to delay the flight, there's nothing they can do about it. It's inconvenient for them as well, and there is little chance of you getting compensation.

Strikes

. If the air traffic control is on strike, the airline is not responsible. If the staff of the airline is on strike, you can claim — and likely win — compensation for the flight delay.

Medical emergencies

. If there is a medical emergency, the flight will have to be delayed or canceled. Whether it's one of the passengers or a member of the crew, a medical emergency takes precedence over schedules.

Security risks

. Delays and cancelations because of security risks are not the airline's fault, and they won't compensate you for that. A terrorist threat or a fire at the airport always needs to be taken seriously, and they can't be ignored just to blindly follow a schedule.
You can only expect compensation if there are reasonable grounds to blame the delay on the airline. In all other cases, it has no reason to oblige you.
What if I wasn't flying alone?
If you are traveling alone, the situation is fairly straightforward — you've paid the ticket, and you know approximately what the compensation should be and how to go about it. What happens if you are not alone, though?
Here are several situations to consider.
When you take your baby
Taking a baby on a flight is a challenge in itself. You never know if it will behave or screech from the top of its baby lungs and disturb everyone on the plane. You worry if it'll be comfortable, or if you'll need to change it, and so on.
Things get even more complicated when you factor in the delays and cancelations. The baby gets cranky, you get nervous, everyone around you gets exasperated, and it becomes a truly uncomfortable experience.
So why wouldn't your baby get compensated as well?
It's not unheard of for a baby to receive compensation for a delayed or canceled flight. Certain conditions have to be met first. The two most important ones are:
The baby has to have a seat for itself.

You need to have paid the baby's ticket.
Sometimes parents prefer to hold the baby in their lap, especially if the baby is very young. In this case, you cannot demand any compensation for your child, since it is not even a passenger. If you didn't get a seat for the baby, you probably didn't pay a ticket either, so there's nothing to compensate.
You can get compensation for a flight delay for your baby, sure — but only if you've paid for its seat.
When you travel as a part of a group
No matter how many people travel together, compensation is calculated by the passenger. That means that every single person gets the appropriate compensation. Your group's figure is the sum total of your individual figures, even if all of you use the same booking number.
When you go on a business trip — who gets reimbursed?
If you're taking a business trip, you're the passenger, but your company is the one that actually pays for the ticket. So, who gets the money?
You do. If you're to be compensated for a delayed flight, it doesn't matter who gave the money — the compensation goes to the passenger.
The situation is completely different when it comes to refunds. If you refuse to wait for the plane to take off, or you reject an offer of rebooking you onto a different flight, the airline will return the money to the person — or the company — that paid for the ticket.
Air passenger rights
As a passenger, you have certain rights. Here are the most important ones.
Involuntary bumping

Compensation, if the airline can't get you to your destination with less than an hour's delay

If they can deliver you to the destination with between one and two hours' delay, they owe you 200% of your one-way ticket, with a maximum of $650

If you are late more than two hours, you can claim a 400% compensation, up to $1300

Delays and cancelations

Reroute, no extra charge

Receive a full refund

Get transferred to another airline

Tarmac delays

You can't be kept in the plane for more than three (domestic) of four hours (international flights) without being allowed to leave

Food and drinks have to be available in case the delay lasts longer than two hours

The airline has to update you and other passengers every 30 minutes
What else can DoNotPay do?
Getting your compensation for flight delay is not the only thing DoNotPay can do. There are many other issues the app can solve for you. They include — but are not limited to — the following:
Contesting traffic tickets

Appealing speeding tickets
Using the app makes everything much more convenient, so don't hesitate to try it out!
US Flight Delay Compensation — Frequently Asked Questions
How long does my flight have to be delayed to claim compensation?
In the United States, airlines are not legally required to provide passengers compensation when flights are canceled or delayed.
Do I find out how long my flight will be delayed?
If your flight is delayed for more than 30 minutes, the airline must update the status displays within 30 minutes.
Can I get a refund if my flight is delayed?
Your eligibility for a refund is determined on a case-by-case basis. You may use DoNotPay to contact your airline and request a refund.
Am I entitled to a hotel room and food voucher if my flight is canceled?
Airlines are not required to provide compensation for costs that fall outside of the canceled airline ticket. However, each airline has its own policies. The best strategy is to use DoNotPay to ask your airline.