Getting an
American Airlines Refund
Has Never Been Easier!
Flying is stressful. It involves a lot of planning and preparation, yet things can still go wrong. Sometimes your plans change, sometimes the weather is not your friend. Uncontrollable events like illness or urgent aircraft repairs are common. It seems that whenever something goes wrong with flight tickets, your wallet bears the consequences. 
Your best bet to protect yourself from unnecessary charges is to check if and how you can get a refund for plane tickets in advance. In case you have already been charged, DoNotPay, the first robot lawyer in the world, can provide help with getting your money back. 
American Airlines Refund Policy
This Texas-based company is a major American airline that carried approximately 215 million passengers aboard its aircraft in 2019. American Airlines refund policy promises that, if your trip was canceled, you can use the amount on that ticket and seat payments for another trip. As stated on the American's support page, besides refundable tickets, items that are generally eligible for a refund from American Airlines include:
Priority

Preferred seats

The ticket of a deceased passenger

Same-day flight changes

Main Cabin Extra seats

Pet fees

Baggage fees
If you book your ticket at least two days before your scheduled departure, you can use the 24-hour window to cancel that flight and get a refund, regardless of the ticket type. This rule doesn't apply to tickets bought as part of a group block. You will receive a full refund except for the sale-imposed non-refundable taxes or service charges if the flight was booked through the Reservations call center. 
When it comes to refundable tickets, American Airlines refund policy states that they can be refunded online or by contacting Reservations. 
American Airlines Refund Policy on Non-Refundable Tickets
In case you bought a non-refundable ticket, there are still some things you can do, provided you have relevant documentation to support your case. Non-refundable tickets can be refunded if:
The ticket is canceled within 24 hours after booking

The passenger or the passenger's companion dies

The passenger cannot travel due to military orders or change in duty
Even if you don't meet any of those requirements, you might try to get at least a partial refund on some taxes included in the price of the ticket. The rule refers to taxes and fees that are not imposed by the airline. In most cases, they depend on the destination. Fees and taxes will not be refunded if American Airlines has to pay them regardless of your travel.
If the fare rules for your ticket allow it, non-refundable tickets can be used toward a future trip if:
The trip starts no later than one year from the original purchase

You cancel the original ticket before the new outbound flight
American Airlines Refunds
for Products and Services
If you paid for certain products and services for an American Airlines flight, but you were not able to use them, you can apply for a refund. This policy includes:
Bag fees

Pet fees

Priority boarding

Same-day flight change or standby
A refund will be denied if you were able to use the mentioned products and services on another American Airlines flight. Make sure to check out how you can get compensation for poor American Airlines Wi-Fi on board with the help of DoNotPay. 
DoNotPay can also help you with compensations if you experience long delays on American Airlines flights!
How to Submit an American Airlines Refund Request?
If you decide to ask for a refund from American Airlines, you have several options at your disposal. The most popular way to go about American Airlines ticket refunds is to use their website, but you can also use phone and mail. Here is the overview of viable ways to ask for your money back from American Airlines:
| | |
| --- | --- |
| Can You Request a Refund Via | Yes / No |
| DoNotPay | Yes |
| Email | No |
| Phone | Yes |
| Letter | Yes |
| Website | Yes |
| In-person | No |
American Airlines Refunds
via Website
To ask for a refund for flight tickets or other products and services, you will have to submit separate requests. The procedure includes these steps:
Make sure you canceled the reservations for applicable passengers

Open the

Refunds

page on the American Airlines website

Ensure that you are in the Request a Refund field

Enter your ticket number and the last name of the passenger

Hit the Submit button
You should be advised that this procedure doesn't work on AAdvantage Award tickets. To get your miles back, visit the AAdvantage section page or call 1-800-882-8880. 
American Airlines Refunds via Mail
If you have a paper ticket, you can submit your refund request via the website, but you will still need to send the original coupons via mail. The address for the refund department is American Airlines, Attention: Passenger Refunds, 400 E. Sky Harbor Blvd., Phoenix, AZ 85034. This address can be used for sending documents to support your refund claim if required. 
In case you opt for asking for your money back via mail, you should include the following information:
Passenger names

Email or U.S. mail addresses

Reason for requesting a refund

Receipts

Ticket numbers

Date of travel

Departure and arrival airports
American Airlines Refunds via Phone
Even though the Reservations center is not meant for issuing refunds specifically, the representatives can assist with this problem. You can contact Reservations on one of these American Airlines refunds phone numbers from inside the U.S. and Canada:
| | | |
| --- | --- | --- |
| Language | Phone | Hours (CT) |
| English | 800-433-7300 | 24 hours |
| Spanish | 800-633-3711 | 24 hours |
| French | 800-756-8613 | 7 am – 6 pm |
| Mandarin Chinese | 800-492-8095 | 24 hours |
| Hearing & speech impaired | Dial 711 to be connected through the National Relay Service | 24 hours |
How Can DoNotPay Help With
American Airlines Flight Refund
s?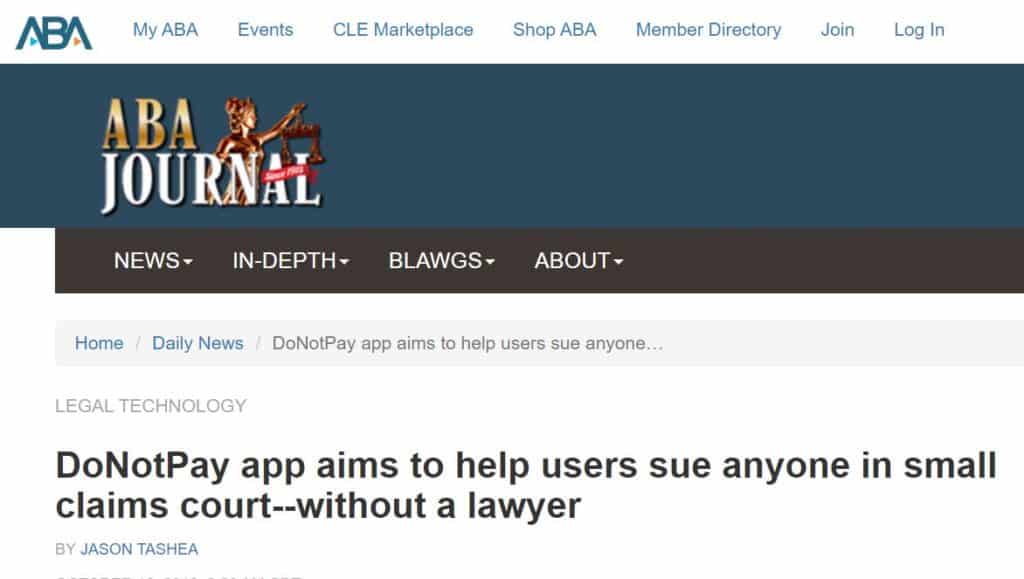 If all these policies and regulations keep adding fuel to the fire when you're already stressed, DoNotPay is the perfect solution for you. DoNotPay can help secure refunds whenever possible without making you sweat. All you need to do is open DoNotPay in your web browser. 
When you create your account, follow these instructions:
Choose Chargeback Instantly

Provide information about your payment method and the bank

Type in American Airlines for merchant

Answer other straightforward questions to build your case

Finalize everything by confirming your personal information 
By sending a dispute letter to your bank and American Airlines, DoNotPay's virtual legal team will start the process to get your money back as soon as possible. If necessary, our app can provide you with all relevant Visa and MasterCard regulations to further support your claim. 
How Long Does It Take to Get an American Airlines Refund?
Successful American Airlines refunds are processed to the original form of payment whenever possible. In case you paid for your ticket with a credit card, you can expect the money back within seven business days. After receiving a complete refund request for tickets paid in cash or with checks, the usual waiting time is 20 days. 
If the company is processing an unusually high volume of refund requests due to severe weather patterns or global health crises, you might have to wait a bit longer. Make sure to check the American Airlines website for all relevant updates. 
How to Check the Status of Your American Airlines Refund Request?
If you've been waiting for your refund longer than expected, you can check how far American Airlines got with your refund request:
Open the

Refunds

page

Locate the Check Your Refund Status blue box to the right

Enter your ticket number

Hit Submit
DoNotPay Can Do Other Nifty Things Besides Getting AA Refunds!

DoNotPay's help ranges from asking for your money back from airline companies like United, Frontier, Southwest, and Delta to protecting you from sexual harassment and cyberstalking. If you have legal and bureaucratic problems that you don't know how to fix, there's a good chance that DoNotPay can do something about them. 
You don't have to go to any offices or courtrooms. Stay at home, open DoNotPay in your web browser, and change your life for the better. Here are some other things DoNotPay can do for you:
Fight speeding tickets

Dispute traffic tickets