The complete guide to American Airlines' Wi-Fi and inflight entertainment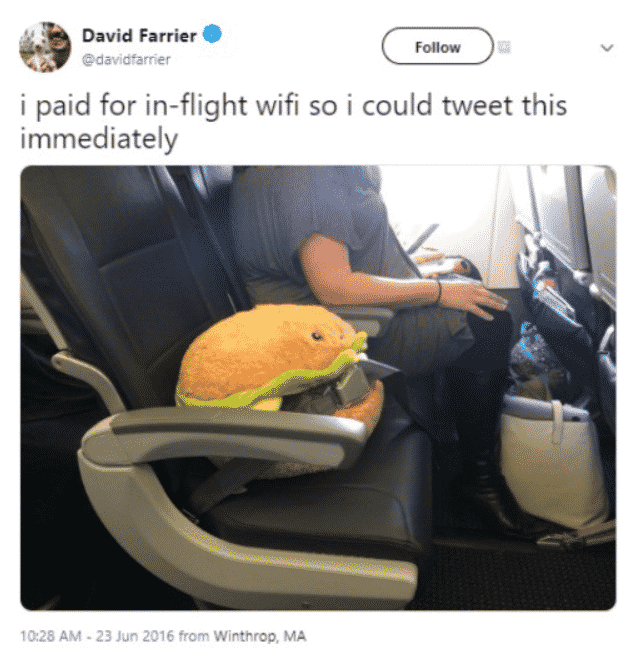 Are you getting ready to board an American Airlines flight and wondering whether you'll be able to browse the web to pass the time? You might also need to tend to urgent business matters while onboard. Whatever your situation, you're in luck because we've got the rundown on all there is to know about American Airlines internet and inflight entertainment. Keep on reading to learn how to connect to their network, what you can expect, and what you can do to make sure you do not waste your money on subpar internet.
How do I connect to American Airlines' inflight Wi-Fi?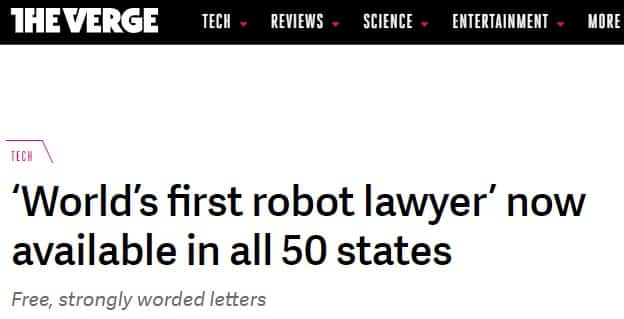 American Airlines currently offers two connectivity options, depending on which provider you choose to use. At the moment, AA has Gogo 2Ku satellite internet available on certain flights, while others are equipped with Viasat Wi-Fi. If you already own a Gogo subscription, it would be more affordable to use it than to pay for American Airlines' hourly or daily inflight internet passes.
This is how you can access your chosen network when you board your flight:
Type in

"gogoinflight"

in your browser's address bar, or go directly to Gogo Inflight Airborne page and you should access the Gogo network

If you opt for

"AA inflight,"

visit either

aa.viasat.com

or

aainflight.com
How much does American Airlines' Wi-Fi cost?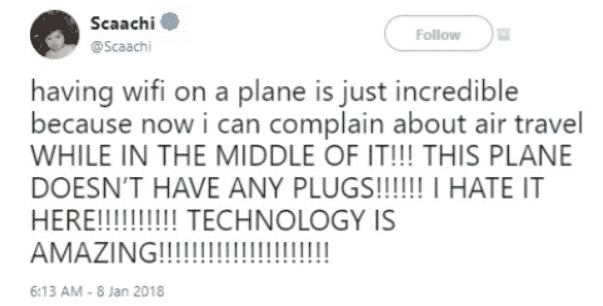 American Airlines offers several passes for onboard internet purchases on both domestic and international flights.
American Airlines Inflight Wi-Fi prices
Domestic flights
International flights

All-day pass (24h)

$14

2-hour pass

$12

The traveler pass (unlimited internet monthly subscription)

$49.95 (plus tax)

4-hour pass

$17

Duration of flight pass

$19
American Airlines also offers the option of purchasing Wi-Fi in advance by visiting AA Wi-Fi page. An all-day pass then costs $16. It is valid for 12 months from the date of purchase, and you can use it on all domestic flights.
If you opt for a monthly subscription, keep in mind that it will be automatically renewed each month, and you may be billed without notice. Make a reminder to cancel it if you don't plan on traveling every month. If you don't want to go through the time-consuming hassle of canceling a subscription, DoNotPay can help you with that.
Overview of American Airlines' inflight entertainment
On almost all American Airlines flights, you have unlimited access to a wide range of entertainment options that don't require a Wi-Fi purchase. All AA inflight entertainment is 100% free of charge. You can choose from watching free movies, TV series, live TV, or listening to free Apple music. All you need to do to access AA free inflight entertainment is:
Download their free app

on your mobile or tablet device before take-off

Connect your device to either AA or Gogo network

(as described above—no purchase is needed (for international flights, AA network is the only option)

In your browser, click on the

"Free Entertainment" or "Live TV"

tab

Select a

movie, TV show, or channel

you'd like to watch

Hit

"Watch Now"

or the play button
Apple Music is only supported on flights with Viasat Wi-Fi. To stream:
Connect to

"AA inflight"

as described above (no fee will be charged)

Open your browser and visit

AA Inflight page

Choose

Apple Music
You will have access to over 60 million tracks and numerous playlists. Keep in mind that you would need to subscribe for a trial period, which will automatically be renewed when it expires. If you are not interested, remember to cancel it on time. DoNotPay can take care of canceling your subscriptions with zero effort on your part. 
How fast is Wi-Fi on American Airlines?
American Airlines' internet connection works at a speed of approximately 500–600 kilobits per second for download for individual users, while the upload speed is somewhere in the neighborhood of 300 kilobits per second.
Are there any issues with American Airlines' internet connection?
Although American Airlines offer a Wi-Fi connection from gate to gate and are equipped with Gogo's 2Ku innovative satellite system on many of their flights, their internet is not reliable all of the time. Since the bandwidth is shared among all the passengers on board who have purchased a pass, the upload and download speeds can fluctuate. At times, the connection breaks and remains unavailable for quite some time. That can become quite frustrating, especially if you need to finish a work project.
Can I get compensated for subpar Wi-Fi on American Airlines?
You can complete a complaint form on American Airlines' official website and request a full refund. Make sure to provide the flight number and the ticket number. You are unlikely to get a refund as there are currently no laws requiring airlines to compensate passengers for a weak Wi-Fi signal.
Trashing the airline on social media, like their Twitter or Facebook account, may bring you more of their attention, but unless you can prove that you indeed didn't get the service that you paid for, then the chances are you will not achieve much.
Big airlines hide behind the lack of state regulations on the matter. They try to slow the process down as much as possible and hope that the customer will lose patience over what they believe is essentially an insignificant amount.
Can DoNotPay help me get my refund for poor AA Wi-Fi?
DoNotPay takes care of all its users that have been wronged in any way by major corporations. We will gladly fight this issue for you. All you need to do to place this matter in our reliable hands is to:
Open

 the DNP web app

Access

"Inflight Wi-Fi protection"

Hit

"Claim Refund"

Give our chatbot the

basic flight information

, such as the name of the airline and the Wi-Fi purchase number

Select the internet provider

from the list

Confirm your email

address
The entire process lasts about 30 seconds. We will update you on the status of your case within 48 hours.
Is my device compatible?
You can connect to AA Wi-Fi on any device, including mobile phones, tablets, and laptops.
Can I watch Netflix on my American Airlines flight?
Yes, Netflix is available on all American Airlines flights as part of their free inflight entertainment. The only exception are American Eagle flights that do not have Wi-Fi.
How can I get American Airlines free Wi-Fi?
You cannot get free Wi-Fi on American Airlines' aircraft for the time being. They announced that free Wi-Fi would be available on all their flights in the foreseeable future.
You can get Gogo subscription plans to lower the costs of your inflight internet. That is particularly useful if you are a frequent flier. You can save quite a bit with the monthly Traveler Pass for domestic flights. If you don't fly that often, the best way to save some bucks is to buy an all-day pass in advance.
What else can I use the DoNotPay app for?
DoNotPay offers a number of services that would come in useful to you. With our app, you can easily:
Fight speeding tickets

Dispute traffic tickets