Virtual Debit Card: Does It Make Sense To Own One?

Every once in a while something comes along in the financial industry that makes people question everything. At this moment in time, it seems like the thing that is turning heads is a . People want to know if it makes sense for them to use such a card or if the downsides of these cards are too much to bother with.
We will take a look at both sides, and we will also provide you with some information about how you can get your own virtual debit card from DoNotPay if you should decide to do so. The choice is ultimately up to you, but it is nice to know what your options are as well as the pros and cons of all of them.
What Is A Virtual Debit Card?

A virtual debit card is a card that exists only online. You will not receive a physical copy of this card as it is meant to exist for your use in cyberspace alone. The purpose of this card is to make it easier for you to make the online purchases that you want to make without all of the worries about your personal debit card number floating around on the Internet for someone to potentially take advantage of. You clearly don't want that to happen, and you can avoid a lot of that pain by using a instead. A virtual debit card provides you with:
The chance to use a card that is not directly linked to a physical card
The ability to sign up for free trials more comfortably
The chance to use your card to make the purchases that you need to make more easily through the use of a virtual card
In other words, there are fewer security risks and more peace of mind when using a virtual card as compared to the standard debit cards that everyone else tends to use.
Drawbacks Of A Virtual Debit Card
There are situations when using a virtual debit card to make your purchases will not work out the way that you hoped it would. Think about all of the times when you have made a purchase that you ultimately needed to put a return in for. When you do this, the retailer may ask for proof of the card that you used to make the original purchase. Your virtual debit card number will not work in this situation, and you may not be able to return the item that you bought. Other drawbacks include:
It is easy to not think of your spending as real money when it is done virtually
You won't always see the money come out of your accounts immediately and may overspend
It may be challenging to use this as proof of identification for something like a hotel room or other type of reservation
In other words, while there are many terrific things to love about a virtual credit card, they are not perfect. You can run into issues that you would not have expected, and you may find yourself in a deep snag when you can't use this card for everything that you thought you could. It is generally best to have both a standard debit card as well as a so you can take care of all of your needs.
Real Credit Card vs Virtual Credit Card: Which Is Better?
| | | |
| --- | --- | --- |
| Features | Real Credit Card | Virtual Credit Card |
| Security | Shows information | Protects information |
| Accessibility | Better | Good |
| Easy Application | Long Process | Auto-Approved |
| Reliability | Good | Better |
What Kind Of Services Might You Use A Virtual Debit Card For?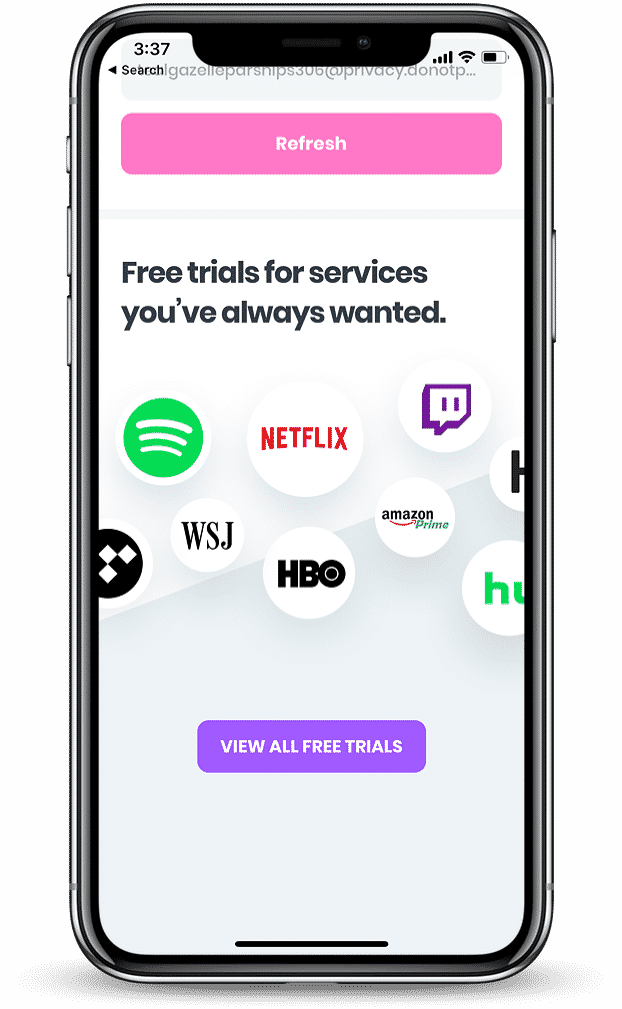 DoNotPay has seen many people come to them with questions about how they might use their virtual debit card and what it might be good for. There are plenty of services that are ideal for using this card including:
If there is a service that you want to use, but that you don't want to have access to your debit card for auto-renewal purposes, then you need to start using your virtual credit card to get the service without the risk of auto-renewal. People have used this exact method to get themselves out of tough situations before, and you can too. Just make a list of the services that you would like to try but are afraid to because you don't want them to have your card information and you can start there. DoNotPay will generate a card number for you, it's auto-approved and no deposit is needed.
What Else Does DoNotPay Offer?
There are other services on top of this one that is offered by DoNotPay. They have long been in the business of helping people save time and money, and this is why they offer:
People like that they can get all of these services in one place, and they greatly appreciate the fact that more and more services are being added to the list all the time. They believe that this is the best way to take care of the things that they have put on the back burner for far too long. DoNotPay is right there with them to help out.