Is It Possible To Verify Your Business With a Google Phone Call?
Modern times require us to leave personal information on various websites when signing up for services. One of the most common pieces of info you'll have to disclose to companies is your phone number. This can lead to many unwanted consequences—exposure to robocalls and spam texts being some of the common ones.
If you've been receiving phone calls that require you to verify your Google listing, you should know it's a scam. Find out how to recognize these suspicious activities and what's the best way to protect yourself.
Got a Google Listing Verification Phone Call? Here's What You Should Do
The easiest solution is to hang up. This phone call was not made by someone from Google since that is not the way they deal with clients.
Google doesn't call their users, especially not for verifying a business listing. Have in mind these important facts:
Google won't use robocalls to contact you
Google won't call you and tell you to update your front page listing

Google Search and Google My Business are free options
If you receive a call from someone saying they are calling from Google, you should ask for proof of identification. They most likely won't be able to provide you with it.
You should not, under any circumstance, give them your personal information. If your phone number has been misused for such activities, you shouldn't ignore the issue. You may report the problem to Google and help them track down the scammers. You can also see a list of the most common Goole scams here, so you know how to avoid them in the future.
Don't Provide Companies With Your Number and Avoid Robocall Unpleasantries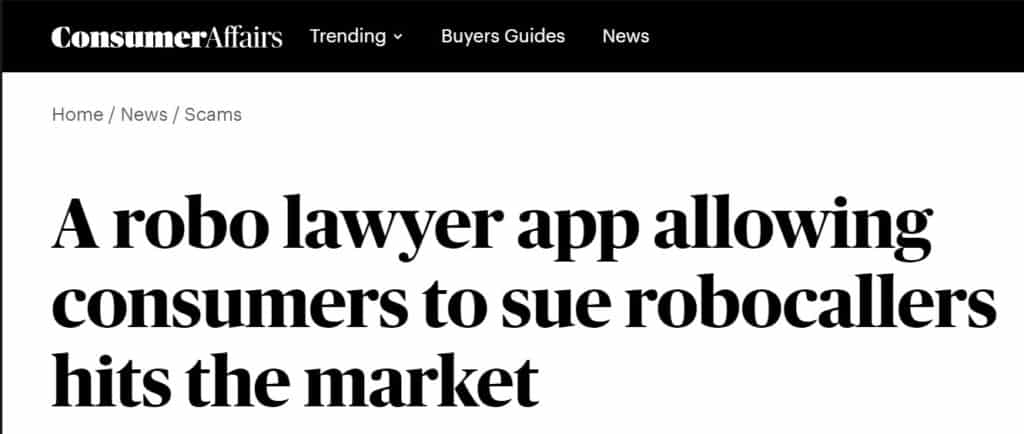 Is there a way for you to avoid disclosing your personal info when signing up for various services? Yes, there are a few. You can try some of the following options:
You shouldn't expect too much from any of those options. Finding fake phone numbers for free is impossible, and using someone else's phone number puts them in an unenvious position you were trying to avoid in the first place. Burner phones can do the job, but with certain downsides.
Why Do People Use Burner Phones?
Of all the options listed above, using a burner phone is the only one that might actually work. It is not, however, without its downsides. Take a look at the table below to see some of the reasons people use burner phones and the downsides they entail:
Reasons To Use a Burner Phone
Downsides of Using a Burner Phone

To protect your privacy online

To avoid possible harassment from other users

To sign up for any service and not risk robocalls and spam texts

You will need to buy a burner phone, and they are not that cheap

You only get one number for one burner phone

If you plan on using the phone, you should know that the prepaid minutes you get have an expiration date
Possible Issues You Might Come Across With Phone Verification
There's some irony in the fact that companies require phone number verification for safety reasons, while that's exactly what's in jeopardy if you share your personal info online. As many as 80% of Americans would rather not share their personal information with apps, and for a good reason.
Phone verification can complicate your life in other ways as well:
If you wish to access your account but don't have your phone near you

In case you got your phone stolen so you cannot access it ever again

If you don't receive the verification codes on your phone
Even if the companies have ways to solve these issues, it is usually a time-consuming and complicated process that includes contacting their customer service. If you'd like to avoid all those unpleasantries, you should turn to DoNotPay for help!
DoNotPay Can Help You Apply for Any Service Without Giving Out Personal Info

DoNotPay provides you with a temporary phone number that you can use to sign up for any service without worries of oversharing personal information online.
If you wish to enjoy this neat feature, follow these instructions:
Open DoNotPay in your

Navigate to the

Burner Phone

section

Enter the name of the company you wish to use a temporary number for

Hit the

Create a Temporary Number

button
We'll send you your temporary phone number and a verification code you can use to sign up for any service. Work fast because the number will be deactivated, and the text message containing the verification codes deleted after ten minutes. That's still plenty of time to finalize your phone verification process.
You can use different temporary phone numbers a few times a month. Unlike burner phones that don't come cheap, our monthly subscription is affordable and covers all our features.
Explore DoNotPay's Virtual Credit Card Feature and Protect Your Personal Info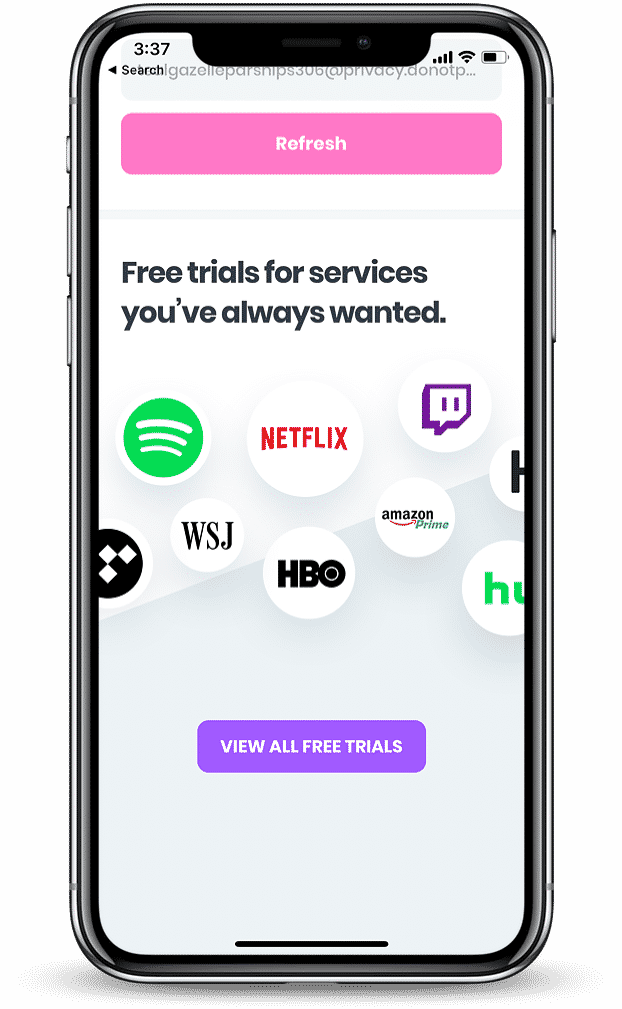 Another piece of information often required when signing up for different services online is your credit card number. Even though there are numerous safety protocols that protect your data, it's wise to avoid leaving such sensitive details, especially if it's the first time you are doing business with a particular company.
DoNotPay has created a virtual credit card that can solve the problem of leaving your personal information online. It works like this:
We generate a card number for you

You provide the company with that number

The company allows you to sign up without issues

You try out the service without worries
If you decide to use our virtual credit card, you can check out if the service is a good fit for you and only then decide if you want to pay for a subscription. They won't be able to bill you after the free trial ends because it's a virtual credit card number with no source or funds linked to it. Count on DoNotPay to save you some time and money!
DoNotPay Knows the Best Way To Tackle Bureaucracy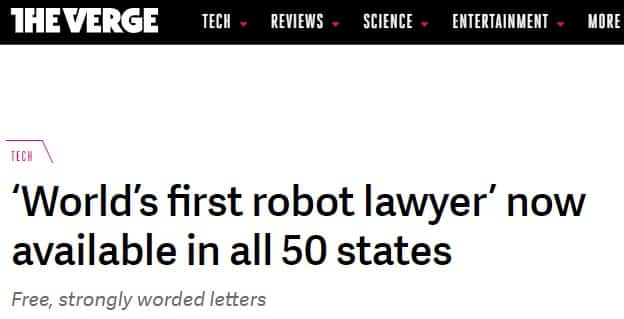 If you'd like to get all the details and best advice on how to stop Google listing robocalls, check our guide that explains the process in a simple way.
DoNotPay can also tell you how to report robocalls and what is the purpose of such calls. Perhaps you are curious to find out what happens if you answer a robocall? We have your answer.
We know the best way to deal with robocalls coming from specific companies, such as Apple Inc or Verizon.
Access DoNotPay in your and let us assist you with any of the tasks from this list:
Fighting speeding tickets

Disputing traffic tickets