Find a Mobile Notary in San Francisco Without a Hitch
It is not easy to understand how to notarize a document, but if you need to do it, you should find the most convenient way.
One of the options is to choose a mobile notary in San Francisco if you live in this city. DoNotPay provides information on different notary services available in SF and across California.
What Is a Mobile Notary Service?
A mobile notary service provides notarization of any documents at a remote place of your choice. You can get your contract, affidavit, trust, will, or any other formal document notarized at:
Your home

An office

Some other suitable place
You will first have to:
Find a mobile notary public

Get in touch with the notary

Make an appointment

Inquire about the required fees

Prepare the necessary documentation
Once you have made an appointment, you should make sure you show up at the agreed time and place if you want to avoid paying additional fees.
A mobile or traveling notary service is convenient since you get all your documents notarized at the location of your choice. It can be pricey, though, as mobile notaries public charge extra fees to compensate for their time and travel.
Choosing an online or remote notarization can be a win-win situation—it combines the convenience of a mobile notary service with the cost of a regular one.
How To Find a Notary in San Francisco
To find an office-based or mobile notary public in San Francisco, you can use online websites, including the following:
Website

Steps To Take

Enter San Francisco in the search box at the top

Access names and contact information of listed notaries

Select and contact a notary in San Francisco

Notary.net

Pick California in the drop-down menu

Check the provided listing for information on San Francisco notaries

American Society of Notaries

Type in your ZIP code

Press

Go

Check the list of available notaries

Click on the provided link to access more information on each notary public

Notary Public Stamps

Choose California in the drop-down menu at the top of the page

Click on

More Pages

on the right

Select

Notary Locator

Type in San Francisco or the ZIP code in the search box

Click on the

Search

button

Choose a notary public in San Francisco

California Secretary of State

Download the compressed .zip file

Go through the provided text file to find information on a notary public in SF
What To Expect of a Mobile Notary in San Francisco
A mobile notary public performs the same duties and activities as any other notary. It means you should expect the following:
What Will the Notary Do?

Details

Verify the identity

A mobile notary public will check and confirm your identity, so make sure you prepare a valid photo ID, passport, or driver's license

Confirm the willingness

Mobile notaries will verify that you and the witnesses are signing the document of your own free will

Determine understanding

A mobile notary will make sure all signers are familiar with what they are signing

Supervise the signing

A notary needs to witness you signing the document; i.e., you cannot sign the document before the notary arrives

Sign and stamp the document

A document needs to be marked with a

notary signature

and stamp when the previous steps have been successfully implemented
How Much Does a Mobile Notary in San Francisco Cost?
The Secretary of State governs the maximum notary fees in California. A mobile notary in San Francisco can charge additional fees for:
Travel

Parking

Document printing

Waiting for you and witnesses (if required)

Additional notary-related costs
Mobile notary fees vary, so you should inquire about them before making an appointment.
Here is an example of the notary fees you can expect in San Francisco:
Type of Notary Fee
Price

Signature fee

Mobile service fee

$25—Time and travel for up to 25 miles round trip

$1—Per extra mile

After-hours fee

$20—Outside regular business hours and on holiday

Wait fee

The grace period is 15 minutes

$15—Every extra 15 minutes after the grace period if you notified the notary that you would be late. Otherwise, the notary public will leave

Loan signing fee

$125:

The first set of loan documents

Document preparation

Notarization

Travel

UPS

or FedEx drop-off

$100—The second set of documents during the same signing

Printing fee

$25—Real estate documentation, per set

20¢—General printing, per page

Living trust fee

$75—One signer and one set of living trust documents

$25—Every additional signer

Witness fee

$25—A witness will come with the notary to the appointment

Cancellation fee
To know the exact price, you should ask the notary public to inform you about their fees before you schedule an appointment.
If you would like a more reasonably priced option, .
Use DoNotPay's Affordable and Efficient Online Notary Service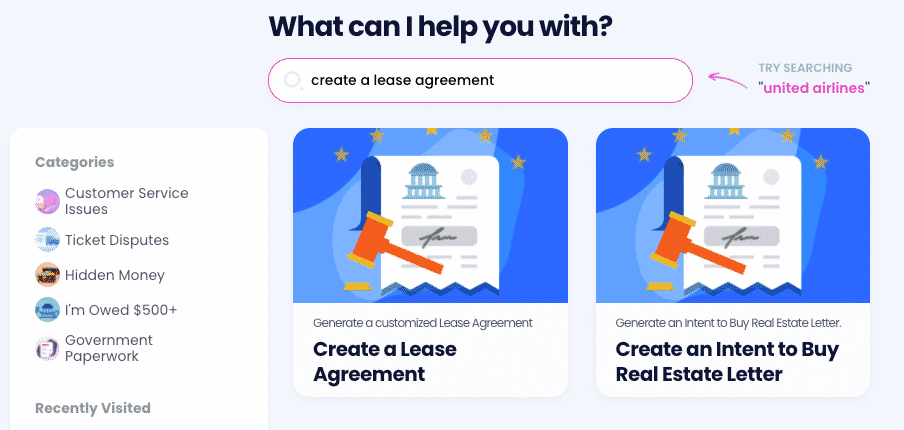 One of the most convenient ways to get your documents notarized is by using an online notary service. DoNotPay offers a wide variety of services you can use for the same price.
We can help you create a contract and get it notarized in no time!
Here is what you should do:
Select our

Notarize Any Document

feature

Upload a document

Enter your email address
When DoNotPay sends you an email with a link, click on it to book an appointment with a remote notary.
At the agreed time, you will get in touch with the notary through a video call. He or she will:
Witness you signing the document

Confirm the authenticity of your signature
The online notarization process takes no more than a few minutes, and what is best—you can do it from the comfort of your home!
DoNotPay Is Your Shortcut Through Bureaucracy
With our app, you don't have to spend hours figuring out how to request a refund, cancel a service, or book a DMV appointment.
We take over all the hard work! Forget about waiting in a phone queue for hours in hopes of reaching a customer service rep. Our AI-powered app will call any company for you and ping you when a human appears on the other end of the line.
DoNotPay also speeds up the process of filing insurance claims, claiming warranties, reducing property tax, and drafting various legal docs.
Keep the Communication Lines Clear With DoNotPay
Do you know how powerful DoNotPay's virtual credit card is?
This super-smart feature can not only sign you up for no-risk free trials but can provide you with an alternative email address. You can test any service without giving out your real email, which will keep your inbox clean from spam!
If you have family or friends within the U.S. prison system, our app helps you get in touch with them quickly.
We can also make sure you don't become a target of text and robocall scammers! Keep your phone number private and avoid this type of harassment by using our Burner Phone feature!
In case you need to fax a document, there is no need to search for the instruction manual on how to operate a fax machine. DoNotPay makes it simple to send online faxes anywhere!