GAP Insurance Refund: Bridging the Pocket Gap in One Step
Guaranteed Asset Protection (GAP) insurance is an add-on coverage that helps bridge the gap between the principal balance on your loan and the vehicle's actual cash value (ACV) in the event of a total loss.
If you realize that you don't need it anymore, you should be entitled to a refund. Unfortunately, many insurance users don't even know they can get it or how to request one.
Can I Get a Refund After a Total Loss?
You might be wondering if you can get a GAP refund if your vehicle is a write-off. Unfortunately, that is not the case.
If you make a claim against your GAP insurance in the event of a total loss, you won't be eligible for a refund on the remaining premiums.
Can I Request a GAP Insurance Refund After My Loan Payoff?
GAP insurance can be a prudent investment in some situations, but you should also know that it is possible to get a prorated refund on your GAP coverage if you pay your loan off early.
Your GAP insurance coverage premiums are determined based on both the purchase price of your car and the loan term. If you pay your loan off early, you do not end up receiving all of the GAP coverage that you purchased.
That is why the insurance company should refund the unused premiums that you have paid for. You will need to show your insurer the loan payoff notice to receive this refund.
It applies to lump-sum GAP insurance payment only.
Can I Request a GAP Insurance Refund After Selling or Trading In the Vehicle?
If you use a loan to buy a vehicle and then opt to sell or trade it in, you should be eligible for a refund of your lump-sum payment difference.
To make sure that is the case read through your GAP insurance contract.
Most of the time, your GAP insurance refund won't be the full amount, but a partial return, depending on what point after purchasing the vehicle, you decide you no longer want it.
The amount you get back will also depend on the following factors:
The time window for the loan repayment

The pending loan amount

The odometer vehicle readings

Additional documents
How to Calculate a GAP Insurance Refund?
To determine your due GAP refund, you have to check the policy expiration date and how much you paid for the GAP insurance, then divide that amount by the number of months your policy covers. You should calculate your due refund by multiplying the price per-month by the number of months you won't be using the premiums.
For example, if you paid $900 for a 36-month coverage, then the monthly amount is $25. If you decide that you no longer need GAP insurance after 22 months, you can request a refund for the remaining 14 months of coverage. In that case, your refund will be $350.
Note that this applies only in case you paid the full GAP insurance amount upfront.
Full GAP Insurance Refund
To get a full GAP insurance refund, check the terms and conditions of your policy to see if you are eligible for it. Terms and fees may vary across GAP insurance providers.
Typically, you should get a full refund on your GAP insurance if you cancel the contract within 30 days of purchasing the policy, though cancelation fees may apply.
Demand a Refund With DoNotPay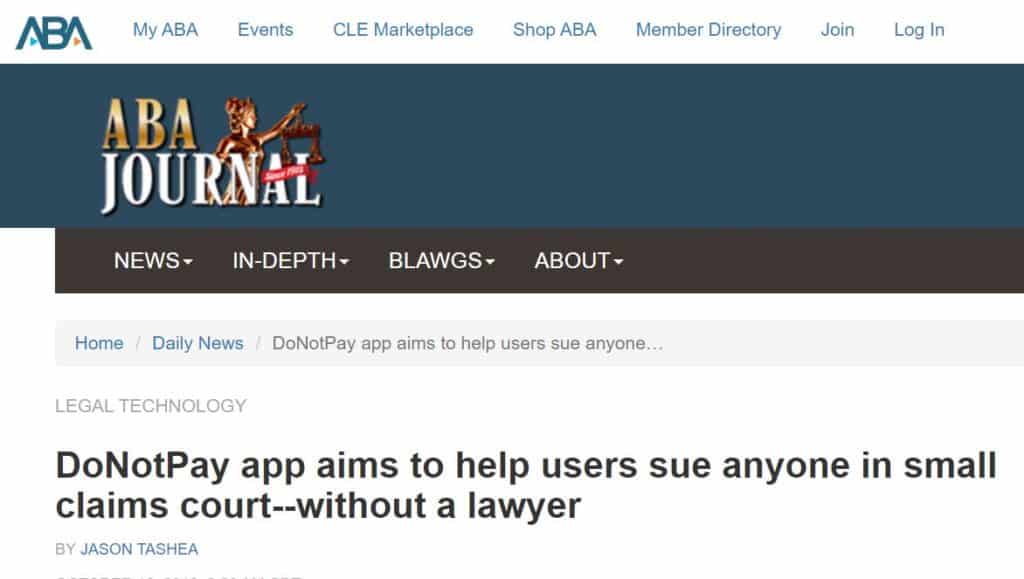 Navigating a GAP insurance refund from your dealership can take up a lot of your time and energy, especially since each insurance company has different policy regulations. One can quickly lose themselves in the labyrinth of rules, exceptions, and conditions.
Why not cut the process short with DoNotPay?
It is as simple as accessing your DoNotPay account from a and:
Scrolling down to

File a Chargeback

Answering the chatbot's questions about your bank, the insurance provider, and the nature of your matter

Verifying the request with your signature
Depending on your situation, our DoNotPay team will reach out to the insurer and request a GAP insurance cancelation and a refund on your behalf. If your GAP insurance company refuses to pay back the unused premiums of the lump-sum insurance, we will provide the evidence to bolster your dispute letter further should you decide to file a lawsuit.
In case your GAP insurance is rolled into monthly loan payments, we will send the insurance cancelation letter to your bank and require that they stop forwarding the installments to the former insurer.
How Do I Get a GAP Insurance Refund on My Own?
Canceling your GAP insurance helps put money back in your pocket. If you want to do it the hard way, this is how you do it.
There are various ways you can request a GAP insurance refund (see the table below), but you have to check with your insurer what the appropriate method under the company policy is.
| | |
| --- | --- |
| Can You Request a Refund Via | Yes / No |
| DoNotPay | Yes |
| Email | Yes |
| Phone | Yes |
| Letter | Yes |
| Website | Yes |
| In-person | Yes |
The steps you will need to take to get your refund depend on your particular situation.
The following are the possible scenarios:
Early-on cancelation

Worthless-rendered GAP insurance cancelation

Sale/trade-in cancelation
Early-On Cancelation Refund
Should you decide to cancel your GAP insurance contract right after purchasing the policy (usually within 30 days), you can contact your insurance provider and ask for a refund.
You will have to do the following:
Contact your GAP insurance provider

Send a GAP insurance cancelation letter

Wait for up to six weeks for a refund payment
Worthless-Rendered GAP Insurance Cancelation Refund
You may realize that, at some point, your GAP insurance policy is rendered worthless and that you won't be able to collect any coverage even in the event of a total loss.
This happens if you have paid off your vehicle loan before the allotted payment term or when the actual cash value of your vehicle is higher than what you owe.
To prevent any dollars being forwarded to an insurance policy you won't benefit from, you should:
Contact the insurance company

Ask for the steps to cancel the GAP insurance and get a refund

Fill out the necessary paperwork

Wait for the refund payment
Sale/Trade-In Cancelation Refund
Should you decide to sell or trade your vehicle in, it is essential to know that you are entitled to a refund.
To get your money back, you have to:
Get an odometer disclosure statement

Get a copy of your payoff letter

Fill out a cancelation form

Take the above-listed documents to the insurer
How Long Before I Get My GAP Insurance Refund?
You have met all the requirements for a GAP refund, but your insurer hasn't paid up. Now what?
As not all insurance providers will send you your due refund, you should reach out and ask them to send it to you.
The GAP insurance refund window may vary depending on your insurer's GAP policy. Typically, there is a 30-day waiting period before the insurer pays up. Depending on the refund method, it can take up to six weeks for your refund to arrive.
Potential GAP Insurance Refund Traps
Even though GAP insurance is a useful safeguard for some drivers, certain issues may arise regarding the refund.
The following are the things you should consider:
State regulations

Lack of transparency
State Regulations
Statues in some states, such as Alabama, Colorado, Iowa, South Carolina, Oklahoma, Maryland, or Indiana, require insurers to refund any unused GAP premiums.
That doesn't mean that all states have the same regulations. Some of them require that the customer is responsible for requesting a refund.
Make sure to check your state's regulations regarding the GAP insurance refund.
Lack of Transparency
Your insurer may not inform you that you are entitled to a refund.
Even if you paid off your car loan before your GAP insurance expired, and the payoff letter states that you are due a refund if you purchased GAP insurance, your insurer may not disclose that information unless the state regulations dictate otherwise. Legally speaking, they would be in the clear.
To ensure that you get what you are owed, you have to contact the insurance provider and cancel your GAP policy.
What's the Status of My GAP Insurance Refund Request?
To check the status of your request for a GAP insurance refund, you can either contact the insurance provider in person, by phone/email, or website (if they have one). Or have the expert DoNotPay team do it for you.
DoNotPay Can Help you Get a Refund for Various Services
Don't you just hate it when you buy a product or service and realize it's not to your liking? Your money doesn't need to be wasted like that. With the help of DoNotPay, you can request a refund from any company, even the ones that officially offer no refunds, in just a couple of minutes. All you need to do is provide our chatbot with the necessary information, and we will fax a refund request to your bank. We can also contact the service provider for you and ask them to refund your payment. We can help you request a refund from:
DoNotPay Protects Your Privacy and Finances
Sharing your credit card details online comes with certain risks, and it's getting more difficult to tell good and bad websites apart. With DoNotPay's virtual credit card generator, you will be able to protect your identity and bank account from cyber scammers.
Whenever you run into a suspicious email or website, generate a virtual credit card and proceed without worries. Our virtual cards also work like a charm if you want to avoid automatic payments after free trials.
DoNotPay Takes Your Breath Away

The first global virtual lawyer, DoNotPay, helps you take a stand against large corporations that have shady business policies. If you want to get around free-trial subscription scams, we offer you a virtual credit card. Should you wish to request a Fortnite, Amazon, or Cash App refund, we are here to give you a hand.
The solutions to your problems are just a couple of clicks away in your .
Check out what we can do to:
Contest traffic tickets

Contest speeding tickets