How to contact Dollar Tree customer service
You can reach Dollar Tree support at 1-877-530-8733, but you'll have to go through lengthy phone-tree and wait forever for a customer service rep to address your problem. DoNotPay takes out the wait time. It dials the number for you and pings you once it gets past the phone tree and reaches a real human being. Access it from your web browser. Since you can waste up to 42 minutes contacting Dollar Tree Customer Service, downloading DoNotPay will save you precious time.
Watch how to skip the phone queue of any company in 45 second:
Dollar Tree support contact number

Most customers prefer to get customer support by calling the contact numbers listed on the website. Dealing with a real person is more reassuring than sending an email or a message through social media.
There are many ways to reach Dollar Tree's support team. However, the best number to reach them at is 1-877-530-TREE (8733).
For specific concerns, you can call the relevant department directly. These are available from Monday to Friday, from 8 a.m. to 9 p.m. EST.
For bounced checks, you can reach

1-800-366-1048

For reloadable Green Dot cards, call

1-866-795-7597
Skip the long phone queues with the help of DoNotPay! Use the DoNotPay app in any .
Can I also reach Dollar Tree support by email?

Instead of offering an email address, Dollar Tree has a general contact form on their website. You will be asked to fill out the contact form with your contact number, order number, and your comment or request.
Fortunately, you can send direct emails for specific concerns:
To summarize, remember the following information if you need to contact Dollar Tree support:
Dollar Tree is a single-price-point dollar store operating in shopping centers across the lower 48 states, and across five Canadian provinces.
Having been in business for more than sixty years, they have encountered every customer concern imaginable. Therefore, a solution to your issue may already be available in the FAQ section of their website.
If you still cannot find answers to your questions or need additional help, click the "I need more help" button for assistance. You will be asked to provide the store number from your receipt, zip code, city, state, and a brief explanation of your issue.
Unfortunately, leaving messages for customer support does not guarantee that you will get a reply to your concerns. Dollar Tree receives thousands of complaints daily. Don't be alarmed if you do not get a response from Dollar Tree. There are other ways of reaching them.
Skip the long phone queues with the help of DoNotPay! Use the DoNotPay app in any .
Is there a shortcut to getting prompt attention?

Reporting an issue is only the first step. You will still be asked to go through a lengthy assessment process before you get an answer.
Start by going to the

Dollar Tree

website

.

If you want to order an item by phone, click on the upper right, "Order by phone." You will notice that this is the same as their 24/7 customer service number,

1-877-530-TREE (8733).

Be ready with the SKU numbers of your items, as found in their catalog.

If you want to track the delivery of an item that you already ordered, click on "Track Orders" on the upper right. Be ready with your order number, billing zip code, and recipient name.

At the bottom of the website, click

Customer Service FAQ

to get immediate answers to commonly-raised issues.

Choose "Store" if your question is related to in-store transactions

Choose "Online" if the issue is specific to online purchases

Choose "Product" for product-related queries or complaints

Choose "Company" to understand more about the company

If any of these four categories do not address your concern, click on the

"I Need More Help"

button at the bottom of these pages to get more assistance. Have this information available for entry:

Store number found on your receipt

Provide your zip code, city, and state

If you have already submitted a contact form or raised an issue with customer service, your problem still may be left unresolved. You can contact Dollar Tree through social media instead. There may be a better chance of your concern being acted upon if you comment publicly through social media.
Dollar Tree's corporate address

Dollar Tree's main headquarters are located in Chesapeake, Virginia.
Headquarters:
500 Volvo Parkway
Chesapeake, VA 23320
United States
You can send your issues by post to the address below. Mention whether you are a customer, shareholder, affiliate, associate, or another interested party.
Corporate secretary
Dollar Tree, Inc.
500 Volvo Parkway
Chesapeake, VA 23320
United States
If you prefer to communicate by email, send a message to CorpSecy@DollarTree.com.
The corporate secretary will review correspondence before forwarding it to the relevant office or board of directors. However, they will not be responding to queries unrelated to their duties and responsibilities, such as:
Product complaints

Product inquiries

New product suggestions

Résumés or other forms of job inquiry

Surveys

Business solicitations or advertisements
If you have plans to take legal action against Dollar Tree in small claims court, save the address of the company so that you can send them a demand letter.
Dollar Tree's executive team
Dollar Tree's executive team is composed of officers and the board of directors.
Primary contact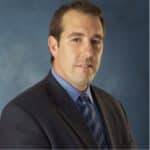 Thomas R. O'Boyle, Jr.
500 Volvo Parkway
Chesapeake, VA 23320
Secondary contact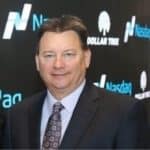 Mike Witynski
President and Chief Operating Officer
500 Volvo Parkway
Chesapeake, VA 23320
Chief executive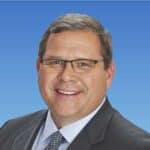 Gary M. Philbin
President and Chief Executive Officer
500 Volvo Parkway
Chesapeake, VA 23320
You may feel the need to reach out to the board members above about some unresolved problem. Contact them only as a last resort.
Skip the long phone queues with the help of DoNotPay! Use the DoNotPay app in any
If Dollar Tree refuses to help me, can I sue them?
You can probably sue Dollar Tree in small claims court if you feel that they have wronged you. DoNotPay can help you through the whole process.
The DoNotPay app will create a

demand letter

that you must send to the company before you sue them.

If they don't respond, you will have to

fill out the court forms

. DoNotPay can help with this.

Then, you will officially

file a complaint

with the court. DoNotPay will, as always, guide you through the entire process.

You will then

serve Dollar Tree

—officially let them know that you are suing them.

Finally,

show up in court

! DoNotPay will generate a script you can use to present your case.
If you want to take Dollar Tree to small claims court, make it easy with the DoNotPay web app available in any .
What are the reasons why people reach out to Dollar Tree support?
Poor customer service

. There have been cases of managers and cashiers rudely ignoring customer inquiries despite having

ample time to do so

.

Merchandise returns. Customers are irritated by damaged and

spoiled items

and incomplete delivery of purchases.

Cash refunds. Possibly unaware that Dollar Tree does not offer cash refunds, customers are forced to seek alternatives.

Sometimes a store's shelves are mess or inventory is low. Popular items are not replenished frequently.

Late delivery of purchases despite frequent follow-ups.
Do you still need assistance? Post a comment below, and someone may be able to help
If you have any concerns or require additional aid, leave your question or comment below. A concerned person may have gone through a similar situation and might be willing to help. As an online community, we value everyone's input.
DoNotPay Protects Your Privacy and Finances
Sharing your credit card details online comes with certain risks, and it's getting more difficult to tell good and bad websites apart. With DoNotPay's virtual credit card generator, you will be able to protect your identity and bank account from cyber scammers.
Whenever you run into a suspicious email or website, generate a virtual credit card and proceed without worries. Our virtual cards also work like a charm if you want to avoid automatic payments after free trials.
DoNotPay can help you with various other issues
You get to access DoNotPay through your , plus it has plenty of features to help you with your concerns:
DoNotPay can help you skip the phone queue at 10,000+ companies
Have you been having issues with other companies too? DoNotPay will help you get in touch with practically every major company out there, no matter what field it is in. The list is exhaustive and ever-expanding. Below is a list of articles on how to use DoNotPay to contact a few leading companies. Even if a company isn't on our list or we haven't yet published an article about it, chances are that DoNotPay can help you get in touch with them now without waiting on hold.
Access DoNotPay through any .