Contacting Expedia Customer Service Made Easy
You can contact Expedia customer service at 800-319-4834. DoNotPay dials the number for you, and pings you once it gets through the phone tree and has a real human on the line. Access DoNotPay through any web browser. Since people waste around 42 minutes on average contacting Expedia Customer Service, downloading DoNotPay will save you precious time. 
Expedia support contact number

The majority of customers prefer to reach customer support by phone. Getting to talk to someone and getting them to address your concerns immediately can be a huge relief. Calling provides quicker gratification than waiting for a reply when you send an email or send a message through the company's social media handles.
There are multiple ways to contact Expedia Support. However, the best toll-free number is 800-319-4834. This number is probably the best way to contact Expedia. To get a live person, press one, and then dial your itinerary number. Although you can call this number 24 hours a day, seven days a week, it is best to call it at 2:30 pm (GMT-4). 
You can also call customer service at 800-220-8176. Then, simply hit the number from the menu that corresponds to your request. Dial 1 to change your booking, press 2 to change your flight schedule, hit 3 to cancel, choose 4 to reconfirm, or opt for 5 for more options. Although this number is available year-round, 24 hours a day, it is best to call at 7:30 in the morning (GMT-4). 
You can also dial 404-728-8787 worldwide for free. 
| | | |
| --- | --- | --- |
| Toll-free number | Customer service number | International number |
| 800-319-4834 | 800-220-8176 | 404-728-8787 |
Skip the long phone queues with the help of DoNotPay! Access DoNotPay through any web browser.
How do I get in touch with Expedia support by email?

You can email Expedia at help@expedia.com. It takes them approximately 38 hours to respond. Customer support is busiest at 10:45 am, so we advise you to avoid this time.
As a recap, take note of the following info you'll need to contact Expedia support:
Expedia is an online travel booking agency. It reserves airline tickets, hotel bookings, car rentals, cruise trips, holiday packages, tickets to attractions, and other services. You can book with them through their website or by phone. Because of the nature of the company, to receive support, it is best to login to your account at Expedia.com first. Afterward, click on the customer support tab.
Frequently asked questions concerning the following will appear: 
Flight check-in

Hotel or vacation booking

Changing or canceling a flight

Booking mistakes

Changing or canceling a car rental

Acquiring a receipt
Each query requires a unique set of info that you will need to provide to the company. As much of this is already saved in your account, you will generally only need your email address and itinerary number. 
However, messaging customer support will not guarantee that you will obtain a reply to your concerns. Expedia receives thousands and thousands of complaints, and it is known for its abysmal customer service. Consequently, do not get aggravated if you do not get an immediate answer from them. You can always try other ways of reaching Expedia.
Skip the complicated phone trees with the help of DoNotPay! Access DoNotPay through any web browser.
I don't want to waste time solving my problem with Expedia, where do I get prompt help?

Getting your issue submitted is only the initial step. Your query will go through a potentially long assessment process before you get a reply.
You can start by going to Expedia's website, then clicking on the support tab at the upper right-hand corner of the page. Under support, choose the "Customer Support" button.
A list of popular topics and frequently asked questions will appear.

You can contact Expedia by clicking the "

Get in Touch

" button. This can be found at the bottom of the page after you click on a question under "Popular Topics."

A "Contact Us" page will appear on your screen. You will see three questions. 

The first question is, "How can we help you?" It asks you to choose a topic from the dropdown menu. It also asks you to choose what specifically they can help you with regarding that topic.

The second question is, "Did you know?" It provides a list of helpful information related to the topic you chose.

The third question is, "Still need help?" You can enter your name, phone number, and itinerary number and then ask Expedia to call you. You also have the option to email Expedia. Just type in your name, email address, itinerary number (optional), message (how Expedia can help you), and add an attachment (optional).

After completing the questions, press the send button.

 If your matter does not get solved, you can also try visiting Expedia's social media profiles.
Aside from this, Expedia gives you an opportunity to read their policies, look for travel support, send hotel reviews, and leave website feedback. 
Under the support tab, click the "Feedback" button.

Choose "Find FAQs and Travel Support" to read about Expedia's policies or to go to the customer support center.

You can also choose "Want to leave a hotel review?" to leave feedback regarding your stay.

Lastly, you can opt for "

Give us suggestions for improving our site."
Skip the long phone queues with the help of DoNotPay! Access DoNotPay through any web browser.
Expedia's corporate addresses 
Expedia is a global company. It has a total of 63 office locations across 36 countries. However, you can find its main headquarters in the United States.
Headquarters
Expedia Building, 333 108th Ave NE
Bellevue (HQ), WA
United States
Offices
Miami

San Francisco

Seattle

Dallas 

Chicago 

701 Brickell Avenue

Miami, FL

United States

114 Sansome St

San Francisco, CA

United States

645 Elliott Ave W #200

Seattle, WA

United States

5400 Lyndon B Johnson Fwy #500

Dallas, TX

United States

500 W Madison St

Chicago, IL

United States
You may send your concerns by mail. You may also state whether you are a corporate customer, a shareholder, a distributor, or another interested party.
The Board of Directors of Expedia prefers for concerns not related to their duties not to be sent, including:
Questionnaires

Product complaints

Questions about a product

Suggestions for new products

CVs/Resumes or job inquiries

Solicitations or advertisements
Moreover, please do not send malicious, illegal, or threatening material. 
If you intend to take legal action against Expedia, you'll need to have its address on hand to file your case, send your demand letter or serve court documents to the company.
Expedia's executive team
Primary Contact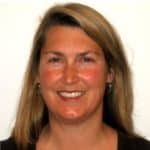 Liz Gorton
Director of Customer Experience
333 108th Ave NE
Bellevue, WA 98004
Secondary Contact
Scott Weismiller
Vice President of Global Customer Service
333 108th Ave NE
Bellevue, WA 98004
(425) 564-7200
Chief Executive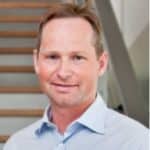 Mark Okerstrom
President and Chief Executive Officer
333 108th Ave NE
Bellevue, WA 98004
Only contact the execs as a last resort. If you think you have a valid case that Expedia has not been resolved, learn about suing Expedia in small claims court.
Skip the long phone queues with the help of DoNotPay! Access DoNotPay through any web browser.
If Expedia refuses to help me and I feel I've been wronged, can I sue them in small claims court?
You can probably sue Expedia and any other company in small claims court if you feel that your rights have been infringed. Here's how DoNotPay can help you with this process. The steps involved are simple:
DoNotPay can generate a

demand letter

you can send to Expedia before you officially sue them.

If Expedia doesn't respond, you will then

fill out the court forms

. DoNotPay can help you fill out these forms correctly and make sure you have enough copies. 

Then, you will officially

file your case

. DoNotPay will guide you through the process, step by step.

You will then

serve

Expedia

—officially let them know that you are suing them. 

Finally,

show up in court

! DoNotPay will create a script to help you present your case and win your dispute against Expedia.
If you want to take Expedia to small claims court, make it easy with the DoNotPay web app available in any web browser.
What are the main reasons people reach out to Expedia support? 
Refusal to give refunds:

people have complained about Expedia's rigidity. The company refuses to give refunds even for valid reasons. 

Difficulty making flight adjustments:

customer support is often not willing to help.

Terrible customer support:

complaints of spending hours on the phone only for a concern to remain unresolved.

Complaints of being scammed:

customers have accused Expedia of scamming, such as having misleading sales practices.

Refusal to honor a protection plan:

another case of not wanting to compensate customers.

Did not receive confirmation or itinerary:

Issues regarding the customer's itinerary are common concerns. 

No consideration for minor mistakes:

If you commit a spelling mistake, even just a one-letter error on your name, often no consideration will be given at all to fixing it.
Skip the long phone queues with the help of DoNotPay! Access DoNotPay through any web browser.
Still need help? Post a comment below, someone here can probably help
If you have any concerns or are in need of additional assistance, leave your question below. A person who has gone through a similar situation might be able to help. As an online community of people who value their time and money, we're all in this together.
DoNotPay Protects Your Privacy and Finances
Sharing your credit card details online comes with certain risks, and it's getting more difficult to tell good and bad websites apart. With DoNotPay's virtual credit card generator, you will be able to protect your identity and bank account from cyber scammers.
Whenever you run into a suspicious email or website, generate a virtual credit card and proceed without worries. Our virtual cards also work like a charm if you want to avoid automatic payments after free trials.
DoNotPay can help you with various other issues 
You can access DoNotPay through any web browser, plus it has a variety of features that help you:
DoNotPay can help you skip the phone queue at 10,000+ companies
Have you been having issues with other companies too? DoNotPay will help you get in touch with practically every major company out there, no matter what field it is in. The list is exhaustive and ever-expanding. Below is a list of articles on how to use DoNotPay to contact a few leading companies. Even if a company isn't on our list or we haven't yet published an article about it, chances are that DoNotPay can help you get in touch with them now without waiting on hold.
Access DoNotPay through any web browser.