A guide to contacting Ubisoft customer support
If you need to contact Ubisoft's customer support, dial 919-460-9778. Waiting on hold or a live rep to talk to is no fun. DoNotPay can make contacting Ubisoft customer support much easier for you. Access DoNotPay through any .
Ubisoft support contact number

A lot of things can go wrong with technology, including gaming software. You want to resolve your problem immediately. Submitting a form or sending an email isn't fast enough.
You can contact Ubisoft via their toll-free customer phone number at 919-460-9778. Through this line, you can address issues like missing items, account recovery, charge disputes, game and server problems, appealing a ban, giving feedback, and more.
Stop wasting time waiting for a real human to answer the phone. Access DoNotPay through any .
You can also contact Ubisoft's San Francisco office at 415-547-4000. The San Francisco office is Ubisoft's North, Central, and South American headquarters.
Watch how easy it is:
How do I contact Ubisoft support via Email?

Aside from a call center, Ubisoft has a comprehensive support page where you can find top FAQs and pre-made solutions for problems with every Ubisoft game. Each FAQ comes with an in-depth article on how to resolve the issue.
If you can't solve your problem through the Ubisoft support page, you can sign in to your account and open a support case. To do so, follow these steps:
Go to

Ubisoft Support

.

Sign in to your

Uplay account

. If you don't have an account yet, create one.

Click the

Options

drop-down menu on the right side of the window. Then, select

Go To: Contact Support.

Once you are on the Support Case page, you can choose from either of the following: send an email for a support ticket or start a live chat. Note that support chats are only available at specific times, depending on which country you live in.

If you want to send an email, select the appropriate entry in the

Platform, Product, and Category

drop-down menus.

Type a short description of your issue in the

Subject

field.

In the

body

, describe the issue you're facing. Make it as detailed as possible.

Attach files

if necessary.

Before submitting your case, you will see a list of potential solutions to your problem as detected by the system. If the suggested solutions resolve your issue, you can close the window. If not, you can either click the

Submit My Case

button to submit a ticket to the system or

Submit & Start Chat

to get immediate assistance.

On the next page, you will see the reference number with other pertinent information on your ticket. All you have to do now is wait for Ubisoft's response.

If you cannot wait for a response, you can start chatting with the live agent that will help you resolve your issue in real-time.
Live chat is only available at certain times. If the live chat is at full capacity, you will not be able to find the Chat button. In that case, refresh the page from time to time to see if it becomes available.
Here are the times that Ubisoft's live chat is available by country:
| | | |
| --- | --- | --- |
| Country | Day | Time |
| The U.S.A. | Mon-Sun | 9:30am - 2am ET |
| United Kingdom | Mon-Fri | 11:00 - 19:30 |
| | Sat-Sun | 11:00 - 17:00 |
| Australia | Mon-Fri | 15:00 - 21:00 AET |
| | Sat-Sun | 20:00 - 02:00 AET |
| Canada | Mon-Sun | 12:15pm - 9pm ET |
To find out the chat availability times of other countries, go to the Ubisoft contact page.
Can I contact Ubisoft through social media?

Ubisoft's customer service and company accounts have thousands of followers across various social media sites:
However, you can only get customer support through Twitter and Facebook. On Twitter, Ubisoft posts announcements about new games, server issues, outages, and troubleshooting techniques. You can either tweet them your question or send them a direct message. Take note that responses may not be as quick as those in their Customer Support Chat feature.
Ubisoft has a customer support page on Facebook that displays the same posts as its Twitter account. Here, users can comment on the posts and ask for help. The admins reply most of the time. Alternatively, you can send them a private message about your issue.
Ubisoft also has an Instagram account where you can follow them to be updated on their latest releases. Their Youtube channel has game trailers and live streams. They post announcements and teasers on their main Facebook account.
Ubisoft's addresses
For non-pressing matters, you can send snail mail to Ubisoft's corporate offices. Never send malicious, illegal, or threatening content.
You can reach Ubisoft's headquarters in San Francisco at the following address:
625 3rd Street
San Francisco, CA
94107, United States
If you wish to contact customer service by mail, you can send a letter to the relevant address below:
Country
Mailing Address

USA

4000 Aerial Center Parkway, Suite 101

Morrisville, NC 27560

United Kingdom

Ubisoft (UK)

3rd Floor Ranger house

Walnut Tree Close

Guildford

GU1 4UL

Australia

UBISOFT P/L

PO Box 1749

Strawberry Hills NSW 2012

Canada

5505 Boulevard Saint-Laurent

Suite 5000

Montreal H2T 1S6, Quebec
You can find mailing addresses for other countries on their Contact page.
Ubisoft's executive team
Primary contact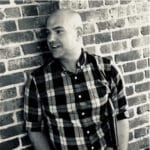 Scott Dixon
Director of Customer Experience at Ubisoft
San Francisco Bay Area
625 3rd Street, San Francisco
CA, 94107
United States
Secondary contact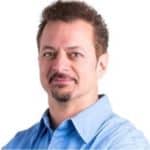 Tony Key
SVP Marketing and Customer Experience
San Francisco Bay Area
625 3rd Street, San Francisco
CA, 94107
United States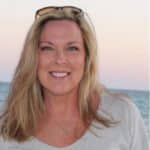 Tara Reichley
Head of Ubisoft Customer Relationship Center- NCSA
Raleigh-Durham, North Carolina Area
625 3rd Street, San Francisco
CA, 94107
United States
Chief executive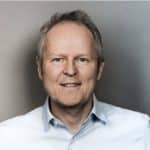 Yves Guillemot
CEO of Ubisoft
Raleigh-Durham, North Carolina Area
625 3rd Street, San Francisco
CA, 94107
United States
Reasons to contact Ubisoft customer support
Issues with games.

The most common reason that people contact Ubisoft customer service is they have a problem with a game. On the

Ubisoft Support

page, you can find FAQs for each game. If you don't resolve your issue with these FAQs, they can send a ticket or start a live chat.

Issues with Uplay.

Uplay is Ubisoft's online service which allows users to download games from the Uplay catalog. If users encounter problems either with their membership or the Uplay program itself, they can contact customer service.

Double charges

. Some users complain that Ubisoft is double charging them for services. Check out a thread about it

here

.

Purchasing problems

. If users encounter issues with the

Ubisoft store

(searching, ordering, shipping, returning, canceling, etc.), they can try the FAQ or contact customer service to sort out the problem.

Refund issues

. Gamers have experienced major

issues with refunds from Ubisoft

. This is actually one of the most common problems they encounter with the company.

Account issues.

Examples of issues with Ubisoft accounts include those about forgotten passwords, changing usernames, account linking, changing emails, and more. Customer service can help users resolve these issues, along with many other account problems.

General complaints.

Sometimes, customers want to make their grievances known. They can do so by contacting customer support or posting on the

Ubisoft forums

. There, gamers can get answers to their problems from each other.

Server issues.

If there are issues with the Ubisoft servers, users can address their complaints through Ubisoft's social media accounts.
Stop waiting for a real human to answer the phone. Access DoNotPay through any .
What if customer service never replies, and I want to seek damages? Can I sue Ubisoft in a small claims court?
You can sue any company that has infringed your rights in small claims court. DoNotPay can help you with that too! Here's how. The basic steps are pretty simple:
First, DoNotPay will generate a

demand letter

that you will send to Ubisoft to try and settle things out of court.

If they don't reply, the next step is to

fill out the court forms

. DoNotPay can help with this in just a few minutes.

After that, you can officially

file your case

with the court. Don't worry. The app will guide you through this step by step.

You will then have to

serve Ubisoft,

which means that you will let them know that you are suing them.

The final step is to

show up in court

and present your case. DoNotPay will give you a script you can follow to win your small claims lawsuit against Ubisoft.
Need additional assistance? Post your comments below
If you still need help, you can leave a comment below. Other readers who have experienced the same issues may be able to assist you. Alternatively, you can go to Reddit to read threads by other users.
Tired of Bureaucratic Hurdles? Our App Will Step In
As soon as you sign up for the world's first robot lawyer, you won't have to worry about any administrative mess you find yourself in. We can help you resolve anything from reporting stalkers, robocalls, spam emails, and spam text messages to applying for clinical trials in any U.S. city.
With our AI-powered app's assistance, you can even get a refund from any merchant or airline you can think of. We can also help you save money by resolving your problems with high bills, canceling any subscription you no longer need, or assisting you with parking ticket appeals.
DoNotPay Helps You Fight for Your Right
Do you feel like a company has wronged you? Don't let them win—sue them in small claims court with our assistance! Our app will prepare all of the necessary documentation and help you win the case stress-free!
Apart from helping you sue any firm or individual, DoNotPay also makes it easy for you to set up a DMV appointment, deal with any credit card issue, start a free trial without your credit card info, protect your work from copycats, and much more!
Sign up for our app to take advantage of all its features!
DoNotPay Protects Your Privacy and Finances
Sharing your credit card details online comes with certain risks, and it's getting more difficult to tell good and bad websites apart. With DoNotPay's virtual credit card generator, you will be able to protect your identity and bank account from cyber scammers.
Whenever you run into a suspicious email or website, generate a virtual credit card and proceed without worries. Our virtual cards also work like a charm if you want to avoid automatic payments after free trials.
DoNotPay can help you skip the phone queue at 10,000+ companies
Have you been having issues with other companies too? DoNotPay will help you get in touch with practically every major company out there, no matter what field it is in. The list is exhaustive and ever-expanding. Below is a list of articles on how to use DoNotPay to contact a few leading companies. Even if a company isn't on our list or we haven't yet published an article about it, chances are that DoNotPay can help you get in touch with them now without waiting on hold.
Access DoNotPay through any .