How To Nail Your Citizenship Test for Over 65
If you are planning on taking the citizenship test provided by the U.S. Citizenship and Immigration Services (USCIS) and you are over 65 years of age, you may be eligible for citizenship test age exemption.
The citizenship test consists of two parts: the English test and the civics test.
You have to be 18 or older to take the citizenship test, but if you are over 65 years of age, the Immigration and Nationality Act provides special consideration for the civics test.
What Does the Citizenship Test for Seniors Look Like?
The first part of the citizenship test is the civics test. You will be answering the questions orally, and although you would normally need to get at least 20 out of 128 questions right to pass, there are certain exceptions to this rule.
If you are 65 or older and have been a permanent resident for at least 20 years at the time of filing for naturalization, you will be asked only 20 out of the potential 128 questions—only six of which you'll need to get right to pass. Another benefit of being over 65 years old is that you can take the civics test in the language of your choice.
The English test has three segments to it:
Speaking

Reading

Writing
The candidates will have to write and read one out of three sentences in English to show their ability to speak and understand the basic English language. If you are 65 or older, you can be exempt from taking the English test altogether. You will, however, still need to take the civics test.
How Can I Prepare for the Citizenship Test for Seniors?
Considering that there is the so-called "65/20 exemption"—meaning that citizens over 65 need to learn only 20 questions—preparing for the citizenship test shouldn't be too difficult. You can find both questions and answers on the USCIS website and read through them as many times as you need to memorize them.
After that, you can make flashcards and have your family quiz you to see how much work you will need until you learn the answers inside out. If you prefer any other method of studying, you can apply it as well.
The most convenient and easy way to study for the citizenship test is using practice tests. The citizenship practice tests can be found online, or you can visit DoNotPay and start practicing in a few clicks!
How Can I Take the Citizenship Practice Tests With DoNotPay?
DoNotPay is the most convenient place to find and take your citizenship practice test, but also many other government practice tests you may need! We simplified the process to a tee so that you don't have to burden yourself with searching for the tests and figuring out how to take them.
All you need to do to take your U.S. citizenship practice test with DoNotPay is to follow the five quick steps below:
Load DoNotPay in any

Type out

U.S. Citizenship practice test

Click on the test that you want to practice for

Decide on the number of test questions that you would like to have (you can choose 10, 20, or 30 questions)

Start practicing!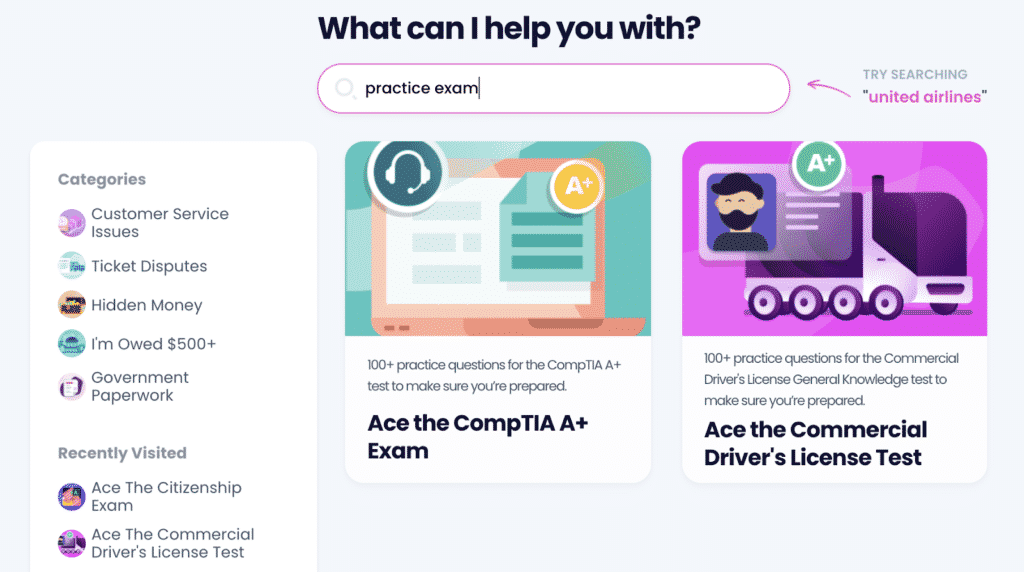 If you make a mistake and get a question wrong, you can:
Try to get it right again on the spot

Wait to see your score and take the test again
We present you with eight other tests you can practice for with DoNotPay: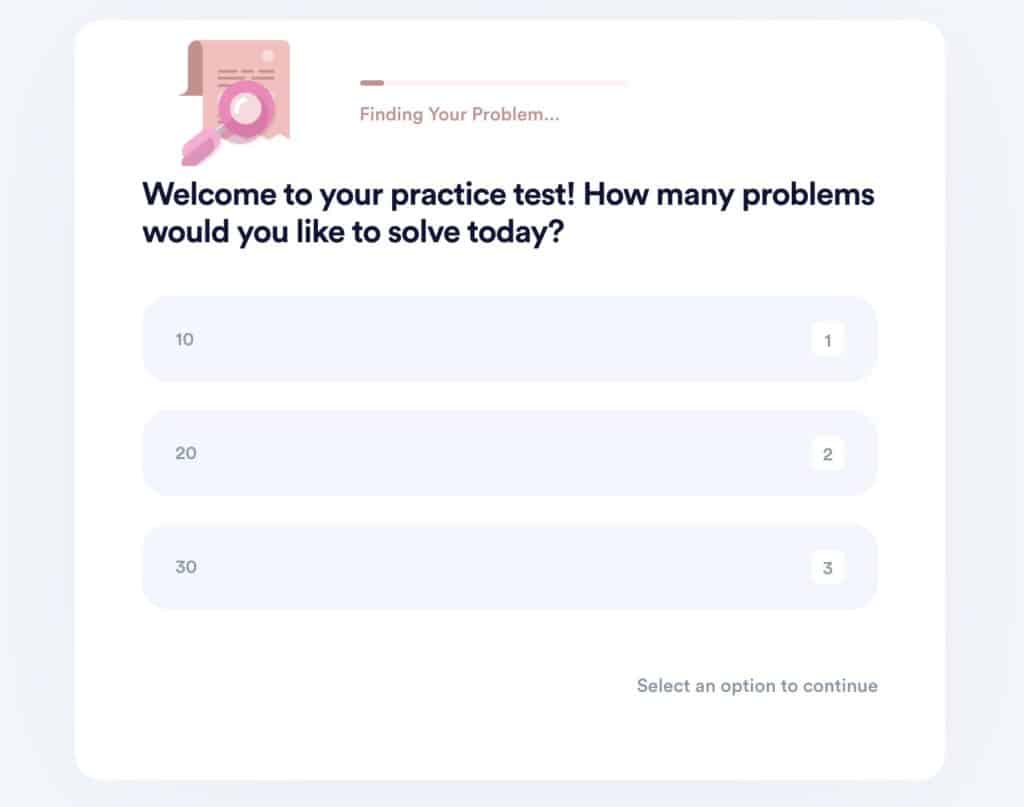 How Do I Schedule and Apply for the Citizenship Test?
To schedule your citizenship test, you first need to file the N-400 application form. You can file it either online or send it by mail.
Filing the N-400 Form Online
The first step to filing your N-400 form online is to create a USCIS account. Follow the next few steps to get it done:
Visit their

website

Complete the form

Hit

Sign Up
Using this form, you are able to:
Pay your filing fee online

Check on the status of your case

Get notifications and updates regarding your case

See personalized case completion date estimates

Reply to requests

Manage your contact information
Filing the N-400 Form by Mail
If you would prefer to file your form via mail, go to the USCIS website. Go to the bottom of the page and find your country in the provided list. In the list next to it, you will see the mailing address for your country, and that is where you should send your letter.
Keep in mind that if you forget to sign your letter, it will be rejected.
The USCIS representative will inform you whether they need to take your biometrics, and in case they do, you will make a biometrics appointment. After you finish all the steps, the USCIS will schedule your citizenship test interview.
Can I Apply for the Citizenship Test Waiver?
If a citizenship test fee presents a financial hardship for you, you may be eligible for a fee waiver. Check out the list below to see whether you're qualified for one.
You can request a fee waiver if:
You've completed the

form

for a fee waiver

Your spouse or the head of household who lives with you are receiving a means-tested benefit

A financial hardship, such as unexpected medical bills or an emergency, prevents you from paying the filing fee

Your household income is at or below 150% of the

Federal Poverty Guidelines

at the time you file
Requesting a Fee Waiver
Follow the next steps to request your citizenship test fee waiver:
Fill out the most current version of

Form I-912

Supply all the details requested in the form

If you provide any documents in a foreign language, include the

English translation

for those as well

Sign

your fee waiver

Mail it

along with the application that you are requesting a fee waiver for
Turn to DoNotPay To Resolve Any Administrative Task!
Use DoNotPay to learn all about the citizenship test on Quizlet or to practice writing sentences for that portion of the citizenship test! With our help, you can deal with any burdensome task without breaking a sweat!
You can also learn how to pass your ASVAB test or CompTIA A+ 1001 exams with our help in no time!
Visit DoNotPay in any and see how we can easily complete the tasks like:
Fighting speeding tickets

Disputing traffic tickets