Cancel Community Utility Billing (Conservice) Fast! It's a CUB Mama Bear Can Leave Behind
Conservice—previously known as Community Utility Billing—is an expense management and utility billing company that claims to assist with family, student, military, commercial, and other housing bills.
Note that the service was called CUBills—and so was the domain—but it was renamed. There were some complaints about the service that deemed it unsatisfactory. If you wish to cancel Conservice, DoNotPay is the way!
Methods for Canceling
Cubills.com
Yourself
The best way to get in touch with Conservice is via phone or by sending an email to its customer support. Below is a table with a list of methods you can use to cancel Conservice:
| | |
| --- | --- |
| Can You Cancel Via | Yes/No |
| DoNotPay | Yes |
| Email | Yes |
| Letter | Yes |
| Phone | Yes |
| Fax | Yes |
| In Person | No |
Cancel Conservice
via Phone
If you wish to contact Conservice to cancel your subscription, you should dial 866-947-7379. According to online reviews, customer service takes about five minutes to answer your call.
If the phone queue is long or you can't bother with it, let DoNotPay do that for you.
Check out how we can help you skip the following companies' customer service phone queues:
Cancel Conservice
via Fax
You can also try sending the company a fax with your cancellation request. If you choose this method, send your fax to 435-792-3303. Remember that fax is old technology, and it is not as quick as some other options that allow for seamless cancellation, so use it as a last resort.
Cancel Conservice
via Email
You can also cancel Conservice via email. Write to service@conservice.com and explain the reason why you wish to cancel the service.
Cancel Conservice via Letter
If you wish, you can try canceling Conservice the old-fashioned way, but this method isn't optimal. Mail often gets lost, and it takes a long time to arrive. If you opt for this method despite that, you can send a letter to one of the following addresses:
| | |
| --- | --- |
| Resident Services | Corporate Headquarters |
| P.O. Box 4694 Logan, UT 84323-4696 | 750 South Gateway Drive River Heights, UT 84321 |
Cancel Conservice
With the Help of DoNotPay

DoNotPay is there to assist you in canceling all sorts of services, including this one. It's practical, fast, and easy. Follow the steps below to cancel Conservice:
Select the

Find Hidden Money

option

Enter Conservice as the service you wish to cancel

Wait for our app to cancel the service
Our website will then automatically cancel Conservice for you. When the cancellation is complete, you'll be notified via email.
Note that our app can take care of your other unwanted subscriptions too. You only need to link your email address or bank account to DoNotPay to get a list of your active subscriptions, and then you can remove the ones you don't use. Our app will mark them as inactive, helping you decide which ones you no longer want.
Our AI-powered app can assist you with paying bills in many ways. We will help you figure out how to:
Is Conservice Being Difficult? No Problem—DoNotPay Is Here To Help You Sue It
DoNotPay can help you with many legal issues, including suing companies in small claims courts. Once you , our AI-driven app can help you sue Conservice by:
Writing a demand letter

Filling out all of the required court forms

Filling your complaint against Conservice

Strengthening your case by collecting sound evidence
DoNotPay's Virtual Credit Card Stops Free Trials Before You're Charged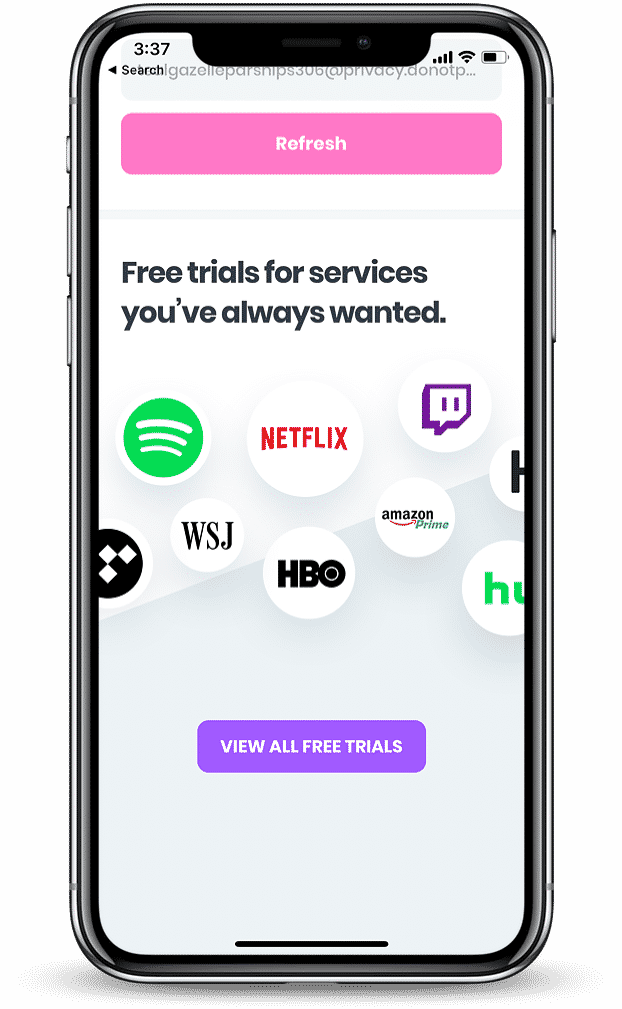 Everyone likes subscriptions and free trials for online services. There are way too many of them now, and one can forget to cancel a trial before they get charged. Since most of these services auto-renew free trials into paid subscriptions, this can happen to anyone. Did you know you can put an end to this?
If you want to start a free trial safely, you can use DoNotPay's virtual credit card! It has no funds, so the service provider won't be able to charge you once the trial is over. Once they realize that, they will unsubscribe you from the service on their own!
Check out how to get the following free trials risk-free:
Most Common Issues With Canceling Community Utility Billing
Lots of people have had difficulties canceling Conservice. On the Better Business Bureau website, you can find plenty of reviews in which users stated they had cancellation and billing issues.
People also complained about the company charging them additionally even after they canceled the service. The Conservice Yelp reviews are also bad, giving the company only one out of five stars. Most complaints focus on the apparent lack of transparency from Conservice, high bill costs, neglectful customer service, etc.
Keep Your Data Safe With DoNotPay
Do you love free trials but are reluctant to disclose your credit card details, phone number, or email address?
Our app lets you try out different subscriptions in a risk-free way!
Use DoNotPay's Burner Phone feature to sign up for services without providing your phone number! We'll make sure robocall scammers and text spammers cannot harass you!
With our virtual credit card, you can sign up for any free trial and not worry about canceling it! Since the card is not linked to your bank account, no one will be able to charge you once the trial expires. An additional perk is that the card comes with a free email address, which means no spam emails from the company.
DoNotPay Helps You Fight for Your Consumer Rights
Did you know that companies often reject first-time warranty claims?
You're probably familiar with how complicated the process of appealing parking tickets is. Trying to get a refund for an unsatisfactory purchase or a delayed flight has likely made you mad at least once.
Not anymore! DoNotPay makes all these issues go away in less than five minutes, and that is not all we can do for you!
You don't have to deal with customer service reps of any company on your own anymore—we do it all for you!
DoNotPay bypasses any bureaucratic obstacle for you—scheduling DMV appointments, delaying bill payments, getting in touch with your incarcerated loved ones, filing lawsuits in small claims courts, and claiming insurance policies.