Are you looking for loans for veterans to pay bills? Here's where to look for help
According to the 2019 Military Financial Readiness Survey, about 34% of military service members are not able to pay their bills on time. The financial struggle is even more common among veterans. It is often practically impossible for veterans without employment to cover all of their monthly expenses. It comes as no surprise that the number of those looking for financial assistance with basic needs and bills is constantly rising. 
If you, too, are among former military service members looking to find out more about loans for veterans to pay bills and other forms of financial help, DoNotPay is at your service. Not only can we tell you more about different programs to help veterans pay bills, but our app can, in fact, help you reduce the costs.
DoNotPay is here to help veterans pay bills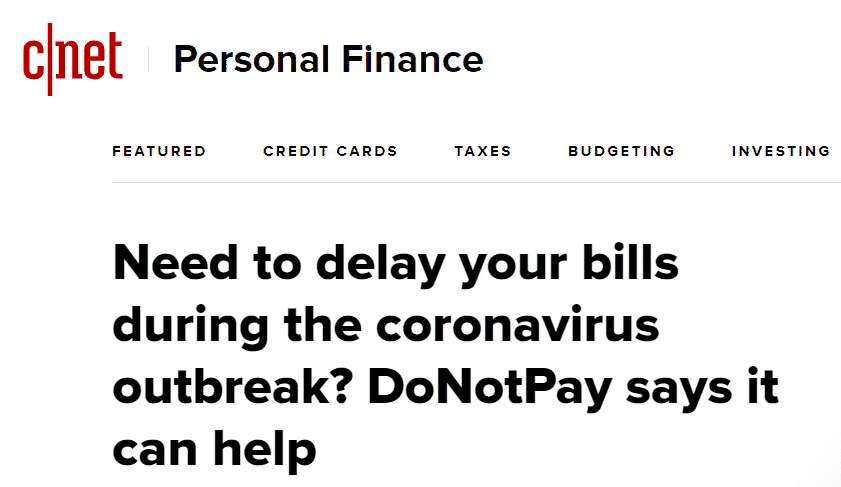 If you're struggling with your monthly expenses, there's no need to despair just yet—DoNotPay provides assistance for veterans with bills. Whether you have problems with too expensive medical bills, monthly utility expenses, or something else, we've got you covered. It's just up to you to do the following:
Create an account and log in via a

web browser

Tell us what bills you need help with (e.g., electricity bills, water bills, medical bills, etc.)  

Explain your situation, so we understand what kind of help you need

Provide your personal information (name, email, and address)
After these four simple steps, all you need to do is relax and wait for DoNotPay to confirm that the process has been completed. It usually takes up to two days to get the job done.
Check if you qualify for loans for veterans to pay bills 
Since it is, unfortunately, rather common for veterans to face financial hardship, there are different veteran-focused personal loans to choose from if this is the type of help you go for. These loans are flexible when it comes to the way you use funds. In case you decide to go for a personal loan, the good news is that you can find many reputable lenders, such as USAA and Navy Federal Credit Union.
Other commonly chosen options include Veteran Affairs (VA) loans, but these are usually better if you need the money for something more specific, such as a house purchase. 
Those looking for ways to consolidate debt can apply for the Military Debt Consolidation Loan (MDCL). If you have a VA loan, you immediately qualify for an MDCL.
How to get a personal loan from USAA
To start with, a good thing with USAA is that there are no application fees. The application process, too, is quite easy. You just need to log in, fill out an online application form, and wait to see if your request is approved. You won't have to wait for too long to receive the funds if approved. You'll be able to get the money in up to three business days after the approval. They usually let you know if you're approved within one business day. 
How to get a personal loan from Navy Federal Credit Union
Navy Federal Credit Union is among the top five VA lenders, so many veterans opt for this credit union. Keep in mind, though, that this is an excellent option if you need the money for a specific purchase. One of the benefits is that they offer low rates, especially for long-term loans. To apply for a loan, you can log in and provide the information required in the application form, or contact customer support at 1-888-842-6328.
Is it advisable to apply for a loan to pay off your bills?
Even though you have a variety of loan options as a veteran, this is never a good choice. Yes, a loan would solve your problem with the piled-up bills immediately, but it would also cause you some trouble in the long run. Paying off a loan will be much more difficult than paying accumulated bills. Make sure you try other solutions first. You should consider loans only when there's nothing else to try. If it comes to that, at least turn to a reputable lender.
Other solutions for veterans to pay their bills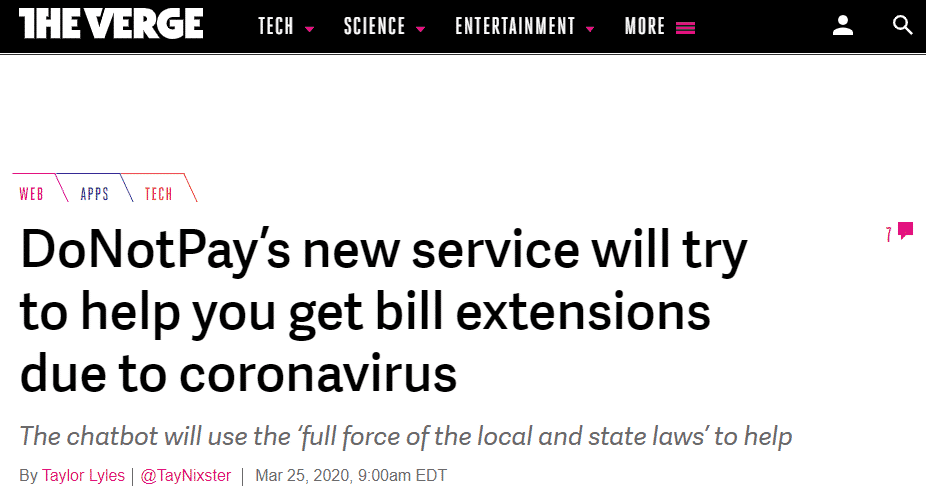 Veterans who don't have enough to cover their monthly expenses have several options for negotiation. When your budget no longer allows you to pay the bills regularly, and you're in dire need of help, it might be time to consider some of the following solutions:
Apply for a military discount for veterans

Apply for a special payment plan for veterans

Look for organizations that help veterans pay bills
Apply for a military discount for veterans
Veterans are often eligible for a variety of discounts. For instance, if you're struggling with electricity bills, you'll be happy to hear that there are many electricity providers who offer special military discounts for active military members and veterans, as well as military-dependent spouses. Many cell phone providers, too, have discount schemes suitable for veterans. Regardless of the service that you want to get a discount on, expect the provider in question to require some documents that show your military affiliation. 
Apply for a special payment plan for veterans
Another convenient option to make paying those accumulated bills easier is to apply for a payment plan. That way, you can divide the total amount you owe into several installments and pay one at a time. For instance, if you can't pay your copay debt, the Department of Veteran Affairs allows you to apply for a repayment plan. You will need to pay off the full amount in a reasonable time, usually within three years.
Look for organizations that help veterans pay bills
If you don't qualify for any of the previously mentioned, or you'd just rather try something else, another option worth considering is applying for free grants for veterans. Here are some of the many programs you can apply for:
There are also many organizations that help veterans with bills, so you could ask for help there. Among many non-profit humanitarian organizations out there, some of the best options to take into consideration include the following:
American Red Cross

The American Legion

Operation Family Fund

Disabled American Veterans (DAV)
American Red Cross
American Red Cross offers reliable financial assistance and supports military families during emergencies and deployments. They also offer referrals to counseling services. When it comes to financial assistance, veterans can ask for help with emergency travel, assistance to avoid privation, the burial of a loved one, etc. American Red Cross also covers emergency needs for food, shelter, and clothing.
The American Legion
The American Legion can provide cash grants to help families with utilities, healthcare expenses, as well as food and housing costs. Their Temporary Financial Assistance program is primarily designed to help families with minor children. To be eligible for the grant, a child must be the biological child, a stepchild, or in legal custody of a military veteran. The applicant must not be older than 17 or 20 if physically handicapped.
Operation Family Fund
This organization provides help for veterans who were disabled while serving in Operation Enduring Freedom. Not only do they offer financial help for medical bills for veterans, but they can also help with utilities, food, and rent. Operation Family Fund provides help for veterans and their family members. 
Disabled American Veterans (DAV)
As the name itself suggests, this organization helps veterans who've been disabled during their military service. Veterans and their families can turn to this organization for lifetime support. DAV also helps those looking for employment by connecting them with potential employers and hosting job fairs. 
What about using your credit card for paying bills?
Many people use their credit cards to pay bills. It still doesn't mean that this is the best idea for you, too. For veterans looking for help with utility bills (and any other bill for that matter), credit cards are not the happiest solution. The problem is that you can seriously damage your credit score if you use the credit card too often, or if you use it for huge bills. It is alright to use it if it's an emergency, but you shouldn't switch to this form of payment entirely. 
Most common errors to be on the lookout for
If you believe that your bills are too expensive and that you couldn't have used that much water or electricity, for instance, your first stop should be error checking. You should never just pay the bills blindly without checking for errors first. 
It might happen that your bill is so suspiciously high because it's not even yours. That's why you should first check that the name and the address are correct. It is also important that you take a closer look at the items listed, as duplicate items are among the most common errors. They could also charge you for a service you've never received. 
You should also know more about some of the errors specific to utility bills. Here are a couple of examples to help you the next time you're checking your billing statement:
Common errors on utility bills

 

Explanation 

Classification 

There are three main categories: residential, commercial, and industrial. Users belonging to each of these are charged at a different rate. If you feel dizzy looking at the amount due, don't forget to check whether you're being charged at the correct rate, according to your category. 

Utility rate option

Utility providers offer a wide range of rate options, such as small, medium, and large, demand control options, and many others. Read your bill carefully to be sure you're being charged at your chosen rate.

Meter reading 

If you're relying on estimated meter readings instead of providing meter readings at the end of each billing cycle, always be on the lookout for errors. To avoid these in the future, you might want to consider switching to the smart metering system.

Billing dates 

It never hurts to check the dates. If there is a gap or an overlap, it means that there is some kind of a mistake worth further "investigation." Another possibility is that the billing period is too long (40 days or more). Read through the dates carefully, as these mistakes can otherwise easily go unnoticed.
Let DoNotPay ask for an extension date on your behalf

When the due date for paying your bill is getting closer, and you still don't have enough to pay the amount you owe, you should consider asking for an extension date. Asking for an extension is common practice, and most service providers will allow it when you have a valid reason to support your request. It can be done in several ways:
Contact your service provider's customer support

Go there in person

Send a letter asking for an extension
If you decide to call customer support, there's always a possibility that you'll get stuck in a long phone queue, which can take up too much of your time. Luckily, you can use our app to jump long phone queues and get in touch with customer service much faster. 
Another timesaving option to consider is letting DoNotPay write an extension letter for you. Should you decide to handle the matter this way, these are the steps to take:
Log in to your account via a

web browser

Provide a short explanation about your problem

Give us your personal information and some information about your service provider 

Let DoNotPay generate an extension letter for you and send it on your behalf
Consider asking for a waiver on late fees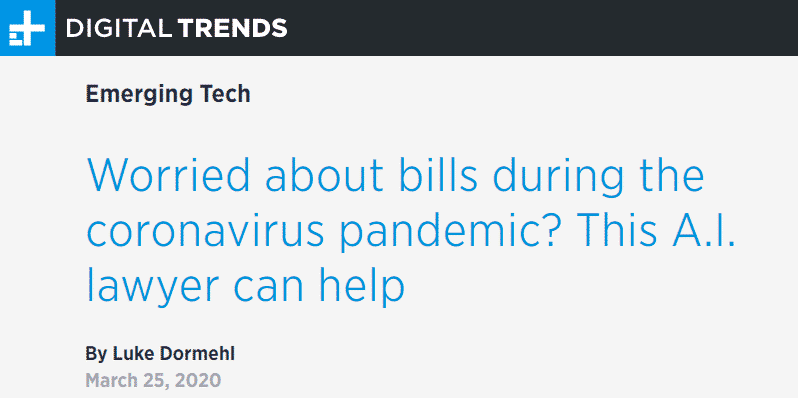 If asking for an extension doesn't work for you for any reason, here's another solution—asking for a waiver on all late fees for the unpaid bills. To do this, you can choose from the following options:
Ask for a waiver in person

Contact customer service reps

Hire a lawyer to help you out

Hire a financial advisor 

Send a waiver letter
While professional help is always a good option, the problem is that lawyers and financial advisors are usually quite expensive. You're already struggling with your bills, so you don't need any additional costs, right? That's why the best idea is to let DoNotPay take care of this for you. Our app can generate a waiver letter for you and send it to your service provider on your behalf. Your part of the job is quite simple. We only need you to give us the information necessary to include in the waiver letter. When you do that, all the rest will be on us. 
What can happen if you don't pay your bills?
In case you don't pay the bills, there will be some consequences. What kind of consequences exactly depends on the type of bill you haven't paid. Here are some of the most common bills and what happens if you leave them unpaid:
Common bills

Consequences for not paying them

Utility 

If you don't pay your water bill, they won't disconnect you.

If you're late with your electricity and gas bill, they will probably disconnect you.

Cable and internet

Cable providers typically first charge a late fee.

If you still don't pay the bill, they suspend the service.

They finally report the debt to credit bureaus, which can eventually hurt your credit score.

Phone 

Phone service providers will probably just suspend the service until you settle the debt.

Medical

The hospital where you were admitted can take you to court for unsettled debt.
In any case, your providers can eventually hire a collection agency to take over. If your service provider lets debt collectors take over, you should be prepared for them. Here are some things to keep in mind so that you deal with a collection agency properly:
Record everything regarding your debt progress

Know how collection agencies work and what they are allowed to do 

Offer to pay a part of the full amount 
Record everything regarding your debt progress
To avoid potential misunderstandings or, even worse, collectors' attempt to wrong you, you should have a paper trail as proof of your debt progress. Keep all your previous bills, so you can show what has already been paid and how much you owe. When you have a record of everything, there's no way a collection agency can ask for more money than you actually owe.
Know how collection agencies work and what they are allowed to do
If you know your service provider is leaving it to a debt collection agency to handle your unpaid bills, you should know who you're dealing with, right? Take some time to learn more about collection agencies and what they are allowed to do in your particular situation. 
For instance, a debt collector cannot take you to court without your water supplier's authorization. In case you have an unpaid phone bill, a collection agency might be able to take you to small claims court.
Do some research to learn some specifics about the way collection agencies work depending on the bills you're struggling with and your service provider.
Offer to pay a part of the full amount 
If you are able to pay some portion of the full amount, talk to the assigned collection agency about it. Some debt collectors are willing to accept an offer to pay off a part of the debt for a start. Who knows—you might be lucky enough to work with such a collection agency, so do not hesitate to make a counteroffer. Even if they don't accept it, at least you know you've tried, right?
Rely on DoNotPay in many other potentially problematic situations
Your robot lawyer is here to save you from many other bureaucratic issues and help you get the justice you deserve. Here are some other examples of when you can use our app:
Dispute traffic tickets

Fight speeding tickets