Contacting Lufthansa Customer Service Made Easy
If you need to contact Lufthansa customer service, call 516-296-9650. Contacting Lufthansa customer service is much easier with the help of DoNotPay, the app that removes the aggravation of waiting on hold to resolve your issue. DoNotPay dials Lufthansa customer service for you, skips the complicated phone tree, and notifies you as soon as a live rep is on the line to assist you. DoNotPay makes this service through your web browser, anytime and anywhere. Use DoNotPay now and get a hold of Lufthansa's customer service with no waiting.

Lufthansa numbers for contacting support
Learn how to skip the phone queue for ANY company in 45 seconds:
Most customers prefer contacting Lufthansa customer support by phone so that they can get someone to help them immediately. It's more gratifying than waiting for days until someone responds to an email or a request made through social media channels. However, when you call, it's typical to get put on hold for an unreasonable length of time.
Lufthansa's website offers a variety of numbers to contact customer support, depending on your location. The primary contact number for customers within the United States is 516-296-9650. There is a separate number for the hearing impaired, which is 1-866- 846-4283. Be aware of the fact that you will probably have to navigate a phone tree and wait on hold for a long time when you call these numbers. You can skip all that by using DoNotPay.
If you're outside the US, check Lufthansa's website and select which country or region you're calling from. From there, you'll be able to find the number and working hours of the support team for your location.
You can contact Lufthansa through any of these numbers:
Main number
Toll-free number

516-296-9650

+1 800- 645 38 80

+1 866- 846 42 83 for the hearing impaired/TTY
Skip the long queues and get your problems resolved with no wait. Access DoNotPay through any .

How can I email Lufthansa customer support?
If you prefer emailing Lufthansa, you can send an email to them at customer.relations@lufthansa.com. Once you've sent them an email, you'll either be given a reference number or a feedback ID, and someone will respond to your query soon. Unlike contacting by phone, you could end up wait for days until someone gets back to you. Make sure to keep your reference number so that you can follow up on your query.
Here are the most useful contact details for Lufthansa support:
Lufthansa is Germany's flag carrier and largest airline. The company has grown to become one of the world's leading airlines. As such, their customer support teams can often be hard to reach due to a high volume of inquiries.
You can try navigating to the bottom of any page on Lufthansa's website and selecting the Customer Service option. From there, you can select any of the following:
If you email, you're not guaranteed to receive a speedy response. If you require immediate assistance, calling Lufthansa's main contact number is the best option. By using DoNotPay, you can get a customer service rep on the line without waiting in a long phone queue.
Skip the wait and save your valuable time. Access DoNotPay through any .
How can I solve my problem with Lufthansa right away?

If you don't want to call or email Lufthansa, you can check out the Help & Contact portion of the Lufthansa website. From there, you can access the frequently asked questions for the following options. Just follow this guide:
Go to the homepage of the Lufthansa

website

and navigate your way to the bottom of the page.

You'll find an option that says "customer services," click it. You'll see a drop-down menu. On that menu, select

Help & Contact

.

On the

Help & Contact

page, you can select among the following categories:

Select the category that covers your issue. You will be redirected to a page that lists the relevant frequently asked questions.

If your problem isn't addressed under any of these categories, you can seek further assistance by calling their main number, 516-296-9650,

or sending an email to

customer.relations@lufthansa.com

.
You can also visit the Lufthansa Customer Relations USA website. The page provides a guide on booking your ticket with Lufthansa, and a list of ways to reach them. It also provides info on:
Ticket refunds

Tickets booked from travel agents: contact the agent, as they are responsible for processing your return.

Tickets booked through Lufthansa directly: generally, tickets are refundable. You can submit a refund request, together with the proper documentation, to the following address:

Lufthansa Airlines

Attention: Ticketing Refunds

1640 Hempstead Turnpike, East Meadow, NY 11554

Denied boarding: you can submit a letter to:

Lufthansa Airlines

Attention: DBC department

1640 Hempstead Turnpike, East Meadow, NY 11554

How to contact Lufthansa by registered mail: use the address below to contact Lufthansa by mail:
Lufthansa Customer Relations
640 Hempstead Turnpike, East Meadow, NY 11554
Include the following information:
Flight number and dates of travel

passenger ticket receipts and boarding passes

Reimbursement requests for baggage related issues must include the airport reference number and original receipts.
Another option is to post your problem on Lufthansa's social media profiles. Making it public might compel them to act quickly.
Lufthansa's corporate addresses

Lufthansa is Germany's world-leading airline.
Headquarters:
Von-Gablenz-Straße 2-6
50679 Köln, Germany
Customer Relations in the USA
1640 Hempstead Turnpike East Meadow, New York 11554 Fax: (516) 296-9838
Lufthansa has several offices around the globe. Check their website to find one for your country. If you plan on sending a message to their corporate address, be specific with your concerns or requests. If you are in the USA and you opt to sue Lufthansa in small claims court, you will need to send a demand letter to the address above.
Lufthansa's executive team
Primary contact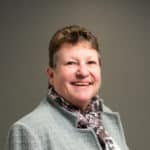 Sharon Murphy
Senior Customer Relations Manager, The Americas
1640 Hempstead Turnpike, East Meadow, NY 11554
Secondary contact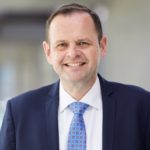 Frank Naeve
Vice President of The Americas
1640 Hempstead Turnpike, East Meadow, NY 11554
Frank.Naeve@dlh.de
Chief executive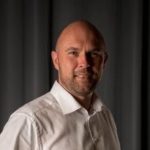 Carsten Spohr
CEO
Von-Gablenz-Straße 2-6, 50679 Köln, Germany
carsten.spohr@dlh.de
Lufthansa is a leading airline that thrives on offering great customer experience. However, they serve a massive number of customers, so it might take a while before they respond to your message.
Before contacting the executives, try to resolve your issues with a customer service rep over the phone. With DoNotPay, you won't have to wait in a long phone queue for a representative to assist you. The app will dial Lufthansa's number for you and let you know once a customer service rep answers. Access DoNotPay through any .
Can I sue Lufthansa in small claims court if I feel I've been wronged?
If Lufthansa refuses to help you or issue you a refund, you can probably sue them in small claims court. DoNotPay can help you with the process. Learn all about it here, but these are the basic steps:
DoNotPay will generate a

demand letter

to send to Lufthansa before you officially sue them.

If you don't get a response, you can then

fill out the court forms

. DoNotPay will help you here too!

Then, you can officially

file your case

. DoNotPay will guide you through the process.

You will then

serve Lufthansa

—announce to them that you are suing them.

Show up in court

! DoNotPay will provide a script that you can use to present your case against Lufthansa.
If you want to take Lufthansa to small claims court, make it easy with the DoNotPay web app available in any .
What are the top reasons people reach out to Lufthansa's support?
Refusing to grant refunds:

a lot of customers have complained about slow refund procedures.

Adjusting flight details

: It's a hassle for people to change their flight after they've booked their ticket, so they call support for help.

Poor service:

customers leave negative feedback based on their experiences dealing with Lufthansa and its employees.

Misleading promos:

some customers purchase tickets based on a promotion. Problems often arise when a middleman is involved.

Lufthansa refuses to honor a protection plan or insurance policy:

for example, not honoring customer refunds.

Failing to receive ticket confirmation or an itinerary:

customers complain about not receiving confirmation after they have booked their ticket, often due to technical problems.
Leave a comment below, another reader here might be able to help you
If you still have other concerns or questions, drop a comment below. Someone might be able to offer you useful advice. They may have experienced the same issue and can help you solve it quickly. By posting below, you could also end up helping others who come across the same problem.
Other services that DoNotPay offers
DoNotPay can do much more than getting a customer support representative on the line with no wait. The app can help you with the following:
DoNotPay can help you skip the phone queue at 10,000+ companies
Have you been having issues with other companies too? DoNotPay will help you get in touch with practically every major company out there, no matter what field it is in. The list is exhaustive and ever-expanding. Below is a list of articles on how to use DoNotPay to contact a few leading companies. Even if a company isn't on our list or we haven't yet published an article about it, chances are that DoNotPay can help you get in touch with them now without waiting on hold.
Access DoNotPay through any .