Need help with utility bills for people with disabilities? DoNotPay has the answers!
Studies show that there is a whopping 41.1% employment difference between Americans with disabilities and Americans without disabilities. In terms of income, disabled U.S. citizens earn 47.7% less than their non-disabled counterparts each year!
Apart from the obvious physical challenges that disabled people face every day, they are met with equally pressing financial difficulties, especially when it comes to paying costly utility bills.
Fortunately, there are many great ways for disabled people to get financial assistance through various government grants and charities.
DoNotPay can assist you with utility bills

We know how much pressure utility bills can put on you. From the looks of it, they will not get cheaper anytime soon. That is why it is important to discover other ways of relieving bill-related stress and start leading a more easy-going existence. DoNotPay can assist you with this venture. Our app is incredibly easy to use, and in just a few clicks, you can get access to our wide range of free services. To get our help, you have to:
Access DoNotPay through a

Click on the Corona Relief option

Let us know what type of service you need from us

Provide us with the necessary personal information
Personal info we will ask you for is most commonly:
Your full name

Your email address

Reasons for your inability to pay utility bills

Your residential address
Using our app to sort out various issues comes with a plethora of benefits. Saving time is probably the biggest one. With DoNotPay, waiting in queues will become a thing of the past, as will writing exhausting demand letters. Our mission is to make your life easier. Let us do the hard work for you!
Get a waiver on late fees with DoNotPay

In times of great financial hardship, getting a waiver on some late fees is just what the doctor ordered. Most utility service providers offer all kinds of extension dates and repayment plans to struggling individuals and families. Do not shy away from contacting your provider and negotiating a waiver on your late fees if that is what you need.
To get a waiver on late fees, you would typically have to:
Visit your provider in-person

Contact your provider over the phone

Send a waiver request letter to your provider

Consult with a consumer rights advisor
Settling for the first two options can be a bit challenging since they involve a good amount of waiting in queues. Though DoNotPay can help you jump over phone queues and reach the customer service within seconds, the most efficient way to get a waiver is to send your provider a letter.
DoNotPay takes pride in devising the world's first robot lawyer that can help you write a waiver request letter in minutes, and secure you the most favorable outcome. You will have to provide us with some basic personal information that we will include in the letter, alongside the reasons for your inability to cover your overdue balance. We will make sure that your difficult financial situation transpires in the letter!
We cannot say how long it will take for your provider to respond, but, on our side, everything will be done in less than 48 hours!
Programs that offer financial assistance to disabled people
When hard times come knocking on your door, know that there are many governments and non-profit programs that you can turn to as a safety net. These programs address all kinds of problems you could be facing, from housing, healthcare costs, all the way to utility bills. These are the programs you should be on the lookout for:
| | |
| --- | --- |
| Type of program | Program overview |
| Direct financial assistance | If you are involved in the Supplemental Security Income disability program, you can get access to direct financial assistance by calling 1-800-772-1213. These programs are funded by the government and the Social Security Administration. You can use these grants to cover all kinds of expenses, including utility bills. Note that some restrictions are in place, as you will have to show proof of your disability, and meet some medical criteria. |
| Veteran disability compensation | Veteran disability compensation is offered to people who have served our country. The point of this financial aid program is to give back to those who have become disabled during their time of duty, or whose disability has been made worse during military service. What is incredible about this program is that the Social Security Administration will speed up the review and approval process for those who are classified as 100% permanent and total (or P&T). In case you fall into this category, know that you will gain access to the program's benefits and cash assistance fairly quickly. |
| Heating or cooling bill assistance | One way to cover your heating and cooling bills is through the Low Income Energy Assistance Program. Applicants with disabilities are given priority when it comes to these grants, which are administered on both the state and local levels. Also, lots of community action agencies provide LIHEAP, which is good to know, as these agencies get to apply for the Heating or cooling bill assistance first. |
| Government cash grants | Many federal and state agencies offer cash grants to people with disabilities. To apply for these programs, you will need to show proof of disability, household income, and your needs. Typically, these grants can be used to cover all sorts of expenses, from utility bills all the way to travel expenses and educational services. The only problem with these programs is that you will have to wait a long time before your application gets approved. Lots of low-income families struggle during this waiting period, trying to figure out their living expenses. |
| Short term or temporary disability benefits | The Social Security Agency and the government do not provide these types of benefits. The best sources of information on these short-term or temporary benefits are your State Workers' Compensation Board and the U.S. Department of Labor's Office. Various employers offer this type of support for people who were injured on the job or have developed occupational diseases. These benefits include wage replacement, medical treatment, rehabilitation, and many other types of support to workers and their families. |
| Low-interest loans | While waiting for the Social Security Agency to approve your application, you can get a low-interest loan to pay off your utility bills. Various non-profit, government and private organizations offer these types of emergency loans. If you are already receiving monthly disability benefits, these loans can be the perfect financial fix that will help you fill in the gap between two payments. It is important to highlight that if you are able to make ends meet with the disability benefits you are receiving, there is no need to burden yourself with loan repayments further, no matter how low the interest rates may be. |
Get financial help while waiting on disability payments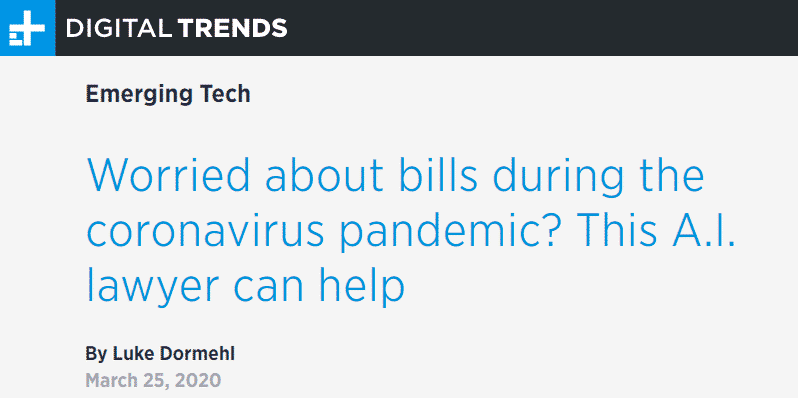 The Social Security Agency can take more than six months to review and approve your application for disability benefits. During this time, low-income households often struggle to make ends meet, and they are in desperate need of additional financial assistance for covering living expenses, including utility bills. Here are some of the best ways to get short-term assistance while waiting on your disability payment:
Type of assistance
Overview

Local churches and other religion-based organizations

Though they have extremely limited resources, local churches are valuable sources of short-term financial assistance in cases of emergency.

Catholic Charities

is one of the biggest faith-based organizations that offer short-term support to struggling households, regardless of their religious background.

State regulations on utility disconnections

Some states in America have put various laws and regulations into place that help people with proven medical conditions keep the lights on.

Depending on the state

, these types of protection vary significantly. Regardless, it is always good to know that you are protected from getting your utilities disconnected until you gather enough money to repay your overdue bills.

Temporary Assistance for Needy Families

TANF is another government-funded program that offers struggling households and people with disabilities financial assistance. Usually, TANF's cash grants are given for a period of time of up to sixty months. The only thing worth keeping in mind when it comes to TANF's financial aid is that you have to be enrolled in some type of training or looking for a job to be able to qualify for their help.
Negotiate your way to cheaper utility bills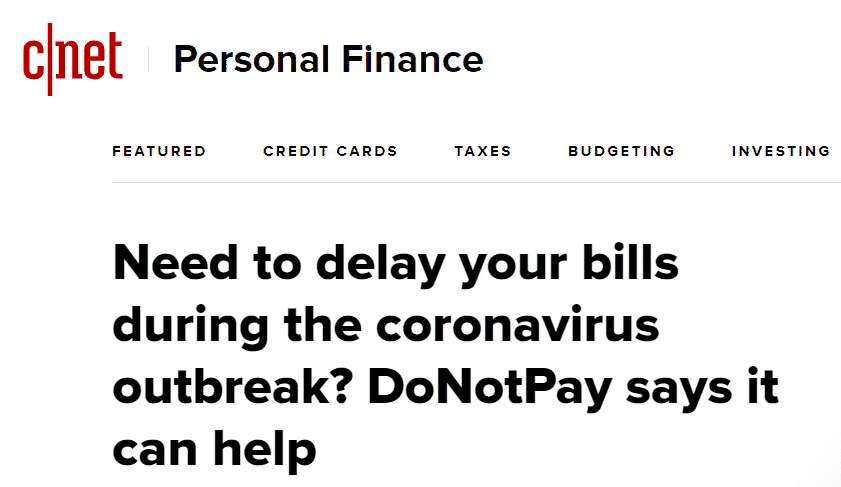 Instead of trying to figure out how to earn more money to cover all your living expenses, why not devote some attention to lowering them? You may have thought that negotiating discounts on utility bills was not possible, but luckily for all of us, it is. We recommend that you give these few steps a try to get a better deal on your utilities:
Negotiation is a state of mind

Reach out and ask for a discount

Turn down their first offer
Get in the negotiation zone
Confidence is crucial when it comes to negotiation. When you call your provider to ask for a discount on your bills, you have to be confident that you will get one. Everything in this world is negotiable, and so are your utility bills.
Calling to ask for a discount
There is no shame in asking for lower monthly installments, especially if you are in a tight financial spot. Be direct with your request, and do not beat around the bush. Make sure to explain your situation thoroughly. The worst thing that can happen is that your provider will turn your request down.
Negotiate until you get the deal you want
More often than not, your provider will offer a slight price adjustment. Do not be afraid to turn it down. Tell them something along the lines of, "I was really hoping to get it down to X." You would be surprised how often this works out to your favor.
Need an extension date on your utility bills? DoNotPay will write the request for you!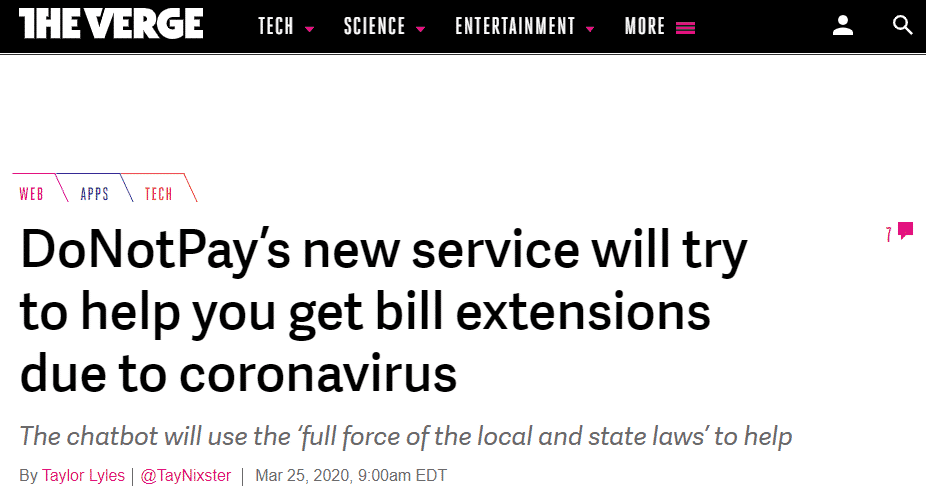 We know how much pressure a simple extension date can alleviate. If that is what you need at the moment, do not be embarrassed to ask for it. Utility service providers are open for negotiations and settlements when it comes to low-income families. You can get an extension date on late utility bills if you:
Call your provider's customer service

Visit your provider in-person

Send an extension date request letter
The most efficient way of asking for an extension date is to let DoNotPay write a letter on your behalf. This way, you will not have to waste time and energy waiting in queues.
Our robot lawyer is a master of writing professional extension letters. All you have to do is access DoNotPay through a , tell us that you need us to write an extension letter for you, and provide us with some basic personal information. After that, you are free to kick back and relax while we get the job done.
Getting a loan to pay off your utility bills
It is worth mentioning that you are eligible to apply for a personal loan even if you are receiving disability benefits. Lenders are obliged to treat you the same way as they would a non-disabled person.
In theory, this is all fine and dandy, but in practice, you will have a tough time borrowing from mainstream lenders if you are on low income and claiming disability benefits.
That is why you should first try to negotiate with your service provider to whom you owe money and agree on some sort of repayment plan, extension date, or even a waiver on late fees before applying for a loan.
In terms of loans, going for a short-term option would probably make the most sense. Here are the ones you should be looking into:
| | |
| --- | --- |
| Type of short-term loan | Overview |
| Guarantor loan | Guarantor loans require you to have a friend or family member who will step in and repay the loan on your behalf if you are unable to do it yourself. |
| Online loan | Online loans are extremely handy because you can complete your application online without having to visit the lender in-person. Best of all, the money is instantly transferred to your bank account in case of approval. |
| Payday loan | Payday loans are one of the most common short-term loans that you will have to repay fully on your next payday. |
| "Doorstep" loan | Home collection loans, or "Doorstep" loans, are a great option for people with disabilities, as the lender comes to your house and delivers the cash. Repayments are also made this way on a monthly or weekly basis. |
Personal loans are usually a better solution than credit cards as the interest rates are much lower. On average, interest rates on credit cards are from four to six percent higher than they are for personal loans.
Using a credit card for utility bills

Regardless of disabilities, many Americans turn to credit cards as a solution for overdue utility bills. Though this can be a viable option for some people, we would suggest giving other options a shot first.
Getting a credit card to pay off your debt makes sense if your credit score is excellent. This way, you can apply for a 0% introductory APR. These introductory periods typically last between twelve and twenty-one months, during which you avoid paying interest charges. If you do not manage to settle your balance within this time-frame, you will simply have to pay off the remaining balance at the regular purchase APR.
In case your credit score is not excellent, you are looking at APR's as high as 20%! The higher the APR, the higher your monthly installments will be, and you want to avoid that.
Overall, you should use a credit card to pay your overdue utility bills if you have an excellent credit score and if the owed balance is not too big. Settling for a personal loan often makes much more sense as the interest rates tend to be much lower.
DoNotPay is the ultimate time-saving assistant
Do not think for a second that helping you pay your utility bills is the only thing we have to offer. Our array of services is constantly expanding with the goal of helping you lead a less stressful existence. Here is a list of all the services you can turn to DoNotPay for:
Fighting speeding tickets

Disputing traffic tickets