Learn the California Notary Exam Questions Easily!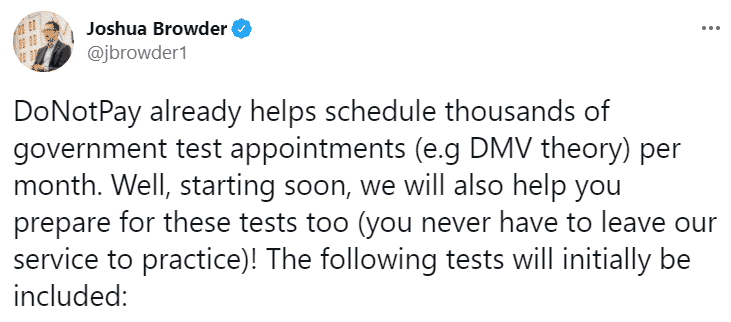 Passing a notary exam isn't required in every state, but in California, it is. The California notary exam is not an easy one either. It will take time and effort to memorize all the California notary exam questions and ultimately pass the test. You can lean on for guidance and a variety of practice tests!
The California Notary Exam Questions
The California notary exam is administered by the Cooperative Personnel Service (CPS) and is considered one of the most strict and demanding application requirements for notaries in America, with a passing score of 70%.
On your California notary exam, you will get 45 questions, and you will need to answer 33 correctly to pass. The questions are multiple-choice, and you have an hour to complete your exam.
If you fail your California notary exam, you will not be able to take it again in the same month.
Preparing for the California Notary Exam Questions
You can begin your exam preparation process with the Notary Public Handbook and use it as a guide. All the questions on your exam come from that manual, so make sure you read it from A to Z.
You can also look up the study material online and make notes, flashcards, or even a presentation. If you see that you still have room for improvement, you can take an online course and research the laws.
Think about what type of learner you are and use it to your advantage. If you are a visual learner, make a PowerPoint presentation or read through your notes several times. If you fall into the auditory type, listen to lectures online or record yourself and play the recording until you have all the questions and answers memorized.
Choose whichever method you think will help you memorize the questions.
Practice tests are your best friend when it comes to any exam! They are the easiest way to acquire and check your knowledge until you are certain that you got this in the bag!
Take DoNotPay's California Notary Practice Exam
You don't have to trouble yourself with finding practice tests and figuring out how to take them. DoNotPay has them all ready for you in one place!
Take your California notary practice exam easily by following our quick, three-step guide:
Access DoNotPay from your

Find the notary practice exam

Choose how many questions you want your test to contain (it can be 10, 20, or 30 questions)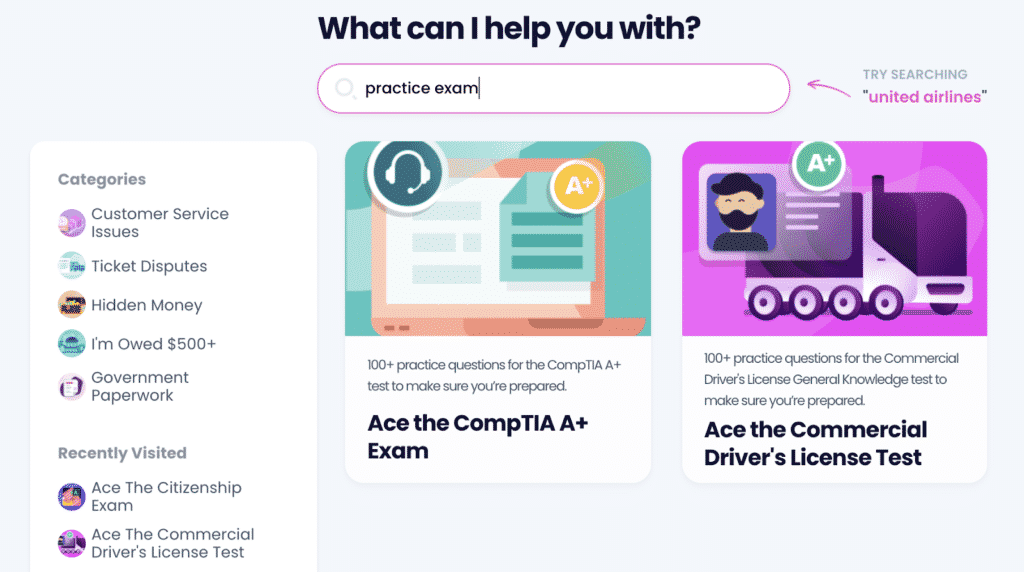 DoNotPay provides you assistance with other government tests as well!
| | |
| --- | --- |
| Driving-Related Practice Tests | Other Government Practice Tests |
| | |
That is not all! Checking your ASVAB test scores or making your DMV driving test appointment is also something we assist with!
Other than the California notary exam, you can use DoNotPay to start practicing for your:
The California Notary Exam Requirements
Every state has its own set of laws, regulations, and requirements when it comes to taking government tests. If you are interested in the requirements you will have to meet to take your California notary exam, see the list below:
You have to be 18 years of age or older (there is no maximum age set by statute) and a legal California resident

Completing a course of study approved by the Secretary of State is mandatory

Passing a written examination administered by the Secretary of State and a background check is required
How To Schedule the California Notary Exam
There are two ways to schedule your notary exam in California. Both include contacting CPR HR Consulting:
Via phone

—call them at (916) 263-3520 and say that you wish to schedule the time and date for your notary exam. The customer support will provide you with further instructions

Online

—Create an account on the CPR HR Consulting website and choose the time and date for your notary exam
How Much Is the California Notary Exam Application Fee?
If you want to know how much money you will need to set aside for your notary exam, we are happy to provide you with all the information! See the table below to find out everything about the notary exam costs:
| | |
| --- | --- |
| Forms and Services | Fee |
| New or Reappointing Commission Application | $20 |
| Exam (payable at exam site) | $20 |
| Application Processing and Exam Fee | $20 |
| Duplicate Commission | $10 |
| Name Change Application | No Fee |
| Address Change | No Fee |
| Certificate of Authorization to Produce Notary Public Seal | No Fee |
| Request for Live Scan Service | Call Live Scan site for processing fees |
| Affixing Certificate and Seal of State | $5 |
| Apostille | $20 |
| Special Handling | $6 |
DoNotPay Helps You Claim Your Money
Our virtual assistant app makes sure you get back funds that are rightfully yours.
Whether you need to claim insurance, warranties, or your property held by the state, we will help you do it in minutes.
DoNotPay can also help you initiate a chargeback on any transaction you disagree with. We can help you secure compensation from airlines, robocall and text scammers, or in case you've been a victim of a crime.
In case you are dealing with an unfair company regarding your subscription cancellation or any other matter, we can help you get your money back by suing them in small claims court.
Bypass the Administration With DoNotPay
There's no more need for extensive research, abundant paperwork, or endless phone calls with customer service reps.
DoNotPay brings the administrative nonsense to a minimum.
Book DMV appointments fast and easy, appeal your parking citations, sign up for free trials without disclosing your credit card info or phone number, or reach your loved ones in jail—all in less than five minutes.
We also generate any legal document, provide full access to public records, offer DMCA protection, and reduce your property taxes with a few clicks.