Take an Alaska DMV Practice Test To Pass Your Driving Test Seamlessly 
Boy, how freezing it can get in Alaska! And you're supposed to go to work or a supermarket on foot because you don't have a driver's license?
As you're reading this, you've probably decided to make some changes to that. You can easily pass the driving test by taking an Alaska DMV practice test. 
Start slowly by learning how to make an appointment for the driving test or ace the written test. You may also create a driving test checklist to know what to take with you to the test venue.   
We are also glad to lend a hand with plenty of government exams. You can stay in your cozy home and prepare for your Postal, Notary, U.S. Citizenship, DMV, CDL, HAZMAT, CCCAT, CompTIA, or ASVAB exam in a few clicks. You can check ASVAB test scores. 
What Do You Get With an Alaska Driving Test?
You can take an Alaska driving test to get the following:
Learner's or instruction permit

Provisional licenses

Driver's license
How To Receive an Instruction Permit in Alaska
To get a learner's or instruction permit, you need to meet the following requirements:
Pass the:

Settle a

fee

of $15
To pass the written test, you'll need to review the regulations from the Alaska driver's manual. 
The written driving test consists of 20 questions, and you need to get 16 correct to pass (80%). You have 25 minutes to complete the test. As the test can be daunting, DoNotPay can help you study with an Alaska permit practice test. 
Take our practice test to see how many traffic rules you have memorized and which ones you should go back to and check again. 
When you receive your learner's permit, you need to practice driving with an adult who's at least 21 years old and has had a license for a year. 
Get a Provisional License
You can get a provisional license if you are at least 16, have held a learner's permit for six months, and have had a good driving record.
To receive this license, you should be aware of the following requirements and restrictions:
Requirements
Restrictions 

You must: 

Apply at a DMV office 

Pass a road test

Provide:

A completed application form

Proof you've had at least 40 hours of driving practice with an adult

A completed Parental Consent Form

You can't:

Drive in the period between 1 a.m. and 5 a.m.  

Carry passengers who are under 21 year of age
Within the required 40 hours of driving, you must prove that you spent a minimum of 10 hours driving under challenging conditions, e.g., nighttime or severe weather.
The restrictions listed in the table don't apply when you're driving for employment reasons or with an adult who's at least 21 years old. The latter restriction doesn't apply to your siblings. 
Breaking a restriction will result in a $200 penalty and a 2 point violation on your driving record. 
Get an Alaska Driver's License 
To receive your first driver's license, you will have to be 18 years old. Visit a DMV office to apply for the license. Don't forget to take with you a completed application form and documents proving your name, date of birth, citizenship, address, and Social Security number. 
Here are the tests you'll need to pass before you receive your Alaska driver's license:
Written knowledge test

Vision test

Road test

Alcohol and drug awareness knowledge test
You need to pass an Alcohol and drug awareness test on renewing your driver's license when you turn 21. You can renew your license online. 
Use Our Alaska DMV Practice Test To Digest the Traffic Rules in This State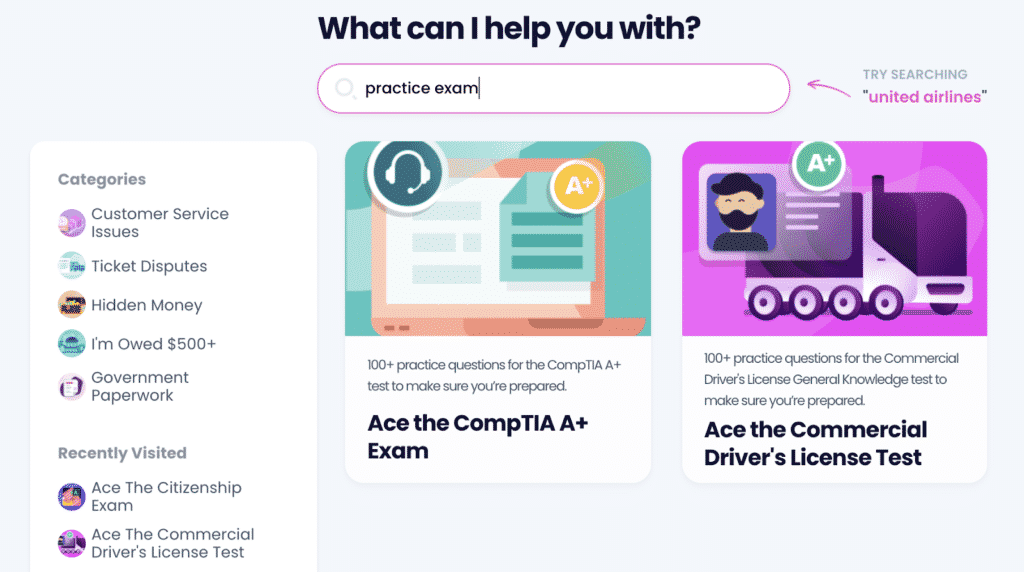 DoNotPay ensures you get the updated state-relevant practice test for numerous government tests. You can pick the exam you'd like to take, and we'll provide a helpful practice test. 
While studying the traffic regulations from the manual, use our practice test to understand the material better. You can retake each incorrectly answered question or the entire test once you get the results.
Here is how you practice:
Access DoNotPay from your

web browser

Select the practice test 

Choose the test you want to take

Specify the number of questions you'd like to cover—10, 20, or 30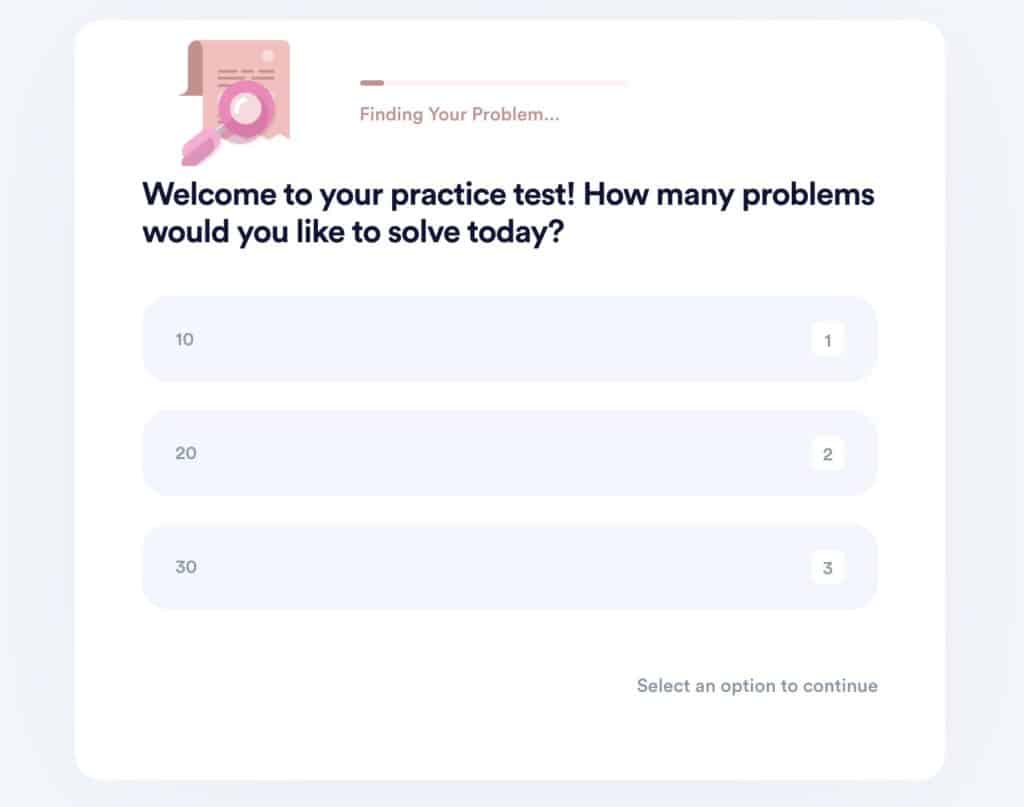 With our Alaska driver's license practice test, you'll be at ease once you take the real one in a DMV office, although you'll only have 25 minutes to complete it. 
Are you interested in seeing how the process works in other states? DoNotPay offers state-specific DMV practice tests for California, Nevada, Florida, North Carolina, Nebraska, and many more.
Are you interested in additional Alaska-related issues we can solve for you? You can check out how to get a refund from Alaska Airlines or find your lost money in this state.
DoNotPay Is Your Shortcut Through Bureaucracy
With our app, you don't have to spend hours figuring out how to request a refund, cancel a service, or book a DMV appointment. 
We take over all the hard work! Forget about waiting in a phone queue for hours in hopes of reaching a customer service rep. Our AI-powered app will call any company for you and ping you when a human appears on the other end of the line. 
DoNotPay also speeds up the process of filing insurance claims, claiming warranties, reducing property tax, and drafting various legal docs. 
Keep the Communication Lines Clear With DoNotPay
Do you know how powerful DoNotPay's virtual credit card is?
This super-smart feature can not only sign you up for no-risk free trials but can provide you with an alternative email address. You can test any service without giving out your real email, which will keep your inbox clean from spam!
If you have family or friends within the U.S. prison system, our app helps you get in touch with them quickly. 
We can also make sure you don't become a target of text and robocall scammers! Keep your phone number private and avoid this type of harassment by using our Burner Phone feature!
In case you need to fax a document, there is no need to search for the instruction manual on how to operate a fax machine. DoNotPay makes it simple to send online faxes anywhere!