Getting an AAA Refund Has Never Been Easier
The American Automobile Association (AAA), based in Heathrow, Florida, is an organization of motor clubs in the U.S. and Canada. It currently has more than 60 million members from 42 clubs.
AAA is most famous for its roadside assistance and vehicle insurance.
If you're looking to get a refund for your AAA membership and you're not sure how, we've got you covered!
Does AAA Refund
Canceled Memberships? Learn All About the AAA Refund Policy

AAA offers three types of memberships differing on the pricing and the number of benefits:
Basic

Plus

Premier
In case you want to back out of your membership, you can rely on the AAA Refund policy, which states that you are eligible for a refund regardless of the membership you have.
You can get a refund if you cancel your AAA membership within 30 days from the start or renewal date of your membership. You are also allowed to cancel a portion of your membership.
Keep in mind that entrance fees are non-refundable. AAA will deduct any discounts or services you used during the membership from your refunded amount.
Once AAA processes your refund, it will deposit money to your original payment method unless stated otherwise.
How Can I Cancel My AAA Membership?
Before you request an AAA refund, you have to officially unsubscribe from the organization's services. AAA wants you to stay, so it's no wonder it is making you jump through hoops to get your money back. First, you need to cancel your membership, and then you can claim a refund.
You may have to pay a cancellation fee of $10 based on the organization's terms of service.
Take a look at your options by checking out our article on how to cancel AAA. We can help you get a refund after your AAA membership cancellation.
Request Your AAA Membership Refund With DoNotPay

DoNotPay overcomes any obstacles AAA has placed in your path to a refund. With our AI-powered technology, you can claim a refund in just a few clicks:
Open DoNotPay in any

Scroll down and tap on

Chargeback Instantly

Select

Get Protected

Answer a few questions

Verify your personal and bank details and hit

Submit
DoNotPay sends a dispute letter to your bank immediately. You won't have to bother arguing with bank officials and justifying your reasons for disputing the AAA charge.
If you wish, we can also contact AAA for you. If the dispute escalates, this step will be invaluable for your claim since you'll be able to use it as evidence to bolster your case. This way, we'll cover all the bases and make sure you get your money back.
According to the Fair Credit Billing Act, consumers are permitted to file a chargeback claim to their banks within 60 days of the purchase. DoNotPay relies on this Act in case AAA doesn't cooperate.
We also support the chargeback claim with Visa and Mastercard codes to build your case. These codes are the four-number digits that state unequivocally what claim you have on the charge—from processing and administration errors to fraud and customer disputes.
Other Ways To Request the AAA Refund
Apart from using DoNotPay—the fastest refund-requesting tool—you could consider the alternatives below. Here are all the ways you can contact AAA and request a refund:
| | |
| --- | --- |
| Can You Request a Refund Via | Yes/No |
| DoNotPay | Yes |
| Phone | Yes |
| Email | Yes |
| Mail | No |
| Website | No |
| In Person | Yes |
Claiming Your AAA Membership Refund Over the Phone
Since AAA has offices across the U.S., it has designated call centers for each location. You need to call the right phone number for your area. Here's how to find it:
Go to AAA's

website

Enter your

ZIP/Postal code

and hit

Go

Scroll down to the very end and click on

Contact Us

Tap on

Get Help on the Phone

Go down to

Membership Services,

and you'll see a phone number

Make sure you have all the necessary information ready

Call AAA
Under Membership Services, you'll also see AAA's working hours, so call during that time.
AAA's phone lines could be clogged. But not to worry—DoNotPay can help with this, too! You can use our app to wait in your stead, and we'll notify you when we get a hold of a customer service rep. Check out how we did it for Hertz.
Requesting Your AAA Membership Refund Via Email
In case you want to send AAA an email requesting your refund, you should find the correct email address for your location.
Follow the same steps for contacting AAA on the phone. When you get to the Contact Us section, do the following:
Click on

Email

under

Write Us

—this will take you to a form

Complete the form with your personal details and your AAA membership info

Type in your message

Tap on

Submit
AAA's customer service usually answers emails in 24 to 48 hours.
Claiming Your AAA Membership Refund in Person
If you prefer dealing with AAA in person, you can visit the AAA headquarters closest to you and ask for a refund.
You don't know where the AAA offices are? We can help:
Follow

this link

Scroll down to the map

Navigate the map to find your location

Click on the pin, and you'll see AAA's full address
When you tap on the location on the map, it will take you to another page where you'll also see AAA's phone number and working hours.
Is AAA Refusing to Pay Up? Sue It in Small Claims Court With DoNotPay's Help!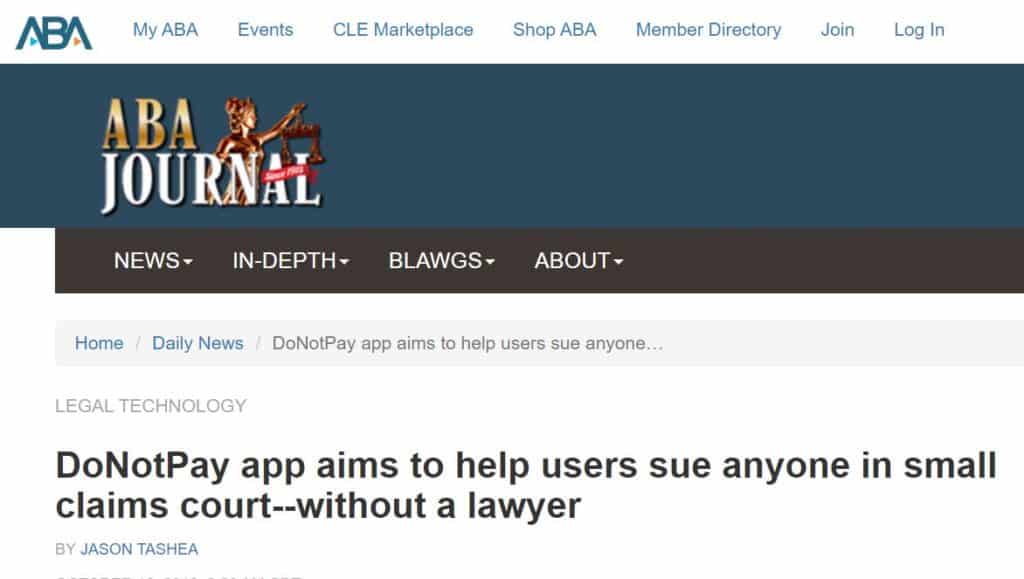 In case AAA is being uncooperative, you shouldn't take this sitting down. DoNotPay can swoop in and be your sidekick while you take AAA to small claims court!
The American Bar Association has recognized DoNotPay's potential as the first robot lawyer in the world. It presented us with the esteemed Louis M. Brown Award for Legal Access in 2020. We were praised for providing services to people from all walks of life and successfully dealing with their legal needs.
Take a look at what our services include. We can assist you in:
Drafting your demand letter

Filling out court forms and other paperwork

Serving AAA

Preparing your court statement

Getting ready for your court appearance
DoNotPay has helped people sue big and small companies alike. Should you ever need more legal assistance, check out the businesses our customers have taken to court:
We Have More Tricks Up Our Sleeve! Check Out DoNotPay's Other Services!

When it comes to refunds, AAA is not the only company we know how to handle. DoNotPay can make sure you get your money back from Amazon, StubHub, Hulu, eBay, American Airlines, and many others.
We also excel at canceling subscriptions such as Grammarly, NordVPN, Tinder, or The New York Times.
Access DoNotPay from your preferred and take the first step toward a decluttered life. With the help of DoNotPay, you can also:
Appeal your speeding tickets

Dispute your traffic tickets