Get Ubisoft Plus Free Trial With a Virtual Credit Card

Ubisoft Plus is a subscription service for video games. Available titles include Assassin's Creed, Odyssey, Far Cry 6, and much more. The service allows users access to selected games on PC or other gaming devices. This service is an attractive option for the gamer who likes to play the newest games right when they come out without having to buy them directly.
If you are not sure whether a game is what you are looking for, a  would be an excellent opportunity to save money. Find out more about what trial periods Ubisoft offers and how to get risk-free game site free trials using DoNotPay.
Does Ubisoft Plus Offer a Free Trial Period?
At this time, there is no . However, in the past, the company has offered a seven-day Uplay Plus free trial. While this offer is discontinued at this time, it may come back in the future.
How Does the Ubisoft Plus Subscription Service Work?
At this time, users have two choices for Ubisoft Plus subscription plans:
Sign up for PC access only at $14.99 per month.
Opt for multi-access that includes cloud gaming for $17.99 per month.
There are also two ways to try to get discounts or free play:
If you are a student, you may qualify for a 15% discount at the Ubisoft Store.
For the gamer who is not sure that this subscription service is right for them, the company offers the next best thing to a Ubisoft Plus free trial: free demo trials. In addition to having a few games that are free to play altogether, other games offer limited free demos after creating your account.
What Is Ubisoft Plus' Billing Policy for Renewals?
The service charges you once per month. However, it is possible for customers to see multiple charges on their accounts. The support FAQ section explains that the company does place a temporary hold on funds in some cases. It does it before the actual fee is due to ensure the availability of the funds.
Charges continue until you decide to cancel the service. Users continue to have access to the platform and its games until the end of the subscription period. It is critical to confirm your cancellation before you receive the next invoice. Once the invoice goes out, the subscription has been renewed for another month. Ubisoft Plus will process the payment with the billing data you provide, even after you decide to quit.
Avoid Automatic or Accidental Renewal With DoNotPay Virtual Credit Cards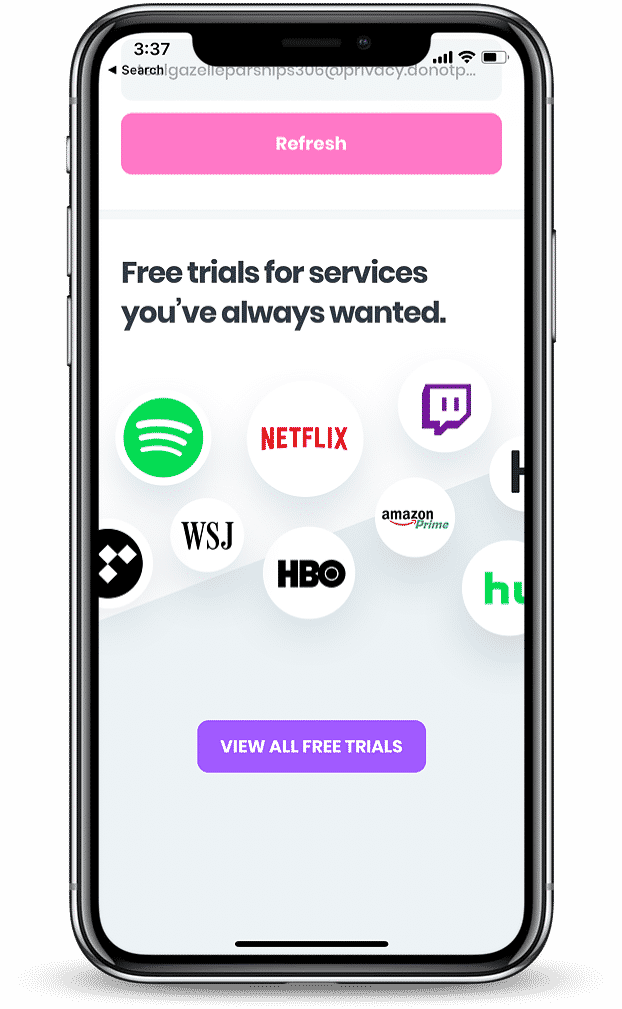 It is easy to forget to cancel the subscription. Even if you do not use it anymore, the billing will continue. Alternatively, you might have tried to cancel your subscription but got to it too late. As you might imagine, it is easier to avoid paying the fee in the first place than asking for a Uplay refund.
DoNotPay has devised a method for you to protect your billing data so that automatic renewal will not happen once you decide to pull the plug. Virtual credit cards are good ways to prevent unwanted repeated charges. DoNotPay generates a random number and credit card information that is perfectly legit for signing up for any service.
In the case of a free trial, a service cannot continue to charge you because there is no more money on the card. Therefore, the service unsubscribes you automatically. These free trial virtual credit cards also work for ongoing service commitments when you have an end date in mind.
What Are the Most Popular Alternatives to Ubisoft Plus?
See what other gaming subscriptions are out there:
Ubisoft Plus Alternative
Price
More Info
PlayStation Plus

$9.99 for 1 month
$24.99 for 3 months
$59.99 for 1 year

You receive access to rotating games, exclusive game content, cloud storage, and share play, which lets you game with others who might not own the game.
Xbox Game Pass

For console access or PC access, the cost is $9.99 per month.
If you want to have access to both, the cost is $14.99 per month.

Recurring billing on these plans is required at signup. However, there is an option to turn this choice off from the game console or via the user's Microsoft account.
Google Play Pass

$4.99 per month
$29.99 a year

In direct competition with Apple's pass which is also $4.99 per month.
More Fast DoNotPay Solutions for Ubisoft and Uplay Issues
Along with a Free Trial Credit Card, DoNotPay can solve many of your problems related to Ubisoft Plus, like:
What Else Can DoNotPay Do for You?

DoNotPay is a remarkably versatile service that protects you from a variety of charges and inconveniences. Here are just a few of the things we can help you do:
 for DoNotPay to get easy solutions to your daily problems.