Get Your Specsavers Free Contact Lens Trial With a Virtual Credit Card

Specsavers is a family-run business that partners with stores to provide optometry, audiology, and general healthcare service across Europe, Australia, New Zealand, and Canada. The company operates under Specsavers optical group and has its headquarters in La Villiaze, St. Andrew's, Guernsey, GY6 8YP.
Specsavers offers eye tests and contact lenses to which you can get a monthly subscription. Once you visit Specsavers, the optician will conduct an eye test and help you select the contact lens that will suit your needs and lifestyle. The company offers a free contact lens trial to every new contact lens user.
The Specsavers contact lens subscription might auto-renew after the free trial is over. DoNotPay helps you access the Specsavers free contact lens trial without linking your banking details and risking incurring unplanned bills.
Do Specsavers Have a Free Contact Lens Trial?
Are you looking forward to wearing contact lenses in place of spectacles? Specsavers has a free trial where you get to try out contact lenses before settling on which to purchase. Also, there is a free one-month free contact lens offer for all new Specsavers customers.
The free one-month offer is available for all Easycare subscribers. Easycare is a program by Specsavers for contact lens subscriptions. Once you visit Specsavers for the first time and enrol in the Easycare program and sign up for a minimum of three months, you will get one month of lenses for free.
Other Easycare Subscription Benefits
Free Replacement Lenses
If you lose or damage your lenses, you can get up to five pairs of daily disposables or two free reusable contact lenses per year to replace them.
Free Eye Tests
In the recommended intervals if you are not eligible for free NHS-funded eye tests.
50% Off Glasses
You have access to up to 50% off on glasses, with prices ranging from £69 and above.
Free Contact Lens Health Checks
Get free contact lens checks as needed and quarterly free delivery of contact lenses to your preferred.
Dedicated Uk Contact Centre
Get 24/7 support through call; the customer support team will always be waiting to serve you.
Manage Your Subscription Online
Easycare gives access to your Specsavers account online, where you can perform the following self-services:

Order top-ups
Track your orders
See upcoming deliveries
Skip a delivery
Change your delivery address
Change your lens amount
Skip a delivery
How Do I Get the Specsavers Free Contact Lens Trial?
To get the Specsavers free contact lens trial, you need to meet the following criteria:
Have an eye test with a Specsavers optician at standard charges. The optician will use the test results to determine which contact lenses are best for you.
Bring a copy of your current lens prescription from your optician if you have had an eye test in less than two years.
You can book an appointment for a contact lens consultation or an eye test through the website and wait for a confirmation message.
You need to subscribe to the Specsavers Easycare program to get the one-month Specsavers free contacts trial. Here is a step-by-step guide on how to subscribe to the Easycare program and access the Specsavers contact lens free trial:
Log onto the Specsavers official website
Click on offers
Select contact lenses
Pick either the free contact lens trial or the first month's free contact lenses option
Scroll down to the bottom of the page and fill in the inquiry form
Here are the details you need to provide in the inquiry form:
The store you would like your Easycare contact lens subscription
Your full name
Telephone number
Date of birth
Consent that you are applying for the one-month contact lens supply
The Specsavers support team will contact you back.
Does Specsavers Contact Lens Subscription Automatically Renew?
The Easycare contact lens subscription is also known as the debit scheme since it requires you to provide your credit or debit card details when subscribing. Your subscription will auto-renew unless you cancel before the expiry date.
There are different ways you can unsubscribe to the debit scheme and avoid auto-renewal, including:
A personal visit to your nearest Specsavers store
Online cancellation through the Specsavers website or your Easycare account
By calling the Specsavers free trial contacts
Through mail
If you are looking for an easier and time-saving way to cancel your subscription, use the DoNotPay cancel any service or subscription product.
How Much Does Specsavers Contact Lens Cost After the Trial?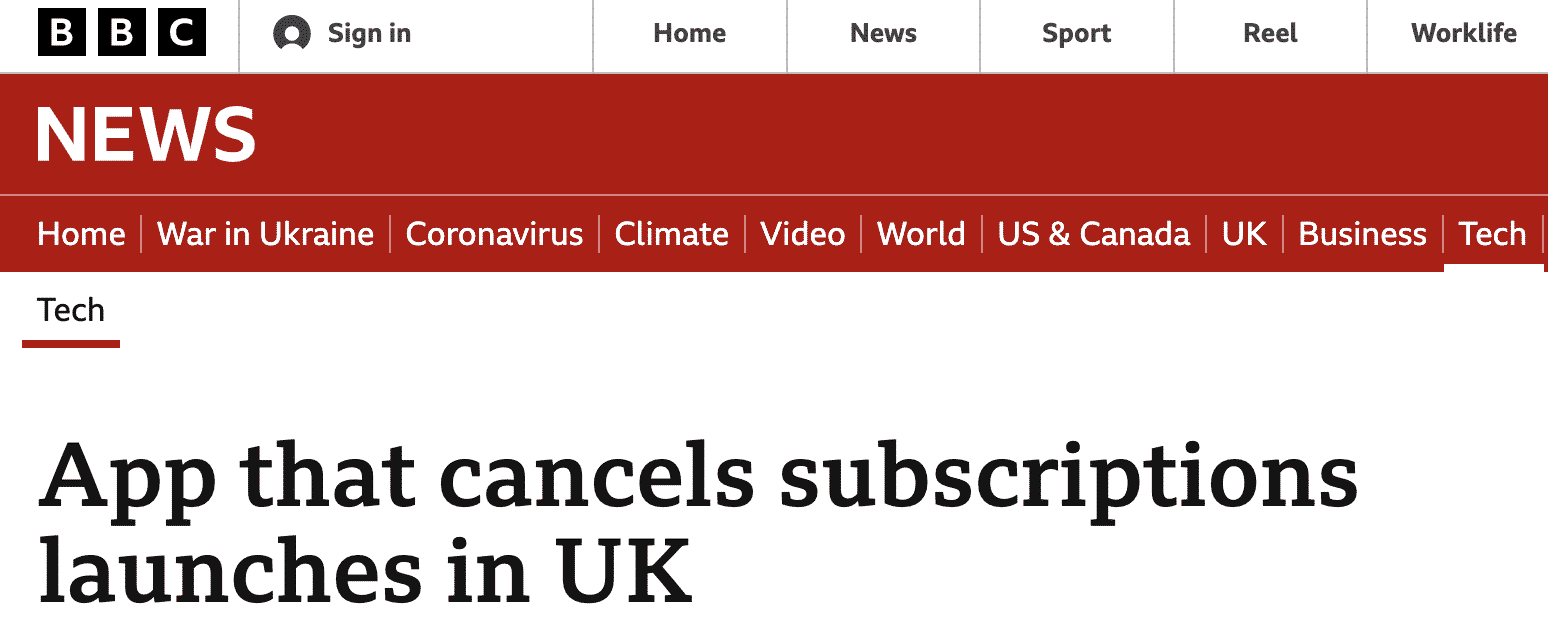 The cost of the Specsavers contact lenses varies depending on the purpose, the period of subscription, and the brand of the lens. The prices start from £7.50 a month and can go as high as £30.
Here are the various types of contact lenses you can get from Specsavers:
Monthly varifocal contact lenses
Monthly coloured contact lenses
Monthly single-vision contact lenses
Monthly contact lenses for astigmatism
Monthly toric contact lenses
You can opt to have a daily, monthly, or bi-monthly subscription.
Can DoNotPay Help Me Get Specsavers Free Trial Contact Lenses?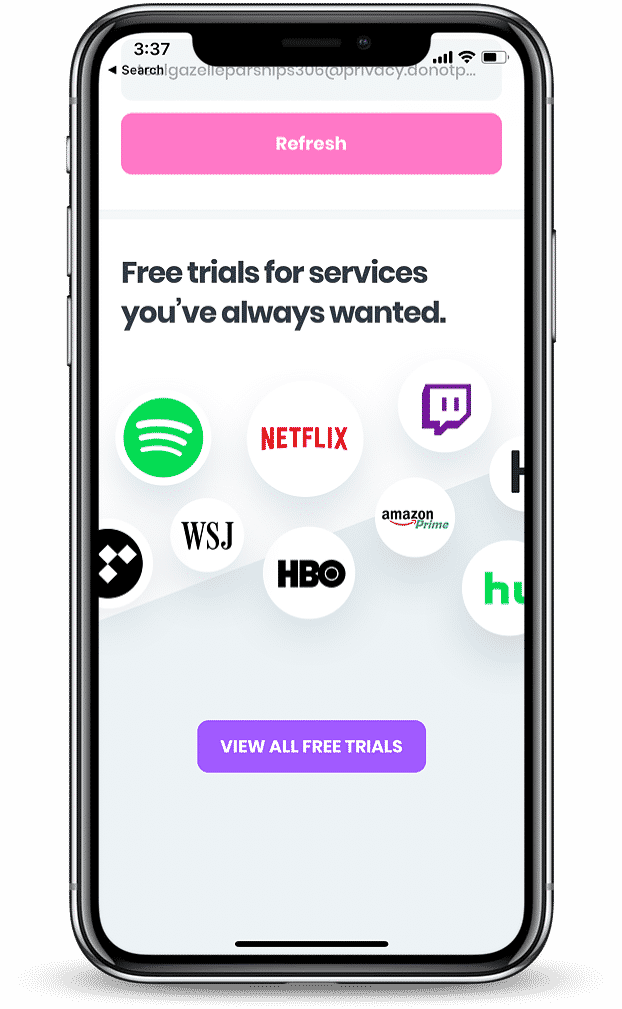 You might not want to continue using the Specsavers contact lenses after the free trial or after the first free month. To avoid incurring unplanned bills, you need to cancel your subscription in time. However, the cancellation process might be complicated, or you might miss the cancellation deadline.
DoNotPay saves you from the frustration of late subscription cancellation by providing you with a virtual credit card that you can use in place of your actual credit card. Using the virtual credit card protects you from linking your bank details, and therefore you will not incur any charges when the free trial is over.
The DoNotPay virtual credit card is easy to use, accepted on almost all platforms, and automatically cancels your subscription after your free trials.
Other platforms you can use the virtual credit card to subscribe for free trials include:
Other Services From DoNotPay

DoNotPay offers you the easiest and most convenient way to get a Specsavers free contact lens trial without using your credit card. We work across all platforms to bring you all administrative and legal solutions. Are you looking for a way to sue someone in a small claims court or deal with your parking tickets? We can help you.
Here are more services from DoNotPay:
Sign up on our website and enjoy these services and more.