How to Easily Cancel Your Specsavers Contact Lenses Subscription With DoNotPay
Specsavers Optical Group Ltd is a British multinational optical retail chain operating in the UK, Ireland, Australia, and the Nordic countries. It's been around for more than 35 years, changing people's lives through enhanced sight and hearing. Specsavers' exemplary customer service has made it into the largest privately-owned optical group in the world. This, among others, is why you prefer them for your optical solutions, including contact lenses. Operating in 10 countries and serving more than 37,000 individuals, Specsavers offers contact lens subscription packages, allowing you to save up to £140 on benefits like free health checks and free delivery.
But, there might get a time when you don't want to use the contact lenses anymore, have found a cheaper vendor somewhere else or want to upgrade to another lens type. That calls for you to unsubscribe to avoid auto payments, which isn't as easy as it may sound. And we at DoNotPay know all about the struggle. This article looks at how to easily subscription using DoNotPay.
What Is Specsavers Contact Lenses Cancellation Policy?
Specsavers' cancellation and return policy allow you to change or cancel your order. You must request the cancellation before it's been processed to receive a full refund for whatever lens subscription you had paid for.
How to Cancel Specsavers Contact Lenses Subscription on Your Own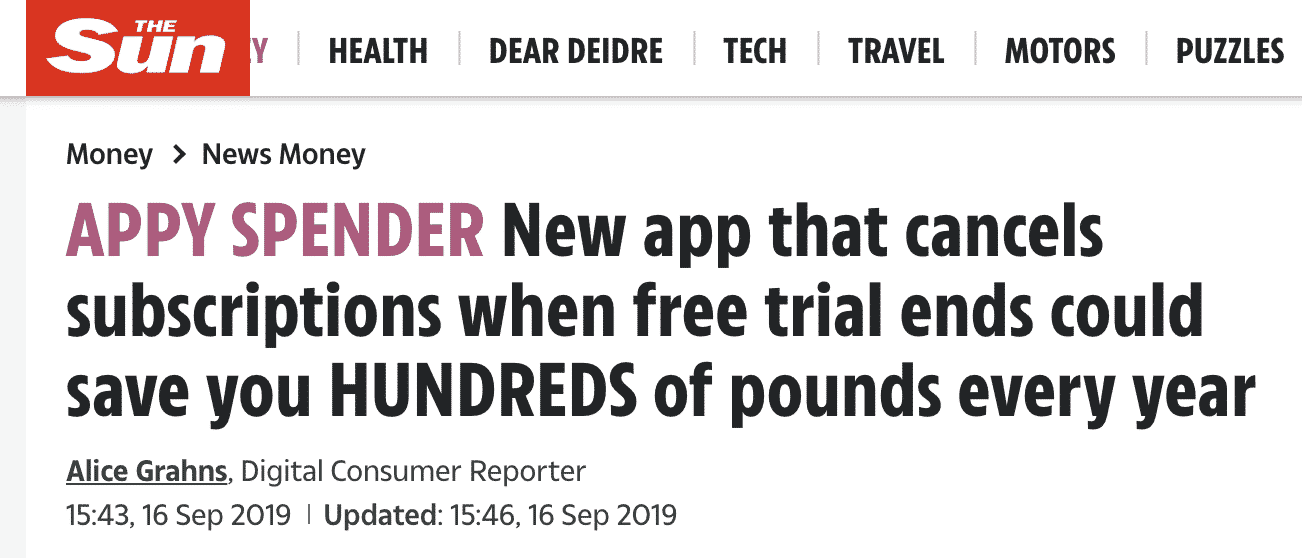 There are several ways you can cancel your Specsavers contact lenses subscription by yourself. However, it's important to note that you must:
Give Specsavers 14 days to cancel your subscription, and
Your account must be up to date.
Here's how to cancel a Specsavers contact subscription on your own:
Through a Personal Visit to Your Nearest Specsavers Store
There are Specsavers stores owned and run by local directors with the support of key specialists in Specsavers' support offices. Your local office is the first point of contact or calls if you want to get in touch with Specsavers and cancel your contact lenses subscription. You can get the details of your local store here. Use your postal code, city, town, or your current location to find your nearest local store.
Online Cancellation
You can visit Specsavers' website, visit news and information, and proceed to the customer care section.
Email Specsavers by filling out the online contact form. Remember to fill out all the sections/fields marked with an asterisk *.
In the additional information section, indicate that you'd like to cancel your contact lenses subscription.
Customer service will forward your email to your local store.
Wait for the feedback.
Remember your email must include all your personal information to get prompt help. If you aren't sure of or might have forgotten this information, including your subscription details, you can ask here or ask an expert for help.
By Mail
You can also write Specsavers a letter expressing your intention to cancel your contact lenses subscription. It's important to include all your personal and subscription details, as mentioned above. Upon receiving the letter, customer service might have to contact you to clarify and ascertain your cancellation request. Use the local store directory to find the right mailing addresses for your local store.
By Telephone
Specsavers allow customers to contact their customer service via telephone. You can call customer care and speak to one of their specialists' team members for assistance. State clearly that you are a contact lenses customer and would like to cancel your subscription. The specialist should take through the whole process. For ease of help, make sure you have all the necessary details at hand to avoid unnecessary Q&As.
Specsavers Contact Lenses Phone Number
087 210 0340 or 034 560 48816

Mon-Fri between 8 am and 5 pm

Specsavers Contact Lenses Email
Send an email
Specsavers Contact Lenses Online Store
Local Store
Do Specsavers Charge Any Cancellation Fees?
Specsavers' contact lenses cancellation policy isn't explicit about any cancellation charges. All you have to do is notify them and wait for 14 days for your subscription to be cancelled.
DoNotPay Can Easily Cancel Your Specsavers' Contact Lenses Subscription
Cancelling a Specsavers' contact lenses by yourself works. However, the process can be long and tedious. From having to deal with long waits during calls and unresponsiveness to having to visit local stores physically and waiting for customer service to reply to the mail, having your subscription cancelled can be frustrating. But, there's no need to worry. We understand this pain. Here's how to with DoNotPay in 3 simple steps:
Log in to DoNotPay and search for the Manage Subscriptions product.

Provide the name of the subscription service you want to cancel.

Provide your account details such as email address and username.
That's all you need to do. DoNotPay will work on cancelling your insurance and notify you once it's been cancelled.
What Other Subscriptions Can DoNotPay Help Me Cancel?
Here's a list of other subscriptions DoNotPay can help you cancel:
What Else Can DoNotPay Do?
Apart from helping you cancel subscriptions, DoNotPay can also help you with:
Please don't hesitate to sign up today and enjoy the amazing DoNotPay world.