Get Smol Free Trial Risk-Free Without Giving Your Credit Card Info

Smol is a brand of eco-friendly cleaning products that deliver products straight to your door. With a focus on sustainability and effectiveness, Smol's products work for cleaning floors, windows, countertops, dishes, clothes, and even your hands.
As good as this sounds, however, you're probably worried about paying a lot only to find you're not fully satisfied with what they have to offer. Have no fear, however, since getting you a risk-free Smol free trial is exactly what DoNotPay is here to do.
Does Smol Offer a Free Trial?
Smol offers new users a free trial on select products. These include samples of their laundry pods and their dish detergent.
How Can I Get a Smol Free Trial?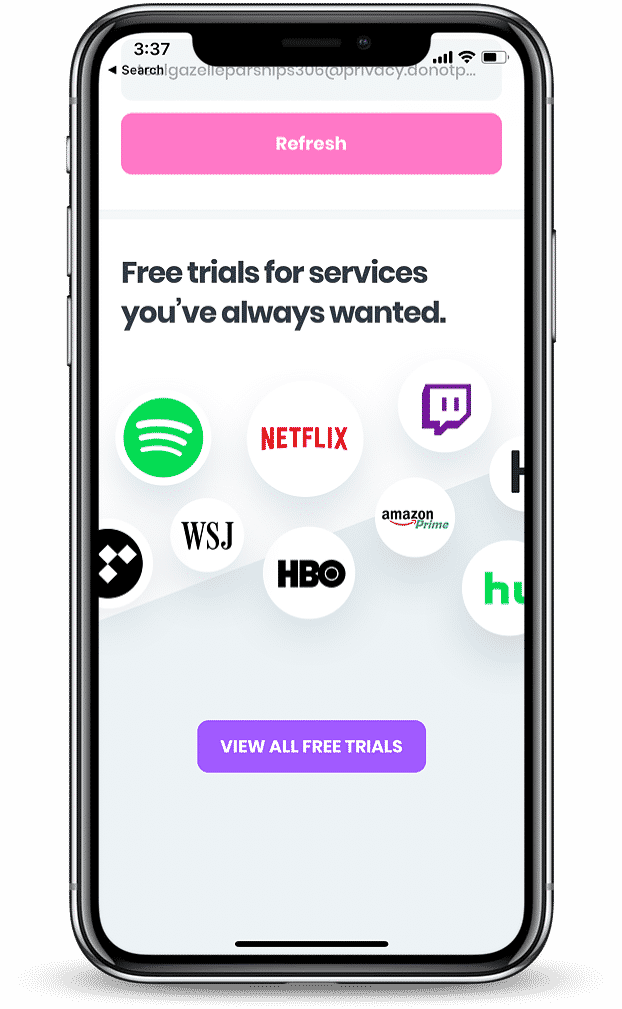 It's an easy process to take advantage of a Smol free trial. To do so, all you have to do is:
Go to the Smol homepage and scroll down until you find the "our products." header.
Select one of the top three options (labeled "laundry" and "dishwasher") by clicking the "GET FREE TRIAL" button beneath the image.
Answer the questions where prompted so that the site can calculate how much to send you in a subscription.
When it decides the subscription period for you, proceed to checkout.
Create an account, put in your mailing address, and input your payment information. Be aware that Smol charges a £1 shipping fee on free trial orders only, with free shipping on all orders after that.
Submit your order.
Does the Smol Free Trial Automatically Renew Into a Paid Subscription?
Accepting the trial sets you up to order more in a subscription service automatically, but you are able to cancel at any time without incurring any charges. Outside of the single pound they charge for free trial shipping, you won't see a charge for more products until it's time for another shipment. If you cancel before then, you won't have to pay anything extra.
Avoid Automatic Renewal With the DoNotPay Virtual Credit Card

As good of a service as Smol is, it may not be what you need at this point in time. Beyond them, there are plenty of other products and services you might want to try out without needing to commit to the full price. Free trials are great for this, but they won't really matter if you forget to unsubscribe before they renew.
Every year, thousands of people forget to do exactly this, wasting collective millions of pounds in the process. You won't have to worry about that, though, if you use DoNotPay's virtual credit card service. The virtual credit card generates a working credit card number and information you can use to sign up for free trials.
Basically, all you need to do is:
Generate a virtual card number and information.
Put that info in when prompted by a free trial you want to use.
Forget about it!
With no actual money backing the card, though, you can't be charged once the subscription renews. This saves you from forgetting to cancel a subscription to Smol or elsewhere, and can even be a sneaky way of canceling on sites that make it difficult to unsubscribe by changing your payment info to one of our virtual cards.
How Much Does Smol Cost After the Trial?
The price of your Smol subscription will vary based on which item you chose for your free trial.
| | |
| --- | --- |
| Item | Subscription Fee |
| Dish Detergent | £ 5.80 |
| Laundry Pod | £ 5.30 |
These are charged independently of each other, but you can have both trials at the same time.
DoNotPay Can Get You a Free Trial Anywhere
Don't think that Smol is the only company DoNotPay can help you save with, since our free virtual credit card service works virtually anywhere. We'll help you save money on free trial subscriptions to the following:
No matter the company and no matter the service, our virtual card will help you sign up easier and save your money if you forget to unsubscribe.
What Else Can DoNotPay Do?
Beyond helping you get a Smol free trial, DoNotPay can assist you in many other areas of life. Some of our other services can help you:
No matter what your problem may be, we can help you solve it. Try the DoNotPay app today to get started.