Is Your Santander Refund Taking Long? Here's Your Solution!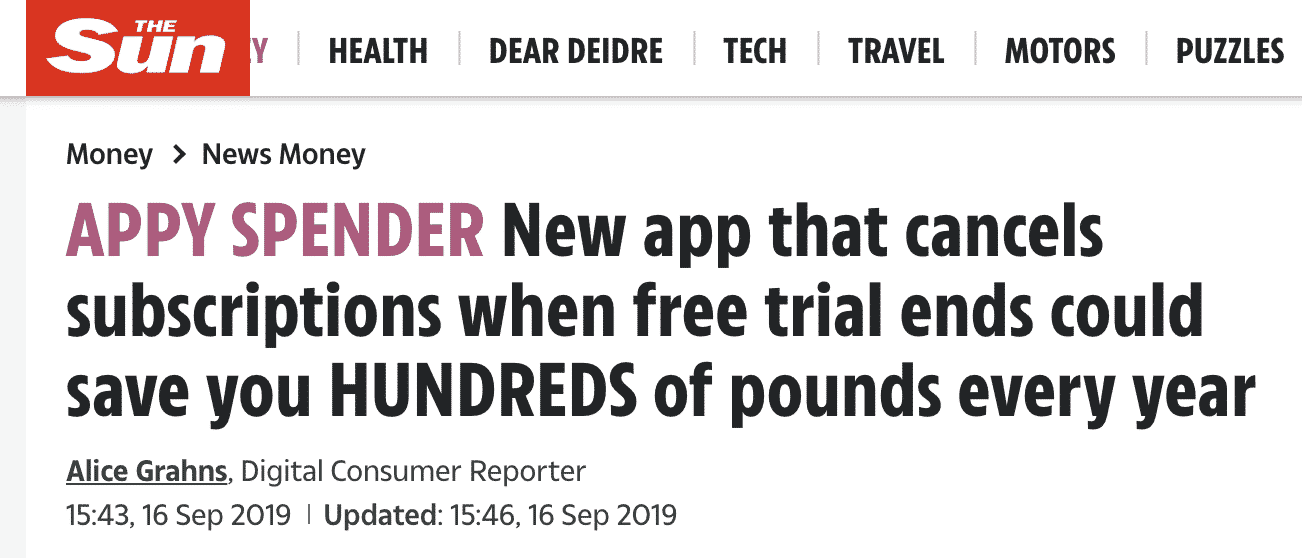 Requesting a refund is never a pleasurable experience. The entire process can feel stressful, what with dealing with poor customer service, incredibly long processing times, and coming to terms with the fact that you didn't receive an item or experience. You might be wondering when you'll get your money back if you recently had to request a refund for a purchase made with a Santander card.
The fastest and most effortless way to get a refund from Santander is to use DoNotPay. Do you want your money back in your hands as soon as possible? With DoNotPay's award-winning services, you'll have an incredible advocate on your side right away. Continue reading to find out with the help of DoNotPay.
How to Get a Santander Refund on Your Own

The process of is a bit complex, as you didn't make a purchase from Santander themselves, you were just using one of their cards. Before contacting their customer service to try and get a refund by yourself, Santander suggests that you contact the merchant directly to see if they can provide the refund and/or the correct item/service to make the situation right. If this doesn't work, make sure that the transaction qualifies to receive a refund or chargeback from Santander.
Your purchase is NOT eligible if:
The dispute is with a Santander ATM, but you didn't use a Santander card during the transaction.
The goods or services purchased are still within delivery timescales, meaning you could potentially still receive them.
The transaction is pending and doesn't appear on your card statement yet.
It's been more than 120 days since the transaction was made (some exceptions for specific circumstances).
To get a Santander refund by yourself, there are several different methods you can use, including:
When you make your claim, you'll need to provide several items of proof, usually including things like the proof of purchase, the amount charged to the card, and a detailed description of your order and any issues it had. You'll also need to show that you attempted to resolve the problem with the merchant directly but were unsuccessful.
Here's a summary of the ways you can get a Santander Refund:
| | |
| --- | --- |
| Can You Request a Refund Via | Yes/No |
| DoNotPay | Yes |
| Email | No |
| Phone | Yes |
| Letter | No |
| Website | Yes |
| In Person | Yes |
| Santander Online Banking | Yes |
How Long Will It Take to Receive My Santander Refund?
The duration of time between your refund request and the moment funds are returned to your original payment method differs depending on where you're getting the refund from. Details for each potential situation are listed below.
Refund From Merchant
If you're able to receive a refund directly from the merchant, it will take up to 4-5 business days for the money to appear back to your original form of payment. Any issues or questions should be addressed with the merchant, as the refund is coming from them and not from Santander as a chargeback.
Refund From Santander
If you're receiving the refund from Santander, it may take a bit longer to get the money back on your original payment method. Refunds for credit and debit cards can take up to 7-10 business days.
Get Your Santander Refund the Easy Way With DoNotPay
When it comes to getting a refund from Santander, DoNotPay makes the process incredibly simple and speedy. DoNotPay is the obvious choice when it comes to getting a refund from any company, anywhere. Simply provide a few details regarding your individual circumstance, such as your specific payment method and the nature of the issue with your transaction, and DoNotPay will fax Santander directly and gather evidence on your behalf to ensure that you receive your refund without delay.
Follow these easy steps to get started pursuing your Santander refund with DoNotPay:
Find the File a Chargeback product on DoNotPay.

Tell us which credit card (or ACH transfer) the payment was on, and enter the name of your bank and the merchant.

Select the reason for your chargeback, and provide relevant details, including the charge amount, the charge date, a description of the payment, and any files you can upload as evidence.
What Else Can DoNotPay Help Me With?
Advocating for your Santander refund is just the beginning of how DoNotPay can help you solve everyday problems. Whether you're wanting to learn about refunds for plane tickets or council taxes, DoNotPay has you covered. They can even help you sign up for a virtual credit card that allows you to get free trials with no risk of getting charged.
To start putting money back in your pocket today, work with DoNotPay to pursue refunds from a wide variety of companies, including: