An Easy Way to an easyJet Refund
easyJet is a British low-cost airline group that operates domestic and international flights. The carrier covers a network of over 1,000 routes in more than 30 countries through its affiliate airlines.
As one of the most popular choices among travelers on a budget, easyJet carries about 68.6 million passengers a year.
We live in fickle times, and many people's travel plans have been disrupted. If the same happened to you and you want to apply for an easyJet refund without a hassle, keep on reading to find out how.
Your Rights if the Flight Was Canceled by the Airline

Was your flight canceled by the airline and due to circumstances outside of anyone's control? You're entitled to have your money back to the last cent. This rule applies to easyJet and all other carriers.
The U.S. Department of Transportation (the DoT) dictates that all U.S. and foreign airlines have to refund passengers quickly for flights to, within, or from the United States when the airline:
Cancels a scheduled flight

Changes the flight schedule significantly
The carrier can offer an alternative to the passenger—e.g., a travel voucher)—but the passenger should always have the option to get a monetary refund.
If your easyJet flight was delayed for five hours or longer, you can have it rescheduled for free or choose to apply for a full refund.
What Is the
easyJet Refund Policy
?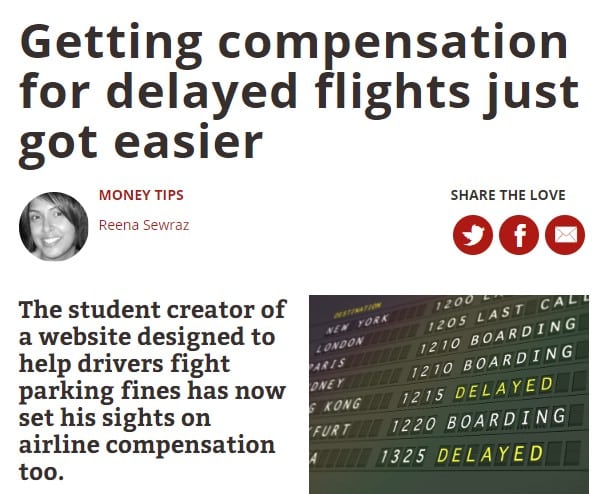 Being a low-cost carrier, easyJet's fares and fees are generally non-refundable. If you miss, cancel, or do not take your flight, you will not be eligible for a refund—except in certain select circumstances:
If you cancel within 24 hours since you made the booking

If you cancel due to serious illness or family bereavement
If You Cancel Within 24 Hours Since You Made the Booking
If you cancel your booking within 24 hours of making it, you will be eligible for a full refund minus the cancellation fee. You can cancel online or by calling easyJet's customer service. Get hold of their contact details on easyJet's website.
If you booked through a third-party—like a travel agency—then they will need to cancel the reservation for you, too.
One important catch that you need to be aware of is that you will not be able to cancel your booking up to two hours before the scheduled departure time, even if it's within 24 hours of making the booking.
If You Cancel Due to Serious Illness or Family Bereavement
If a serious illness or family bereavement prevented you from flying, you should get in touch with easyJet's customer service as soon as possible.
The team will then review your case. They may offer you a fee waiver or flight voucher in lieu of a refund if your circumstances qualify for an exemption. You could be asked to provide proof of your special circumstances, like a medical record or death certificate.
How To Claim Back Government Tax Related to Your Missed or Canceled easyJet flight
If you cancel or miss your flight, this will not affect other flights on your booking. You can claim the entire refund of your paid government tax for all the legs of the itinerary you didn't take.
You can do so by contacting easyJet's Customer Services Team by:
Calling them

Filling out an online contact form
How To Request an
easyJet Ticket Refund
on Your Own
There are several ways to secure your easyJet refund. Bear in mind that for any booking made through an agent or another third party, you will need to liaise with them directly.
Check out your options in the table below:
| | |
| --- | --- |
| Can You Request a Refund Via: | Yes/No |
| DoNotPay | Yes |
| Email | Yes |
| Phone | Yes |
| Letter/Fax | No |
| Website | Yes |
| In Person | No |
Request an easyJet Refund Online
This is how you can apply for an easyJet refund online:
Open this

Refund request form

Fill out the information

Click on

I'm not a robot

Press

Submit your request
That's all done. You will be notified by email once your refund request is received.
Request an easyJet Refund Over the Phone
Visit the easyJet Contact Us web page to find a list of local telephone numbers to reach the airline's customer service. The global phone number you can call regardless of your destination is +44330 3655454. Make sure to keep your booking reference handy!
Request an easyJet Refund via Email
Send a note to customer.support@easyJet.com and request your money back. Don't forget to include your booking reference, your first and last name, and the contact details you used when you made the booking.
The Quickest Ticket to Your easyJet Refund

If you've encountered issues with easyJet and they refuse to issue your refund, you can count on DoNotPay to take over and solve this problem for you. You can also use our app when you want a fast and convenient solution instead of handling the tedious process by yourself.
Here's how to apply for an easyJet refund via DoNotPay:
Open the DoNotPay app in your

Click on

Get Protected

under the

File a Chargeback

option

Provide answers to our chatbot's questions

Verify your signature

Submit the request
What we'll do next is contact your bank and request a refund in your stead. In accordance with the Fair Credit Billing Act, we will attach all relevant VISA and Mastercard codes and regulations that pertain to your case.
If you prefer to reach out to easyJet first, mention this preference to our chatbot.
How Long Does an easyJet Refund Take?
easyJet refunds typically take seven days to be processed. During times of extraordinary demand, such as the one caused by the COVID-19 pandemic, the airline's customer service will need up to 30 days from the date of an online request to issue a refund.
Just remember that good things come to those who wait because it might take another few weeks for the money to appear in your bank account.
easyJet issues refunds exclusively to the original payment method or original easyJet account, and in the currency in which the original booking was made.
Breeze Through Your To-Do List With DoNotPay

If you've been bitten by the travel bug, you know how costly and admin-heavy globetrotting can be. Handling cancellations, refunds, and compensations and dealing with customer service prior to, during, or after your trip is no small feat.
DoNotPay has perfected processes that manage your travel arrangements down to a tee, so you can offload all of your chores to our app.
Allow us to help you with your travel-related quagmires, like applying for a Qatar Airways refund or handling Expedia customer service like a pro.
Give us a shout if you also need assistance with:
Appealing speeding tickets

Overturning traffic tickets
Access DoNotPay from your , and we'll hit the road together!