Claim Your Trainline Delay Refund In 5 Minutes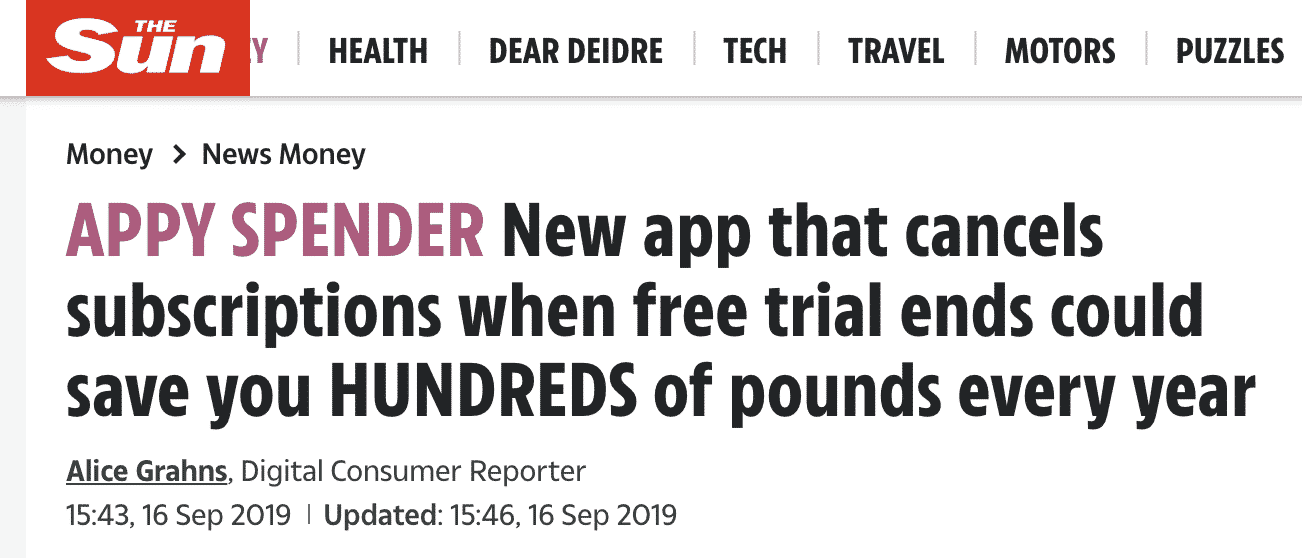 Trainline is a digital platform that simplifies the process of booking train or coach tickets. To book a ticket, log in to the digital platform and identify your preferred train. In case the train company causes a delay in your journey, you are entitled to a Trainline delay refund. However, most eligible refunds are not claimed either because the beneficiaries are not aware of their availability or due to the complex nature of the application process.
If a train company causes a delay in your journey, and you have no time to file a claim, DoNotPay will make the claim on your behalf. In just three steps, you get monetary compensation for the inconveniences caused by the train delay. Do not just wish it away, use DoNotPay to claim what is rightfully yours.
Other than simplifying the process of applying for a , DoNotPay also helps in making claims for a plane ticket refund, easyJet refund, Just Eat refund, Wowcher refund, Amigo loan refund, Teletext holiday refund, or NatWest chargeback. You do not have to forfeit your Trainline train delay refund just because of the lengthy application process. Use the automated DoNotPay platform to simplify the process.
How to Get a Trainline Refund on Your Own

If a train delay has caused inconveniences in your schedule or the train simply did not arrive on time, you can claim a refund to compensate for the lost time. Unlike other companies, is only available online.
You can claim a refund through either:
The Website
Or through the app
Using the Website
To claim a Trainline delay refund, you simply log in to My Bookings, select your booking and click refund. If you experience challenges in getting your refund, you can fill out an online refund form that outlines the kind of challenge you are experiencing. The support team will review your online refund form and recommend a solution.
Using the App
If you have a Trainline app, you can easily claim your Trainline refund. To claim compensation for the delayed train using the app, follow the steps below:
Log in to your account using the app
Go to My tickets
Click refund
Follow the prompts
If you experience difficulties using the two methods of filing a claim for a Trainline refund for a delayed train, you can use the automated DoNotPay platform to complete the process. The table below summarizes the various methods of filing claims for delayed trains.
| | |
| --- | --- |
| Can You Request a Refund Via | Yes/No |
| DoNotPay | Yes |
| Email | No |
| Phone | No |
| Letter | No |
| In-person | No |
| Website | Yes |
| App | Yes |
Trainline Refund Policy
Trainline provides partial refunds for delayed trains. Depending on the train company, the refund applies if the train is delayed for 15 minutes or up to 30 minutes. That means you may not get compensation if the train is delayed for less than 15 minutes. You must file a refund claim within 28 days after the delay.
Note, that refunds are only provided if the train runs behind the scheduled time. You are not eligible for a refund if:
The delay is caused by a preplanned engineering process
Or replacement buses are provided
You are also not eligible for compensation if you caused the delay
How Long Will It Take To Receive Trainline Refund
Late train Trainline refunds normally take three to five days from the day of application. You can check the status of your refund through your account. Under the status icon, you can get any of the following status:
Refunded/ Refund Approved: this means your refund claim has been reviewed and approved, and it is on its way to your account.
Refund Processing/ Refund: Action Required: This status means your claim is still active, but you may have to forward your tickets.
Refund Rejected: a refund rejected status tells you that your claim has been rejected for one reason or another.
Issues You Might Encounter When Requesting a Trainline Refund
Sometimes you may experience challenges filing a refund claim. Some common challenges include misunderstanding the company's refund policy, failing to apply for the refund within the provided timelines, or challenges accessing online accounts. You may also experience difficulties learning whether you qualify for a refund or not.
How to Get a Trainline Refund With DoNotPay
DoNotPay provides a simplified and fast way of claiming your Trainline refund. In just a few steps, you can successfully claim a refund for problems caused by train delays.
Here is what you need to do to claim your refund:
Find the File a Chargeback product on DoNotPay.

Tell us which credit card (or ACH transfer) the payment was on, and enter the name of your bank and the merchant.

Select the reason for your chargeback, and provide relevant details, including the charge amount, the charge date, a description of the payment, and any files you can upload as evidence.
DoNotPay Can Help You Get a Refund/Chargeback for Any Company
Other than the Trainline delay refunds, DoNotPay also helps you claim Council tax refund or Argos refund. You can also use the platform to get virtual credit cards, file claims in the small claims court, get help in disputing bills, assistance in getting free trials for various accounts. Get help today with DoNotPay.