Get a Trainline Refund the Easy Way
Trainline is one of Europe's leading train and coach booking apps. The app helps you save time by gathering information on routes, prices, and travel times from rail and coach operators across Europe, so you can have all the information you need before buying a ticket.
Trainline offers various ways to buy your tickets ranging from early single tickets, monthly season tickets, and online membership for loyal customers. To cancel your ticket within the app you need to make the request early enough.
You can get a refund on your Trainline ticket if your train or coach ride has been cancelled, or you cancelled your ticket in time. DoNotPay provides you with the quickest and easiest way to get your refund through our Chargeback Instantly product.
How to Get a Trainline Refund on Your Own
To get a ticket refund from Trainline, you can send in your request online either via your Trainline account or via email.
1. Request Trainline Refund Through Your Trainline Account
You can log in to your account through the Trainline website in My Bookings or the mobile app and select refund. Provide information as prompted, and you will get a confirmation email showing that your request has been recorded.
2. Request Trainline Refund Via Email
Follow these steps to get a refund if you don't have a Trainline account:
Email auto-confirm@info.thetrainline.com requesting a refund
Create a Trainline account by following the link in your confirmation email
Request a refund via the website or mobile app
What Is the Trainline Refund Policy?

Trainline only gives refunds to specific tickets, including:
Flexible tickets (i.e. off-peak, super off-peak and anytime tickets)
Advance single ticket
SplitSave i.e. a combination of tickets
The table below shows Trainline charges cancellation and refund fees:
| | |
| --- | --- |
| Ticket Value | Refund Fee |
| Up to £1.99 | No fee |
| £2 to £3.99 | £1.00 |
| £4 to £5.99 | £2.50 |
| £6 to £7.99 | £3.00 |
| £8 to £10.99 | £5.00 |
| £11 to £12.99 | £7.50 |
| £13 to £14.99 | £8.50 |
| Over £15 | £10.00 |
The cancellation fee for a ticket you bought by calling the Trainline contact centre is fixed at £10.00.
You're not eligible for a refund if your ride was delayed but you still managed to complete the journey with the same travelling agency. However, the specific train or coach operator might decide to compensate you for the delay.
How Long Will It Take to Receive a Trainline Refund?
Cancelled tickets and refunds are processed within 3-5 days, and you can keep track of your cancellation and refund status through your Trainline account. Here is the meaning of your process status:
1. Refunded/ Refund Approved 
You have provided all the needed information, completed the process, and dispatched your refund. You are more likely to receive your money within five days.
2. Refund Processing/ Refund Action Required
You may need to return your ticket or provide more information for the refund to be fully processed.
3. Refund Rejected
Trainline has been unable to process our refund, maybe because you've scanned your e-ticket or activated your Mobile Ticket. Trainline can only make refunds through the payment plan used to purchase the ticket. The process will continue whether your card has expired or not.
You might need to contact your card issuer if your Trainline account is closed and the refund hasn't appeared in your account after 15 days.
How to Get a Trainline Refund With DoNotPay
Requesting a refund is often complicated and might take longer to be fulfilled or even get cancelled if you don't provide the correct information. DoNotPay is always the easiest way to request a chargeback. 
All you have to do is:
Find the Chargeback Instantly product on DoNotPay.

 

Tell us which credit card (or ACH transfer) the payment was on, and enter the name of your bank and the merchant.

 

Select the reason for your chargeback, and provide relevant details, including the charge amount, the charge date, a description of the payment, and any files you can upload as evidence.

 
DoNotPay Can Help You Get a Refund or Chargeback From Any Company
Our Chargeback and Refunds product is not restricted to Trainline only. We work with various private and public companies across the USA and the UK to simplify the chargeback and refund application process. 
Here are more companies you can request chargebacks and refunds from with our help:
What Else Can DoNotPay Do?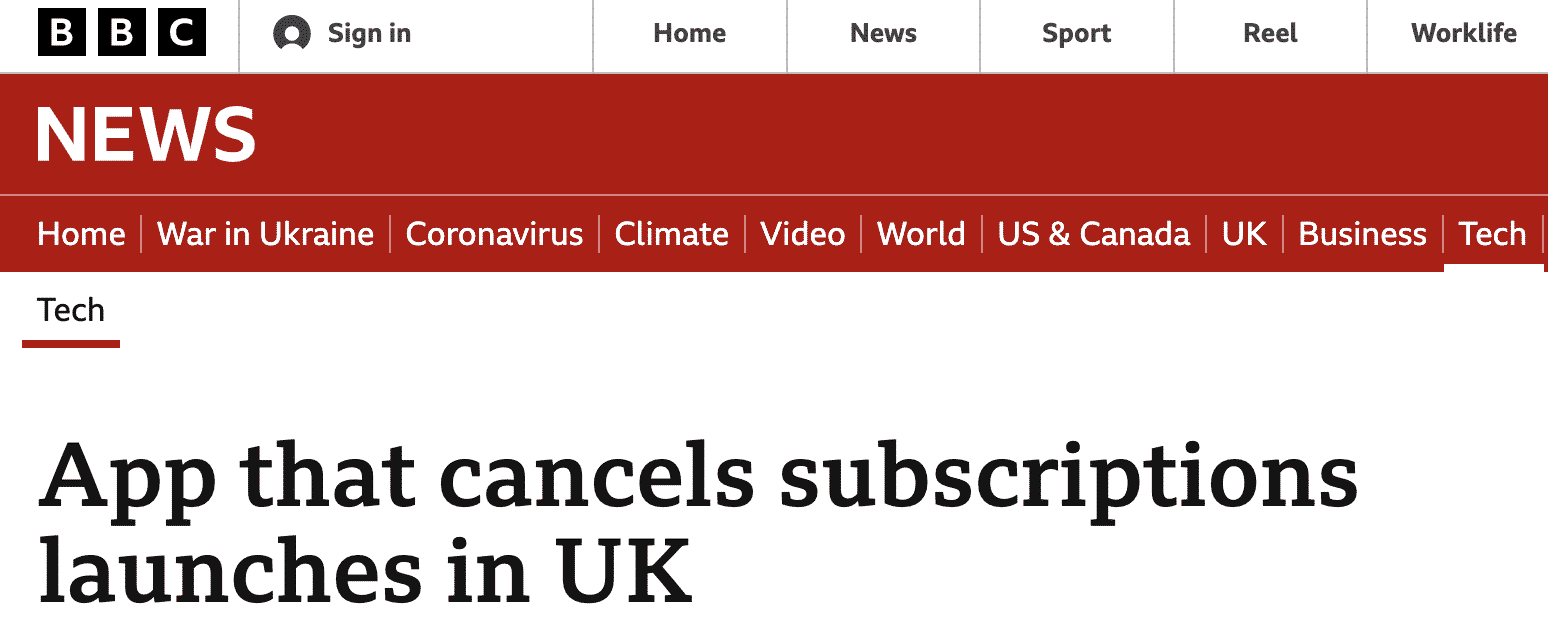 DoNotPay has a wide range of fantastic products to help you solve all your legal and administrative issues in one place. Are you looking for a way to avoid unplanned bills by using a virtual credit card? Do you need a plane ticket refund? DoNotPay has a solution to each of these.
You can now get Trainline refunds, beat bureaucracy, and sue anyone in a small claims court from your phone or personal computer. Other services we can help you with include:
Sign up today and simplify all your long processes from the comfort of your home.