Filing for a Santander Chargeback Claim Made Simple

Santander is one of the largest providers of savings accounts and mortgages with over 14 million customers. With its head office in Euston, London and over 452 branches, it is one of the most popular choices for many residents and businesses.
Most banking processes are simple. The exception is filing a Santander chargeback claim, which can be a little intimidating. It can also be a slower process than most want it to be.
If you are trying to get your money back for a product or service that does not meet your expectations, DoNotPay can help. We understand the Santander chargeback scheme and can simplify it for you.
What Are the Santander Chargeback Policies?
A chargeback claim with Santander must be raised within 120 days of a transaction, regardless of what claims you are filing. To help you understand the various claims you may file, we have created a table to simplify it.
| | |
| --- | --- |
| Fraudulent Charge Claims: | As soon as you notice any fraudulent charges, report it to Santander's bank. |
| Billing Issue Claims: | If you see a duplicate charge on your bank statement or feel that they charged you too much, report it as soon as possible. |
| Services Not Rendered Claims: | If you have paid for a product or service and never received it, you only have 120 days to file your complaint. There are exceptions. For instance: If they inform you that they would not deliver it because the merchant or provider closed before you receive it; you should not wait over 540 days from the transaction's original date. |
If they provided no actual delivery date when you placed your order, allow 15 days from the order date for processing. Your money is important to you, and Santander does promise to help you protect it by keeping the process simple. However, this doesn't mean it will be a fast process.
How to Get a Chargeback From Santander on Your Own
In all situations, they urge you to contact the original merchant to seek a refund before beginning your Santander chargeback claim process. You must also allow the merchant some time to respond to your request. This will be important when you go through the claims process, which will require you to provide:
A Description of the Goods or Services You Purchased
Proof You Completed the Transaction
Proof You Returned the Goods (If Applicable)
The Merchant Name
The Date of Your Transactions and Evidence to Show You Paid
Applicable Terms and Conditions of Your Purchase Agreement
Evidence Showing How Goods or Services were Not as Described or Faulty
Proof You Have Attempted to Resolve the Issue with the Merchant
Failure to provide the required information may cause Santander to deny the claim. Once you have the required information, you will need to contact your local Santander banking branch. This can be done in one of three ways.
1. Use the Santander Chat Now Option
On the right side of every Santander webpage, there is a brightly coloured chat now option. To use it, you will need to:
Click on the Chat Now
Type Your Question in the Chat Box
Your Text Should Be Kept Simple to Get the Best Results from the Digital Assistant Sandi
When you are using Sandi for assistance, you will need to be logged in if you want help with specific tasks. Otherwise, Sandi will just show you basic help pages that may meet your needs.
2. Visit Your Local Branch in Person
You can use your location to search for a Santander branch near you. You will need to schedule an appointment, which can be done online by visiting the appointment page. Furthermore, you will be asked to provide:
What You Need to Talk About
Your Preferred Date and Time
The Branch Nearest Your Location
Your Details
When you arrive for your appointment, you will need to provide your ID and any information relevant to your chargeback claim.
3. Call Santander Using Your Registered Phone Number
You can call Santander at 0800 9 123 123 during business hours. They are open seven days a week from 8-am to 6-pm. You will need to provide details that are relevant to your account to confirm your identity.
How Long Will It Take for Santander to Issue a Chargeback?
When you submit a claim seeking a chargeback, the time it may take for a response will vary. This is because some disputes require more conditions to be met. However, when you file a chargeback claim, you will receive a letter telling you what the next steps you will need to do. The faster you respond and the more information you provide to them when you receive your letters, the faster the process will go.
In some situations, the wait time for a resolution could take up to eight weeks. If you are unhappy with the final decision, you have the option to contact the Financial Ombudsman Service or let DoNotPay help you get faster results.
How DoNotPay Can Help You Get a Santander Chargeback
When you have been scammed by a company that failed to deliver, the last thing you should have to do is wait for a satisfactory resolution. DoNotPay has a lot of experience dealing with banking issues and chargebacks. Therefore, their Request a Chargeback service can help you get your Santander chargeback claim handled quickly. All you have to do is complete a few easy steps and the process will begin.
To get started, you must:
Find the Chargeback Instantly product on DoNotPay.

 

Tell us which credit card (or ACH transfer) the payment was on, and enter the name of your bank and the merchant.

 

Select the reason for your chargeback, and provide relevant details, including the charge amount, the charge date, a description of the payment, and any files you can upload as evidence.

 
DoNotPay will take it from there. DoNotPay will:
Fax Your Information to Santander's Bank
Gather Evidence from the Merchant
Help You Get the Resolution You Want
Can you imagine not going through the long-drawn-out process Santander requires? Beyond that, you will also avoid having to deal with trying to discover how to get information from the merchant that failed to deliver what you wanted.
DoNotPay Works Across Any Company for Refunds and Chargebacks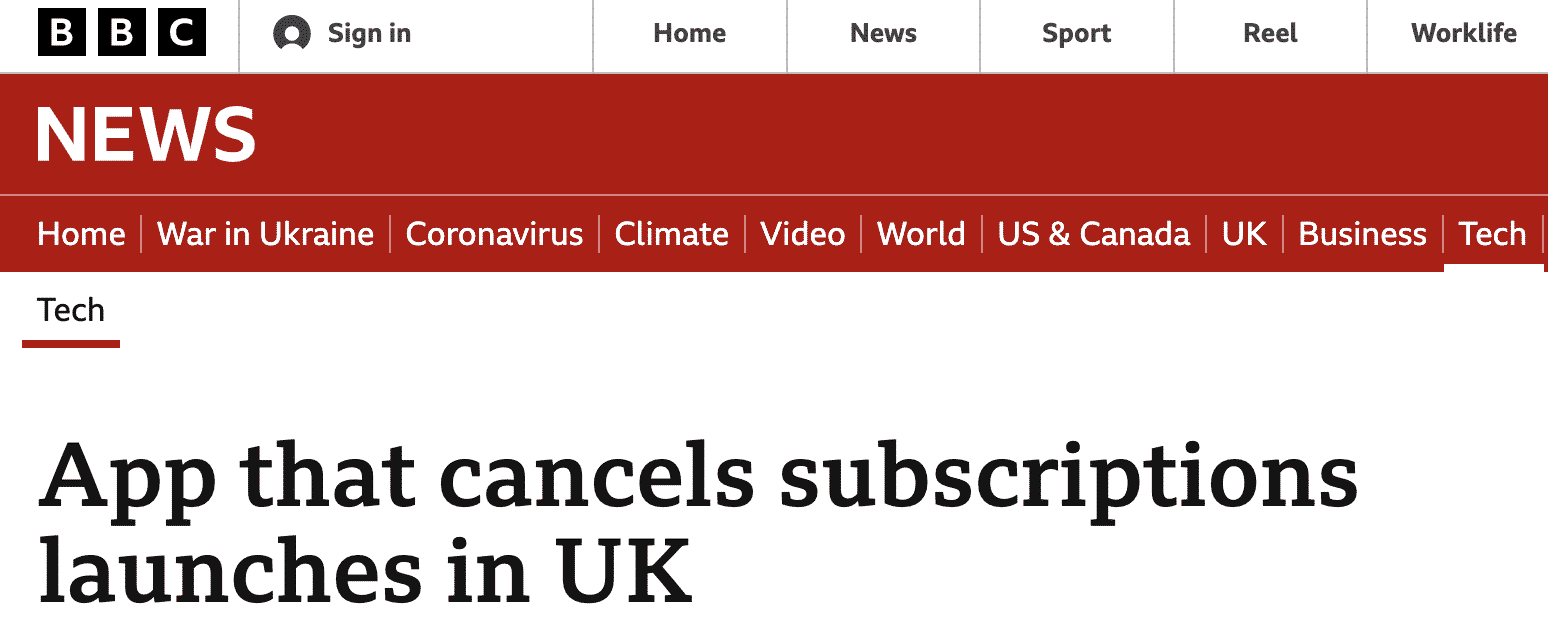 DoNotPay uses a process to get your Santander credit card refund. This process has proven effective. It works through any company and has helped users get money back from companies like:
DoNotPay has also helped people get refunds through TrainLine for delays and other problems, as well as plane ticket refunds. Simply decide what you need help with and DoNotPay will be there for you, and it doesn't stop with chargebacks. The most popular services range from burner phones and virtual credit cards to protect your privacy, to starting the small claims court process for you.
What More Can DoNotPay Do for You?
There isn't an easy-to-use Santander chargeback claim form available through the bank, but DoNotPay can simplify it. However, DoNotPay doesn't stop there. There are many services for you to use that will help you:
To begin using one of these services, or others, all you must do is visit DoNotPay to get started.