Decoding the Revolut Chargeback Process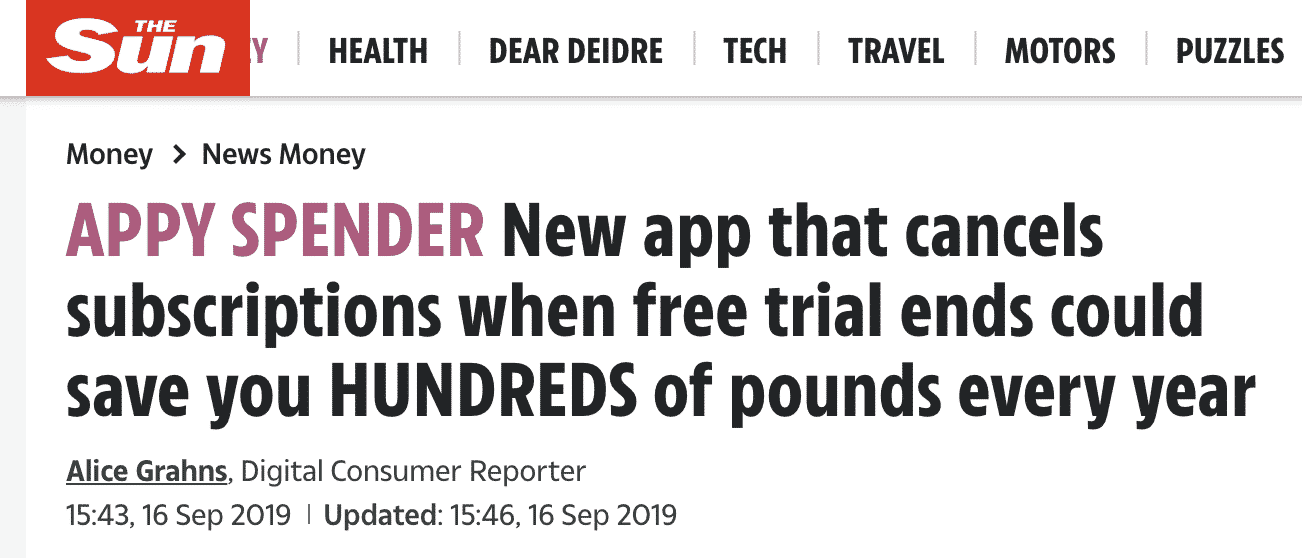 If you use Revolut for your banking service, you should know that offer an additional layer of protection. With chargebacks, if you have a fraudulent charge or some discrepancy like an incorrect amount, you can ask Revolut for assistance with getting the disputed transaction resolved. Revolut will contact the merchant and communicate your request for a refund, the merchant then has 45 days to respond.
After reading this article you will know when you should request a Revolut chargeback and how the process works. You will also learn about the File a Chargeback product, one of the many products from DoNotPay that aim to save you time and money. Check out some of the other articles from the Chargebacks UK product series as well.
How Chargebacks Work
A chargeback is similar to a refund but it is handled by your bank and was originally intended to fight fraudulent charges. Chargebacks are still used when charges are fraudulent, they can also be used if you were overcharged or if you never received your order.
The cardholder who disputes a charge is expected to contact the merchant, if the issue cannot be resolved with the merchant then a .
Revolut Chargeback Policies
These are the policies that Revolut has concerning chargebacks.
You must first contact the merchant and attempt to resolve the issue through them. Proof of that contact will need to be presented with your chargeback request form.
Revolut chargebacks must be requested within 120 days of the transaction or 120 days of the missed delivery date.
After submitting the form it will take up to three days to review your request, you may be contacted to clarify the information provided.
Status updates of your request will be sent via email.
How to Request a Revolut Chargeback Yourself
If your attempts to resolve your dispute with the merchant have failed, here is how you can request a yourself.
Collect relevant documentation including proof documents.
Contact Revolut customer support at +442 0332 28352. They will send you a link to the chargeback request form.
Fill out the request form fully and completely online. All requested information must be provided and details are needed to determine the relevance and validity of your request.
After the form has been submitted it will take up to three days for your information to be reviewed to determine if your claim is valid and if all relevant information has been provided.
Revolut will follow the formal process for requesting a chargeback which is determined by the major card provider networks.
The merchant can either approve your chargeback, allowing it to be processed, or they can deny the chargeback and submit a rebuttal letter and any evidence they have relating to the transaction.
If an agreeable resolution cannot be reached between the bank and the merchant, the card provider network will step in and decide who is responsible for the chargeback.
| | |
| --- | --- |
| Can You Request a Refund Via | Yes/No |
| DoNotPay | Yes |
| Email | Yes |
| Phone | Yes |
| Letter | No |
| Website | Yes |
| In-Person | No |
How Long Does a Revolut Chargeback Request Take?

Chargebacks take time to process. A typical chargeback will take around 12 weeks to complete, but they have been known to take months and even years to resolve. Once you submit your request it will take up to three days for the bank to review the information.
The chargeback request will then be sent to the merchant. The merchant has between 30 and 45 days to respond to the chargeback request.
Let DoNotPay Help You Request a Revolut Chargeback
If you have tried to request a chargeback from Revolut and have been unsuccessful, try requesting a chargeback the quick, easy, and successful way. with all of your daily tasks and errands. Here is how:
Search for the File a Chargeback product on DoNotPay.
Tell us how the payment was made, then enter the name of your bank and the merchant.
Explain in detail the reason for the request, including the charge amount and date, a description of the payment, and any files you can upload as evidence.
Note: In most cases, you typically have 60-120 days from the charge date to file a valid chargeback.
Refunds and Chargebacks From Anywhere
DoNotPay's File a Chargeback product is not just for Revolut, it is not only for financial institutions either. Instead, it can help you request chargebacks and refunds from any type of merchant you do business with. Requesting a chargeback or refund has never been so easy. Here are a few more Chargebacks UK series articles:
Other Stuff to Do With DoNotPay
There are so many ways to save with DoNotPay, the list of products goes on and on. Once you start saving time and money you will find it hard to stop looking for even more savings. Check out some of the other product series offered
Sign up with DoNotpay today and enjoy efficient legal assistance without hurting your pockets.