The Easy Way to Get a Refund From Report Curve
In the 21st century, your online social data report is at least as important as your credit score. Report Curve is a subscription service that allows you to track and improve your social footprint, giving you a leg up with creditors, employers and finance houses.
What happens if you want to get a refund from Report Curve? And how can DoNotPay make the process of getting that refund easier? This post aims to answer all the questions you have about getting a refund from Report Curve.
How to Get a Report Curve Refund on Your Own

Report Curve allows you to cancel your account and get a refund via a few different methods. These methods are detailed in the following table:
| | |
| --- | --- |
| Can You Request a Refund Via | Yes/No |
| DoNotPay | Yes |
| Email | Yes |
| Phone | Yes |
| Letter | Yes |
| Website | Yes |
| In-Person | No |
The sooner you request your refund from Report Curve, the better, as the service only has a 14-day cancellation window after you begin your services. The good news, however, is that they will provide you with a full refund during that period, with no questions asked.
How to Get a Refund From Report Curve on the Telephone
You can reach Report Curve's customer service centre on the telephone by calling 0330 325 0210. This centre is open Monday through Friday, 8 AM to 8 PM, and on Saturdays between 9 AM and 4 PM.
How to Get a Refund From Report Curve Online
You can request a refund from Report Curve online in one of two ways: you can email, or you can fill out the online Report Curve deactivation form.
How to Get a Refund from Report Curve via Post
Report Curve's postal address is:
Report Curve
The Colony Buildings
Wilmslow, SK9 4LY
Report Curve Refund Policy
Report Curve's cancellation policy includes a list of the circumstances in which you can get a refund. If you request for your account to be closed during the Cancellation Period (within 14 days of signing up for a new account), Report Curve will refund your payment in full. If you cancel your account immediately before one of your monthly payments is due, they may automatically charge you, but you can expect that monthly payment to be refunded. Aside from those two situations, however, Report Curve does not issue refunds as a matter of course.
How Long Will It Take to Get a Refund From Report Curve?
In general, Report Curve will give you a refund within 14 days of cancelling your account. Unless you tell them otherwise, they will refund the card you originally used for payment.
Issues You May Encounter When Requesting a Refund From Report Curve
Many people have experienced issues getting Report Curve refunds and cancellations. These problems include:
Being signed up for services without realising there is a monthly subscription involved.
Issues reaching the telephone customer service centre.
Not realising you have been issued a subscription until after the end of the cancellation period.
Having lost (or never received) the Welcome Email that contains account cancellation instructions.
How to Request a Report Curve Refund Using DoNotPay
DoNotPay is the easiest, most reliable way to get a refund from Report Curve.
All you have to do is:
Find the Chargeback Instantly product on DoNotPay. 
Tell us which credit card (or ACH transfer) the payment was on, and enter the name of your bank and the merchant. 
Select the reason for your chargeback, and provide relevant details, including the charge amount, the charge date, a description of the payment, and any files you can upload as evidence. 
That's all there is to it! If you want to sign up for services with Report Curve but don't want to risk being charged by accident after your cancellation period ends, you should consider using DoNotPay's virtual credit card product to avoid having your subscription renewed automatically. You can also use the Cancel Anything product to cancel your account without having to call customer service.
DoNotPay Can Help You Get Refunds From Any Company
It isn't just services like Report Curve that DoNotPay can help you get refunds from. DoNotPay works with a host of companies to help you get refunds and chargebacks quickly and efficiently. We can also help you get refunds on your council tax or even refunds on plane tickets. The companies and services we work with include:
What Else Can DoNotPay Do for You?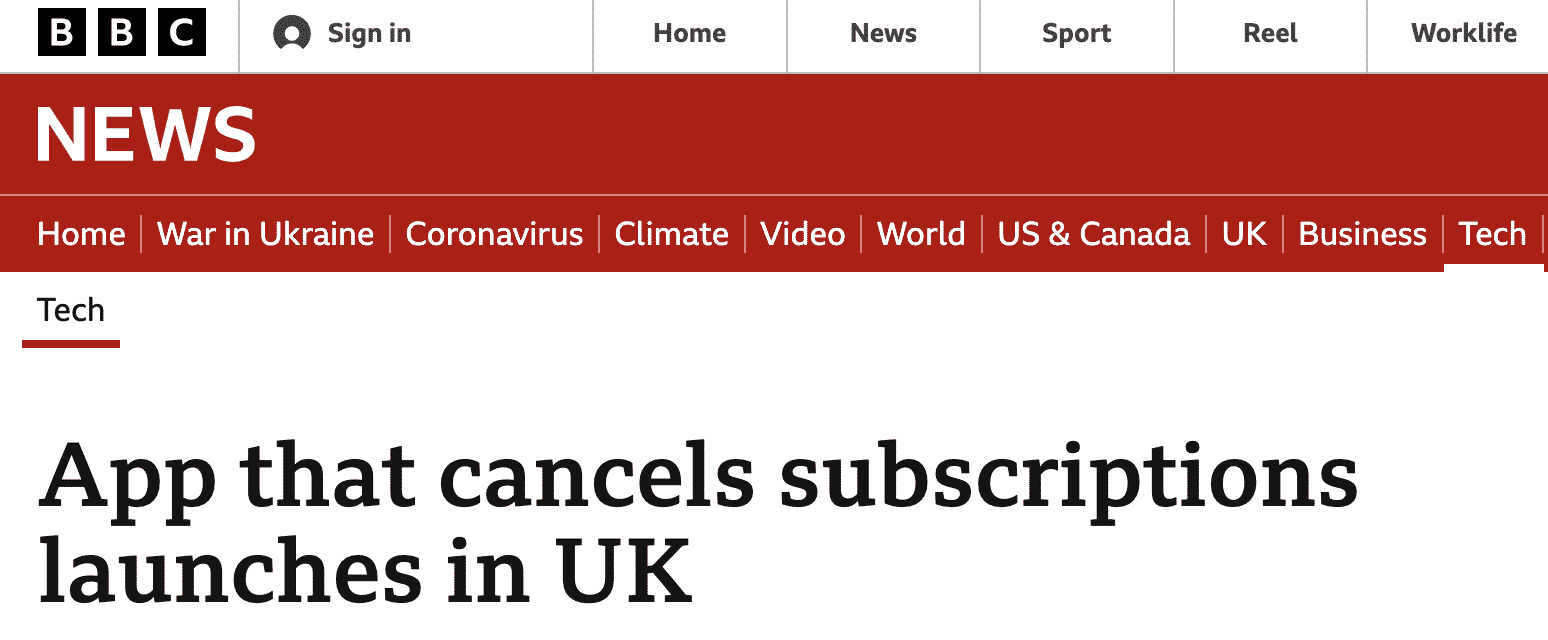 DoNotPay can help you do much more than getting refunds from companies like Report Curve. As the world's first robot lawyer, it can:
Sign up for DoNotPay today to find out all the ways your life can improve with our services.