How to Contact Priceline Customer Service and Actually Get Help
The quickest way to get a hold of Priceline is to call 1-877-477-5807. People can spend 21-84 minutes or more waiting for a live person. DoNotPay dials the company's number for you and then connects you once it has reached a live person. Access DoNotPay through any web browser.
Learn how to skip the phone queue for ANY company in 45 seconds:
What are the contact numbers for Priceline's customer support

You can reach Priceline customer service at several numbers. The main customer service number, 1-877-477-5807, is the best one to try first. It is available 24 hours a day, seven days a week, and it has the shortest wait time at 21 minutes. To get a live person, press 1, 1 again, and then dial in your reservation number.
You can also call their corporate office at 203-299-8000. It is best to call this number at 10:15 a.m. The average wait time is around 41 minutes. Another option is dialing the following customer service number, 1-800-774-2354. This number is the last resort, as the average time on hold is 84 minutes. The best time to call it is at 9 a.m.
If, however, you have made your reservation through Priceline Europe, contact +44-20-861-8007. If you are from a country or continent other than the United States or Europe, you will have a region-specific number to call. Visit Priceline's international calling page to find the number designated for your region.
| | |
| --- | --- |
| Main customer service number | 1-877-477-5807 |
| Corporate office | 203-299-8000 |
| Customer service number | 1-800-774-2354 |
| Priceline Europe | +44-20-861-8007 |
Skip the long phone queues with the help of DoNotPay! Access DoNotPay through any .
Is there an email address for Priceline support?

Aside from reaching Priceline by phone, you can also email them. Some customers prefer email because navigating complicated phone trees is such a waste of time. Remember, though, it takes 38 hours, on average, for Priceline to reply to its customers' emails. Priceline customer support is available Monday to Saturday from 9 a.m. to 6 p.m. (EST). Priceline usually writes back at around 9 a.m.
The Priceline email address is executive.services@priceline.com.
Remember, contacting Priceline customer support does not guarantee that you will get a reply. Priceline receives hundreds to thousands of complaints daily. Its customer service does not have an excellent reputation.
Skip the long phone queues with the help of DoNotPay! Access DoNotPay through any .
Where can I go for immediate help to solve my problems with Priceline?

Addressing your issue with Priceline through their website is probably easier than doing so by phone or email. Check out the steps below.
First, go to the

Priceline website

.

Next, click on the help tab at the uppermost right-hand corner.

A drop-down menu will appear with: Frequently asked questions, find your request number, contact us, and profile and password help.

Frequently asked questions cover baggage fees and limits, canceling or changing bookings, check-in, and reservations.

Under find your request number, you input your email address and phone number to locate

your hotel, package, flight, or rental car reservations.

Under profile and password help, you can do things like changing your password.
The contact us category is more comprehensive. There are many options to consider. If your concerns are not covered under the frequently asked questions, you can select one of these options:
Confirm trip details

Change or cancel a flight

Change or cancel a hotel or car

Billing Questions

Special Requests

Other
For concerns regarding changing or canceling flights, or questions on billing, you can chat with an agent on the website or contact Priceline customer care at 1-877-477-5807.
If your concerns are still not addressed, you can contact Priceline through their social media accounts. Here are Priceline's Facebook account and Twitter account. Generating buzz may help get your problem solved.
Skip the long phone queues with the help of DoNotPay! Access DoNotPay through any .
Priceline's corporate addresses
Priceline.com Incorporated has principal offices in the United States and Canada. Its headquarters are in Norwalk, United States:
800 Connecticut Avenue
Norwalk, CT 06854
United States
Canada
Suite 2600
360 Main Street
Winnipeg, MB
R3C 3Z3
Canada
If you have to file a court case against Priceline.com, you need to know their address. You can send a demand letter or serve court papers to the address above.
Executive team
Priceline.com Incorporated is an online travel agency that helps you find flight tickets, car rentals, vacation packages, cruises, and hotels at a discounted rate. Priceline can help you book over 600,000 properties. The company asserts that customers can find deals at the best price guaranteed. Moreover, the company offers free cancelation and pay-on-arrival, making your life a great deal easier. These people head Priceline Customer Service:
Primary contact

Jeremy Ellis
Sr. Director, Head of Global Contact Centers
800 Connecticut Avenue
Norwalk, CT 06854
Secondary contact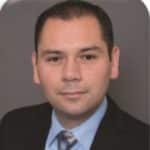 Frank Berumen
Sr. Manager, Customer Care Operations
800 Connecticut Avenue
Norwalk, CT 06854
Chief executive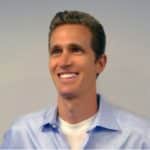 Brett Keller
Chief Executive Officer
800 Connecticut Avenue
Norwalk, CT 06854
Contact the executives only as your last resort.
Skip the long phone queues with the help of DoNotPay! Access DoNotPay through any .
If Priceline refuses to help me and I feel I've been wronged, can I sue them in small claims court?
You can probably sue Priceline and any other company in small claims court if you feel that your rights have been infringed. Here's how DoNotPay can help you with this process. The steps involved are simple:
DoNotPay can generate a

demand letter

you can send to Priceline before you officially sue them.

If Priceline doesn't respond, you will then

fill out the court forms

. DoNotPay can help you fill out these forms correctly and make sure you have enough copies.

Then, you will officially

file your case

. DoNotPay will guide you through the process, step by step.

You will then

serve

Priceline

—officially let them know that you are suing them.

Finally,

show up in court

! DoNotPay will create a script to help you present your case and win your dispute against Priceline.
If you want to take Priceline to small claims court, make it easy with the DoNotPay web app available in any .
What are the most common problems customers contact Priceline support for?
Alleged Priceline scams and errors:

customers complain that Priceline cheated them. One typical incident was of a couple who booked a room in an overbooked hotel on Priceline.

To learn how to tell which hotels fall under Priceline Express
Changing a Priceline reservation

To figure out how to get a reply from Priceline's customer support:

people who have not heard back from Priceline after a reasonable time seek solutions.

To learn about Priceline's price tool for car rentals:

what is this tool, and why is it sometimes unavailable?

To learn how Priceline can offer lower prices

: Priceline seems to have some deals that are too good to be true, how do they do it?

For info on Priceline's refund system and rules
To learn why Priceline charges for upgrades that it does not provide:

people are concerned with the fact that Priceline is charging them with upgrades that they were not able to receive.

To find out if hotels treat third-party bookings, such as those from Priceline, with less respect:

people want to know if they will get the same treatment from hotels if they book through Priceline.

Priceline does not seem willing to assist with flight changes:

customers face problems changing flights when Priceline fails to contact the airline directly.
According to Priceline's values, they put customers at the center of what they do. Their goal is to obtain the highest ethical standards, which are founded on honesty and fairness.
Skip the long phone queues with the help of DoNotPay! Access DoNotPay through any .
If you still need help, leave a comment below, someone here could help
Even after reading this post, and doing your research about Priceline, you may still have some inquiries and concerns. A person who has been through a case similar to yours might be able to help you. So post your questions down below. As an online community, we want to assist each other in making one another's lives better and easier. Thank you!
Skip the long phone queues with the help of DoNotPay! Access DoNotPay through any .
What other helpful services does DoNotPay have?
DoNotPay is easily accessible through your . It is loaded with features that can help you with many demanding situations:
Apply for speeding tickets to be reconsidered
DoNotPay can help you skip the phone queue at 10,000+ companies
Have you been having issues with other companies too? DoNotPay will help you get in touch with practically every major company out there, no matter what field it is in. The list is exhaustive and ever-expanding. Below is a list of articles on how to use DoNotPay to contact a few leading companies. Even if a company isn't on our list or we haven't yet published an article about it, chances are that DoNotPay can help you get in touch with them now without waiting on hold.
Access DoNotPay through any .