How To Get a PayPal Refund Without Any Hassle?
PayPal is an online service that provides a convenient way to transfer money. You can send and receive funds and pay for products and services online. If some of these services or products do not meet your expectations, or they are unsatisfactory in any way, you may need to ask for the return of your money.
Customers and sellers sometimes can't reach an agreement on their own (for the product or service paid with PayPal), so PayPal intervenes to help solve the issue. This is usually the reason why people request refunds on PayPal. Find out more about how DoNotPay can help you get a PayPal refund.
How Do Refunds On PayPal Work?
PayPal offers a buyer protection program to help buyers avoid fraud in case of false presentation of products or failing to deliver an item. There are a few common reasons why people request refunds which PayPal deems plausible:
You are not satisfied with your purchase

You have not received it

The seller does not collect the payment
There is no need to get a refund in the last scenario. If the seller doesn't claim your payment within 30 days, the amount will be refunded to you automatically.
What you need to understand about getting a refund on PayPal is that this financial institution is just an intermediary between you and the seller—it is a means of transferring money—so you have to contact the seller directly to request a refund. 
How Can I Request a PayPal Refund With DoNotPay?
Using DoNotPay's chatbot for submitting your refund request is the easiest and most convenient option you can choose. Open DoNotPay in your web browser.
This is what you need to do:
Click on Get Protected under Chargeback Instantly category

Enter your bank details and the company you are requesting a refund from

Fill in the information about your order and the amount

Choose whether you would like DoNotPay to send the demand letter for you or not

Verify your identity and you are done
The best thing about requesting a refund with DoNotPay is that it doesn't just submit your request, but it also strengthens your case. It helps you get the refund you requested by sending all relevant VISA and Mastercard codes to your bank, thus creating evidence on your behalf.
Can I Request a PayPal Refund On My Own?
There are a couple of ways to submit a PayPal refund request on your own. Bear in mind that some products need to be processed by the seller before you can receive the refund you requested.
| | |
| --- | --- |
| Can You Request a Refund Via | Yes / No |
| DoNotPay | Yes |
| Email | Yes |
| Phone | No |
| Letter | No |
| Website | No |
| In-person | No |
How Do I Claim a Refund Through PayPal?
You can't claim a refund through PayPal, but you can cancel the transaction. The difference is that if you want a refund, it means that you have paid for something but when you received it it was not what you expected so you want to return it and get your money back. It is not a refund if you request to cancel the transaction, get the chargeback, and stop the process of buying/selling goods or services.
You will need PayPal's website to find your seller's contact information to try and get a refund from them directly. This is how you can do that:
Log into your PayPal account

On the Summary page, click on the transaction you want to cancel

Use the seller's email you find there to send a refund request to the merchant
The process is the same on both PayPal's website and the mobile app.
Can I Check The Status Of My Refund Request?
You can check your refund status any time by logging into your account. There are several status types that you can come across. Here's what they mean:
| | |
| --- | --- |
| Refund Status | Meaning |
| Pending | Your bank is processing your refund (this takes three to five business days) |
| Refunded | Your refund amount should be in your PayPal balance or on your card |
| Temporary Hold | Your refund is sent before your bank clears the payment (this takes three to five business days) |
| Completed | Your refund is approved and completed (it takes three to five business days to receive the amount) |
If you prefer talking to a real person when double-checking something, you can try reaching out to PayPal's customer service.
Log into your account

Get the one-time passcode

Dial 1-402-935-2050
Their business hours are from 6 a.m. to 6 p.m. Monday through Sunday.
You can discuss only your account and payment details. PayPal customer support will not be able to disclose any information to non-account holders.
The first thing that pops to mind when you think of customer service is the never-ending queue. DoNotPay's Jump the phone queue feature has got you covered so that you don't have to wait in line—we will do that for you.
PayPal—Does the Refund Go To Original Payment Method?
Yes, it does. There are several payment methods you can use with PayPal.
Your bank account

Your credit or debit card

Your PayPal balance (only available if you have PayPal Cash or PayPal Cash Plus account)
You can choose your preferred payment method in a few steps:
Log into your account

Click on Wallet

Select the payment method under the Payment Methods category

Click on Set As Preferred
You can also discuss payment methods for refunds with the seller.
Might I Encounter Any Issues While Requesting a Refund?
Some users have reported that PayPal's customer support was not particularly helpful when they requested refunds. It also denied the users their refunds.
PayPal offers a possibility to open a dispute if you are denied a refund, but most cases end with the refund requests denied. One particular incident ended with PayPal denying the refund and even refusing to let the customer escalate the dispute further. The issues arise mainly due to PayPal's different reports on the refund policy, which confuses its users.
Another incident involved a canceled transaction. The customer bought an item and paid for it only to find out that the seller does not have that item anymore. The seller canceled the transaction and started the refund process on PayPal, but it wasn't completed. Instead, the customer was asked to contact the seller directly. To avoid going through similar situations, let DoNotPay help.
PayPal clients have had issues with subscriptions and automatic renewals when paying for it with PayPal as well. Again, the PayPal advice was confusing and unhelpful, so some people lost money on unwanted subscriptions. DoNotPay can help you with canceling all unnecessary subscriptions with just a few clicks.
If you prefer to be safe than sorry, you can always use DoNotPay's virtual credit card when signing up. It is a virtual credit card that does not have or store any of your data.
How Can DoNotPay Help Me With PayPal Refund Issues?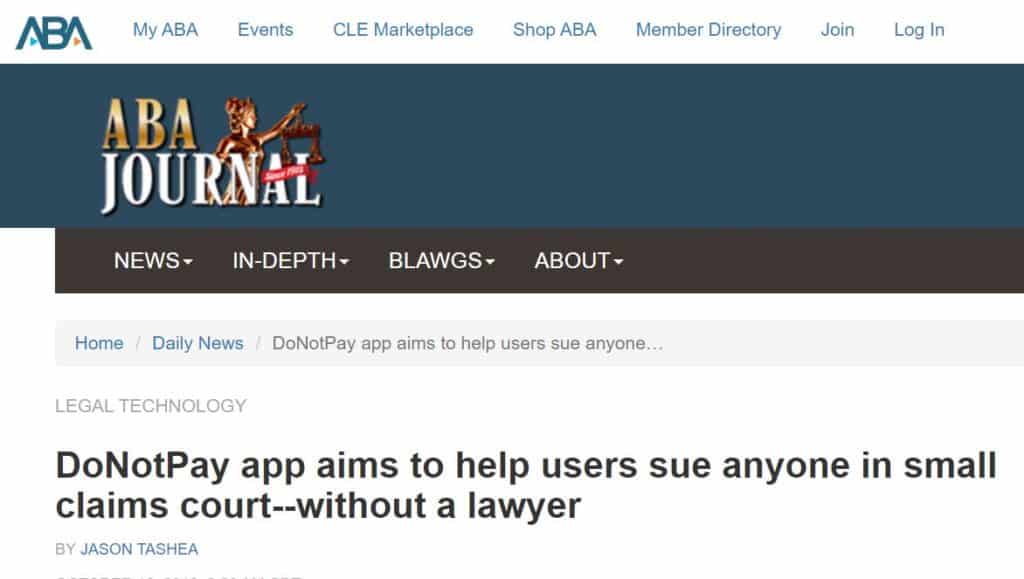 DoNotPay can help you sue anyone in small claims court. If your seller refuses to refund the amount you spent and PayPal does not rule in your favor, you can sue them both in just a few minutes with DoNotPay.
Log on DoNotPay in your web browser and we will help you. All you need to do is follow the steps below:
Confirm whether your case is suitable for small claims court

Write a demand letter

Fill in the court forms

File your complaint

Serve the seller
You are not alone! DoNotPay will guide you through everything.
DoNotPay Can Help you Get a Refund for Various Services
Don't you just hate it when you buy a product or service and realize it's not to your liking? Your money doesn't need to be wasted like that. With the help of DoNotPay, you can request a refund from any company, even the ones that officially offer no refunds, in just a couple of minutes. All you need to do is provide our chatbot with the necessary information, and we will fax a refund request to your bank. We can also contact the service provider for you and ask them to refund your payment. We can help you request a refund from:
DoNotPay Protects Your Privacy and Finances
Sharing your credit card details online comes with certain risks, and it's getting more difficult to tell good and bad websites apart. With DoNotPay's virtual credit card generator, you will be able to protect your identity and bank account from cyber scammers.
Whenever you run into a suspicious email or website, generate a virtual credit card and proceed without worries. Our virtual cards also work like a charm if you want to avoid automatic payments after free trials.
Find More About DoNotPay's Amazing Features Below

DoNotPay is a virtual legal assistant that can help you understand PayPal refund policy, help you get refunds and chargebacks, and much more. Open it in your web browser and get assistance with:
Disputing traffic tickets without any fuss

Dealing with speeding tickets