How to Get Your Now TV Refund Fast

Established in 2012, Now TV is a subscription streaming service that's currently available to residents of the UK, Germany, Ireland, and Italy. With a Now TV subscription, you'll get access to critically acclaimed TV shows, recently released movies, popular television classics, and live sports. Now TV also offers a variety of options in children's entertainment. If you signed up for this service and are unhappy with the available content, you can request a Now TV refund.
Getting refunds from companies like Now TV on your own isn't always easy. Online streaming services don't generally have large customer support teams. Instead, many of these businesses are largely reliant on self-help tools, automated chat systems, and other non-human platforms for solving problems.
The good news is that DoNotPay can always help. With DoNotPay, you can ask for refund assistance for delayed Trainline trips, council taxes, and cancelled for plane tickets. The Chargeback Instantly product from DoNotPay is designed to help consumers get their money back when merchants fail to deliver.
How to Get a Now TV Refund on Your Own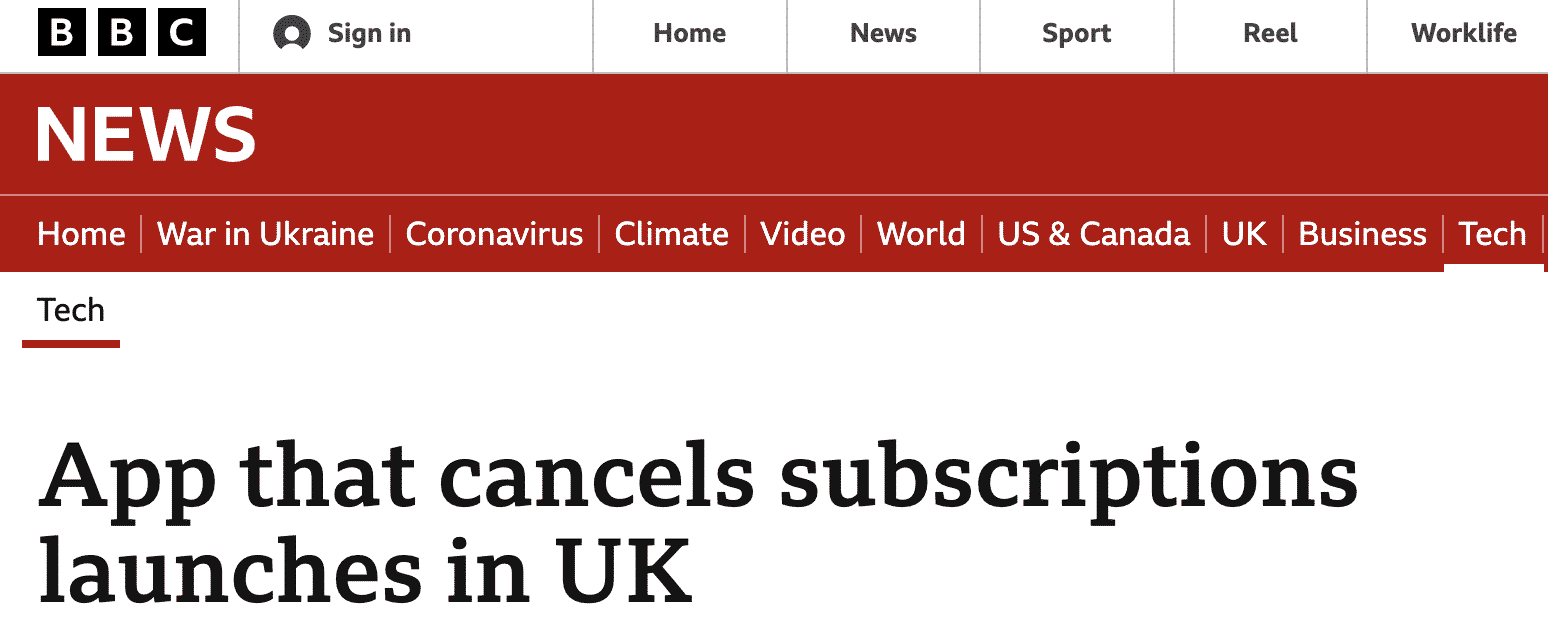 Just like most companies, Now TV does not have a clear declaration of how you can get a refund. Instead you can reach out to them if you are qualified for one.
The primary point of contact is through their website's Request a Refund page. Here you can find points that would decide if you are eligible for a refund. If you need further assistance, scroll to the bottom of the page and click on the "Get in touch" button.
Below are various ways for you reach out to Now TV:
Website
Now TV Help Page
Phone Number
03303 323 050
Post Address
Now TV Head Office

The Hub

1st Floor

Grant Way

Isleworth TW7 5QD

Email Address
customerservices@nowtv.com
Now TV has firm policies pertaining to refunds and it's important to know whether your issue is recognized as a refundable one.
No matter how you get in touch with this Now TV, always have the following information ready to avoid any confusion with your account:
Account information
Billing amount
Billing date
Payment method
Reason for requesting a refund
Common Reasons for Requesting a Now TV Refund
Many people seeking refunds from Now TV signed up for free trial offers in the past but forgot to cancel their memberships before they got billed for a full month of service. Other common reasons for requesting a Now TV refund include:
Fraud (someone signed up for the service with your information)
Insufficient programming for the cost (low service value)
Poor streaming quality
Multiple Now TV accounts
How Long Will It Take to Get a Refund From Now TV?
We highly suggest that you do not get your hopes up as getting a refund from Now TV has been known to be a tedious and lengthy process.
If your request for a full or partial Now TV refund is approved, the related funds will be returned to the same payment method that's stored in your Now TV account. It may take three to seven business days for your bank or credit card issuer to process your refund on their end.
Problems You Might Encounter When Requesting a Now TV Refund on Your Own
The most common complaints about Now TV refers to being denied a refund. This company has an incredibly strict refund policy and rarely issues refunds at all apart from offering dissatisfied subscribers partial reimbursements.
Fortunately, DoNotPay can initiate a chargeback on your behalf if you have a valid reason for seeking one.
How to Cancel Your Now TV Subscription So You Don't Get Billed Again
When refund requests are denied by Now TV, consumers always have the option of cancelling their subscriptions to avoid additional charges. You can cancel your Now TV service today, and you can still take action to initiate a chargeback with DoNotPay. To cancel Now TV:
Visit "Now Membership" on the Now TV website
Click "Cancel Membership"
Follow the steps displayed on your computer, laptop, mobile phone, or tablet screen
To simplify this process, Now TV recommends completing your cancel subscription request on its official website rather than the Now TV mobile app.
Avoid being charged for subscriptions that you don't want, consider using a virtual credit card when taking advantage of free trial offers. With DoNotPay virtual credit cards, you can mask your payment information. This way, you can start free trials and enjoy them risk-free.
How to Get a Now TV Refund With DoNotPay
If you're having a hard time dealing with Now TV directly, you're not alone. The customer support centres for many popular streaming services are notoriously difficult to get in contact with. Even if you are willing to spend the time waiting on the phone for a live representative, there's always the chance that your refund request will be denied.
This is where DoNotPay comes in. The DoNotPay Chargeback Instantly product can help you get your money back even after all of your efforts have failed.
You just need to:
Find the Chargeback Instantly product on DoNotPay.

 

Tell us which credit card (or ACH transfer) the payment was on, and enter the name of your bank and the merchant.

 

Select the reason for your chargeback, and provide relevant details, including the charge amount, the charge date, a description of the payment, and any files you can upload as evidence.

 
When you're done, we'll fax this request to your bank or credit card company immediately. We will also draft a letter that states all relevant (reason) codes. This way, you can win your claim. Best of all, DoNotPay can follow up with Now TV for additional information, and we can collect more evidence for your claim if you need it.
DoNotPay Can Help You Get a Refund or Chargeback From Any Company
You can use DoNotPay to request refunds from any company that has given you substandard service, automatically charged your credit card after a free trial, or delivered unusable goods. Moreover, if companies aren't responsive to your refund requests, you can use DoNotPay to initiate chargebacks.
Get started with DoNotPay today to request refunds from:
Other Ways DoNotPay Can Help You Save Time and Money
When you want to save both time and money, DoNotPay is always the best tool to use. In addition to helping you get your Now TV refund or chargeback processed, DoNotPay can also help you:
Subscribe to DoNotPay to solve problems and get things done fast.