Louisiana Sex Offender Laws—Use DoNotPay's Alerts as Your Safety Cover
Louisiana sex offender laws have always been stern towards convicted sex offenders and child predators. Back in 2012, Louisiana became the first state to ask its offenders to list their criminal status on social media platforms like Facebook!
Lousiana has 279 sex offenders for every 100,000 residents, which is unsettling on so many levels. Despite robust laws, the state's Sex Offender Registry has been compromised by major flaws in its framework for over 12 years.
DoNotPay's AI-based sex offender search mechanism squashes the variables of faulty state sex offender registries. Enjoy foolproof safety— today to get crucial alerts on all sex offenders living near you!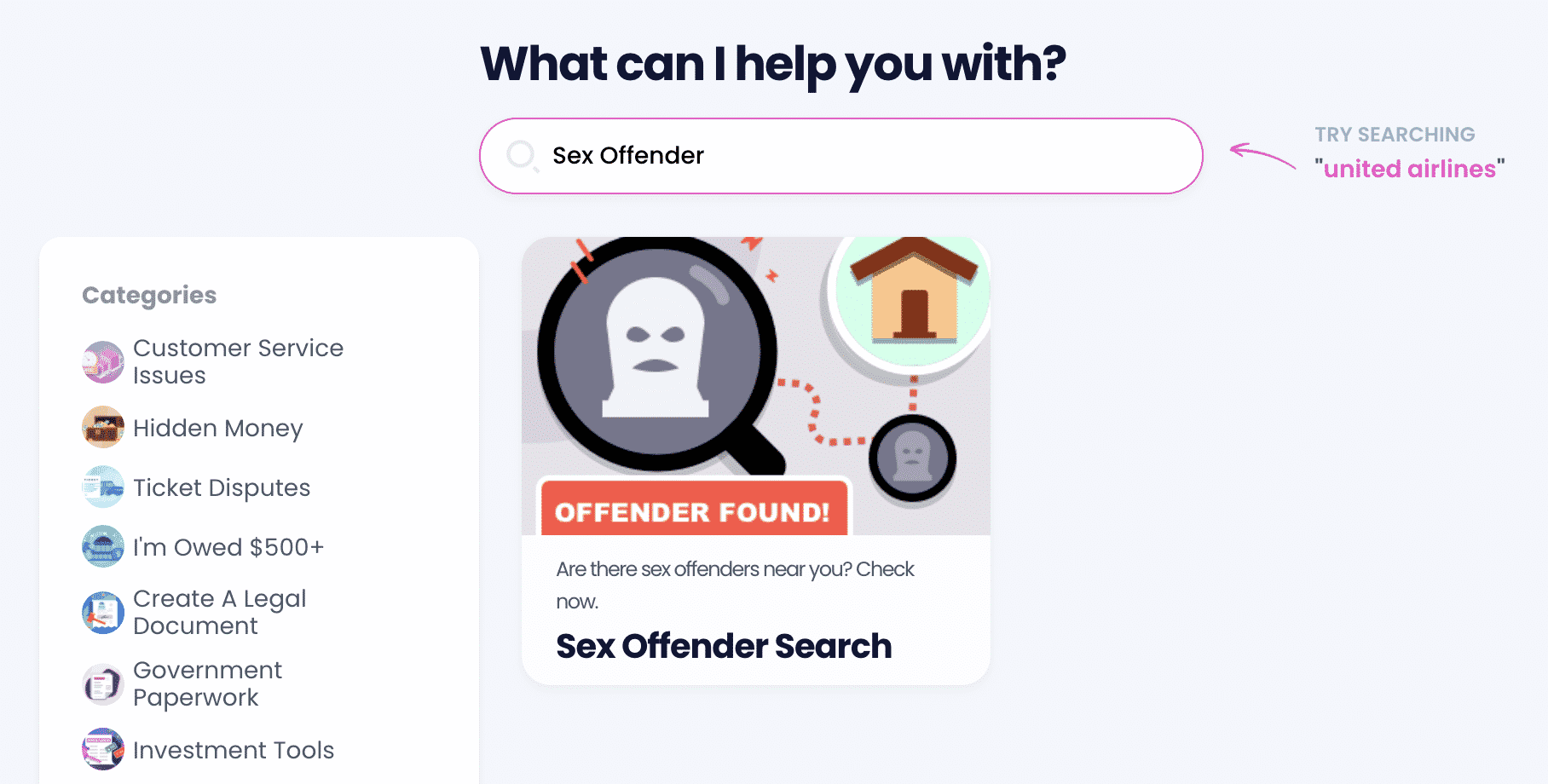 Louisiana Sex Offender Law Explained
Louisiana's sex offender law requires offenders to register on the State Sex Offender & Child Predator Registry if they have been convicted of, plead guilty to, or adjudicated for certain sex crimes.
The registrant will provide the following details to law enforcement of their residency's Sheriff or Police Department:
Name and alias
Permanent address with proof of residence
Temporary residence details, if applicable
Employment details
Place of education details—for juvenile sex offenders
All contact numbers
Personal ID details
All email addresses and online identifiers used
Travel and immigration documents
Current photograph, DNA sample, fingerprints, and palm prints
Physical description facts, like sex, race, hair color, height, age, weight, scars, tattoos, or other identifying marks
Details of the conviction obtained
Non-compliant or wilfully unregistered sex offenders may face penalties of up to $3,000 and a prison sentence of a maximum of 20 years.
Understand the Louisiana Sex Offender Tiers
Sex offenders in Louisiana are classified under three tiers based on the severity of their crimes. Tiers determine the period of registration and the penalties associated with non-compliance. A high-tier assignment indicates that the offender is a threat to public safety due to the likelihood of recommitting the crime.
This table will give you a bird's-eye view of the tier laws in Louisiana:
Registration Duration
Examples of Crimes
Tier 1
15 years

Sexual assault where the victim is an adult
Sexual misconduct between a teacher and a student
Intentional exposure of a victim to AIDS

Tier 2
25 years

Possession or facilitation of child pornography, which includes sexting between a minor and an adult
Soliciting images of a minor through the internet
Trafficking of a minor for sexual purposes

Tier 3
Lifetime

Sexual battery in the second degree
Rape and aggravated rape
Aggravated kidnapping of a minor
Incest with sexual intercourse
Any serious sex crime that uses violence
Louisiana Sex Offender Laws—Notification Rules
Megan's Law made it compulsory for states to maintain public sex offender registries—also inspiring many states to notify the community about local sex offenders. One unique feature of Louisiana's registration laws is that it shifts the burden of issuing community alerts from the law enforcement to the offender.
A newly registered sex offender is mandated to follow an initial community notification rule within 21 days of conviction or release from confinement. The offender must notify their crime and registration status to the following:
At least one person in every household or business within a specified radius of their residence
The owner or lessor of their residence, where applicable
The district's school superintendent
The management of any park, playground, or recreation center within a specified radius of their address
Some offenders are also asked to get their physical description and offense details published in a local journal on two separate dates. If an offender's work involves contact with minors, they may have to post a notice of their offender status outside their place of employment.
Louisiana Sex Offender Law—Restrictions Imposed
Louisiana may restrict sex offenders in a number of ways. Here are some common restrictions imposed on the state's sex offenders:
Keep Louisiana Sex Offenders at Bay With DoNotPay's Dependable Alerts
Louisiana sex offender laws leave the community alerts to the unreliable and malicious offenders, which is hardly reassuring. Considering the multiple complaints about the state's inconsistent Public Registry, we understand if you're anxious about the safety of your loved ones.
DoNotPay offers you a no-nonsense alternative in the form of our Sex Offender Search feature that extracts the database from any state registry within a matter of seconds.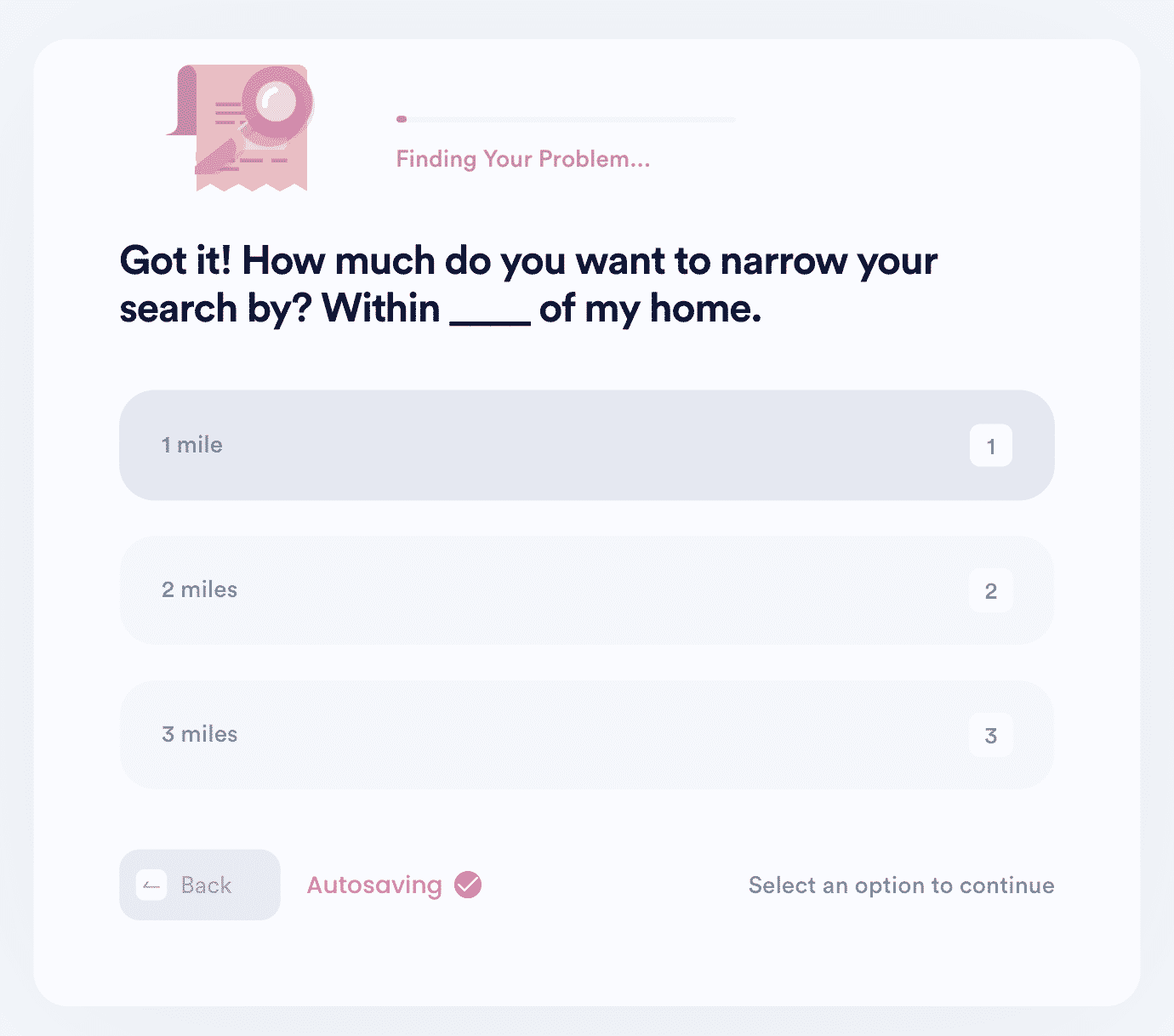 Our quick and straightforward report can give you any offender's file pictures and registered details in four simplified steps:
and hit the Sex Offender Search button
Choose between a single-offender report or a comprehensive report of all offenders around you
Set a distance radius between one and three miles to refine our area scan
Tell us if you want to sign up for our optional weekly alerts
Our weekly alerts aim to make safety a routine process. We can run an automated search for your given address and give you an updated report of all the current offenders around you for that week.
What if the Search Results Say There's a Predator in My Neighborhood?
If DoNotPay's report alerts you of a predator lurking in your neighborhood, do not panic!
Here's what you can do to stay safe:
Discuss the issue with your family or at-risk loved ones
Reach out to your immediate community for a discreet discussion
Contact the offender's supervising officer to report anything suspicious
You should avoid any attempt to stalk or harass the offender as that would be unlawful.
Need Legal Assistance? DoNotPay Got You Covered!
Forget about getting a migraine every time there is an administrative task to handle. DoNotPay makes it easy and stress-free to deal with any bureaucratic issue that comes your way.
Not only can we assist you in drafting a legal document and getting it notarized, but we also help you:
Finishing Your Daily Errands Has Never Been Easier!
Looking for help with running errands? You don't have to spend hours trying to make a DMV appointment or contacting a customer service rep! Completing your day-to-day tasks stops being a burden once DoNotPay gets involved.
There is no shortage of errands we'll help you run for a small subscription fee, including:
Sign up for DoNotPay and avoid spending hours on simple daily tasks that can be done in a jiffy!