How to Claim a LifeLock Settlement Refund Online
LifeLock is a U.S.-based identity theft protection company. They keep track of identity theft, credit score changes, and the use of personal information. The company was renamed Norton LifeLock in November 2019. DoNotPay can help you get a refund fast in case you are unsatisfied with LifeLock service!
What Is a LifeLock Settlement Refund?

In 2015, LifeLock was ordered to pay $100 million to settle Federal Trade Commission (FTC) charges because they violated a 2010 FTC order. They failed to deliver the services they said they were offering on their website.
According to FTC, LifeLock failed to protect its customer data and falsely advertised that it protected sensitive customer data using the same strict safeguards that financial institutions use. They also falsely stated it provided 24/7/365 alerts "as soon as" any suspicious activity with the customers' identity was happening.
Under the settlement, any money not received by consumers in the class action settlement or through settlements between LifeLock and state attorneys general would go to the FTC to give out to consumer refunds.
If you were a LifeLock customer between 2012 and 2014 and didn't get a previous payment, the FTC would've sent you a refund check. They were sending refund checks totaling more than $31 million, and the average amount was around $29.
When you got the check, you were supposed to cash it in or deposit it within 60 days.
In case you had any questions, FTC offered you the option of calling the refund administrator at 1-866-898-5106.
What Is LifeLock's Refund Policy?
According to their website, the statutory law rights don't apply to LifeLock's policy. You should also be wary in the following cases:
Your LifeLock account will be deleted when the paid membership period ends if you get a refund and/or cancel your LifeLock service

Different rules and regulations regarding your cancellation and refund eligibility may be in place when purchased from or billed through a third party (for example, a retailer, service provider, vendor, reseller, etc.)
Different rules apply for LifeLock's Monthly and Annual memberships.
Monthly LifeLock Memberships
Be careful because the purchase of a monthly membership is not eligible for a refund. If you decide to cancel it, the membership won't automatically renew the following month, but your protection will continue for the remaining days in your already-paid-for term.
Annual LifeLock Memberships
Unlike the monthly membership, the purchase of a LifeLock annual membership is eligible for a refund if you request it within 60-days of the date of purchase, according to their 60-day Money Back Guarantee. You can only get your money back for the fees you paid while being a member.
How To Request a LifeLock Refund Manually
If you decide to request a LifeLock refund on your own, these are your options:
| | |
| --- | --- |
| Can You Request a Refund Via | Yes/No |
| DoNotPay | Yes |
| Phone | Yes |
| Email | No |
| Letter | No |
| Company Website | No |
| In-person | No |
How To Request a LifeLock Refund Over the Phone
On their website, LifeLock states that the best way to request a refund is by contacting their customer service over the phone. This is what you'll need to do:
Call all 1-844-488-4540

Explain why you are contacting them

Be clear that you want to request a refund

Provide them with all the info they ask for

Wait for further instructions
How To Get a Refund From LifeLock in a Heartbeat—With the Help of DoNotPay

Enjoy the best technology has to offer, and allow DoNotPay to help you get a refund from Lifelock. Forget about going through the process of requesting your money back on your own—your virtual assistant can deal with it all in the blink of an eye. Just do the following:
Open DoNotPay in your

Find the

File a Chargeback Section

Click on the

Get Protected

button

Provide us with all the relevant info about your bank

Type in

LifeLock

as the merchant

Verify your signature

Submit the request
We will make sure that your bank gets a request as soon as possible. DoNotPay will also get all your VISA and Mastercard codes and send them in a letter to make sure you win the case. If you would rather our app contact the merchant on your behalf, we will gladly oblige.
Use DoNotPay To Sue LifeLock If They Are Being Unreasonable!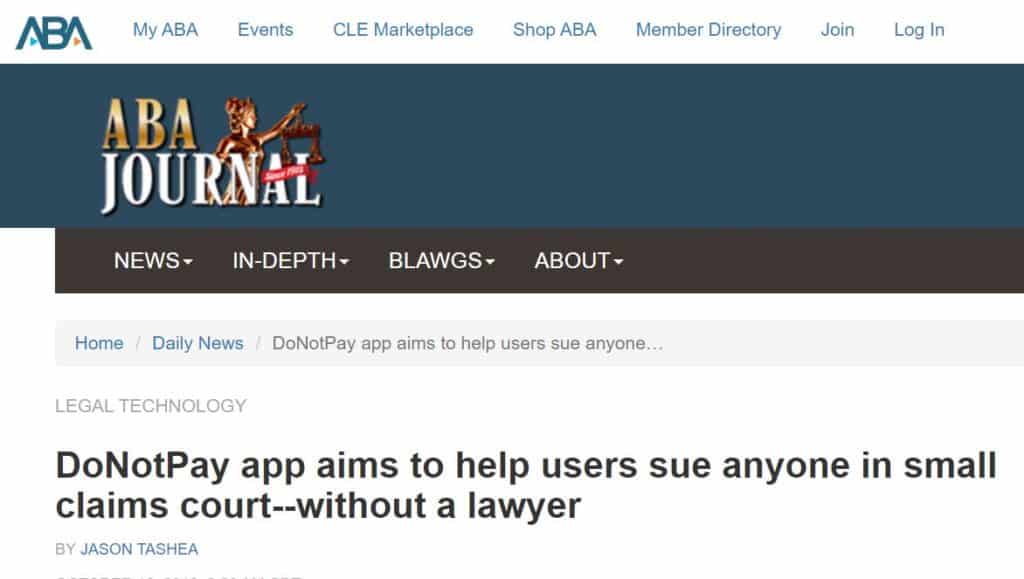 It is not rare that companies cause you trouble when you're trying to get a refund from them. If you are having those problems with LifeLock, don't stress—DoNotPay has the option of helping you sue any company in small claims court.
We care about protecting our consumers' rights and want to make it possible for all of them to use services. Our app has even been recognized by the American Bar Association and got the Louis M. Brown Award for Legal Access.
The world's first robot lawyer can provide you with all the necessary documentation, fill it out for you, and make sure you win your case. We can also prepare a script that you can use in court to sound more convincing and get your money back without trouble.
Other Great Features DoNotPay Offers

DoNotPay can offer its assistance with numerous tasks you need to deal with.
Maybe you have email problems and want to know how to stop Bitcoin spam email, need to find the best email spam blocker, learn how to optimize your junk email filter, or stop fake invoice emails? Our app has your answers.
Your virtual assistant can help you with electric bills in various states like Georgia, New Jersey, or Pennsylvania.
Find out the best tips and tricks to use when getting in touch with customer support of USAA, Hertz, Rockstar, or Marriott.
Our app is also your best choice to eliminate unwanted subscriptions from companies like Scribd, Primerica, ABCMouse, Bld Resume, F.Y.E Backstage VIP Pass, or Save the Children.
If you want to learn how to stop robocalls on a landline or deal with a social security robocall, you should turn to the world's first robot lawyer for help.
One of the options in its offer that DoNotPay is most proud of is our virtual credit card. It allows you to enjoy free trials without the fear of getting charged. This is enabled thanks to our app generating a card number for you, and the company isn't able to tell the difference from a real credit card number. Try out various services before deciding to commit to them without having to worry about paying for them!
Access DoNotPay it in your , and let it assist you with any of the following tasks:
Fighting speeding tickets

Disputing traffic tickets