Cancel Scribd in under two minutes
Scribd is a digital library subscription service offering access to millions of ebooks and audiobooks. This service has over one million paid subscribers worldwide.
| | |
| --- | --- |
| Can you cancel with | Yes / No |
| DoNotPay | Yes |
| Email | Yes |
| Phone | No |
| Letter | No |
| In-person | No |
| Online | Yes |
How to cancel Scribd by yourself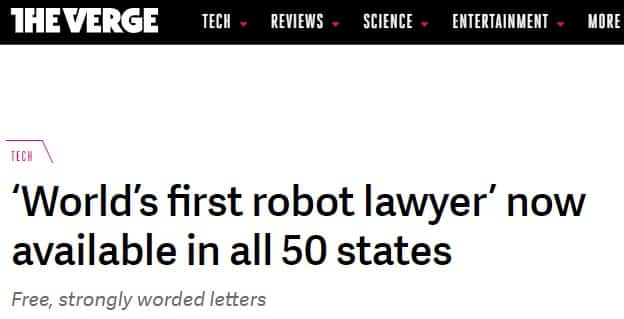 Scribd offers two ways to cancel the service—online and email.
Canceling Scribd online
If you want to cancel Scribd, you need to access your account from a web browser and do the following:
Log into

your account

.

Go to your profile in the upper right corner and open a drop-down menu.

Select "Account Settings".

Under "Membership & Payment Details", click on "Cancel Membership".

You will go through several pages to confirm the cancelation.

You should see a message that you successfully canceled your account.

You will receive a confirmation email registered to your Scribd account.
Canceling Scribd with an email
If, for any reason, you can't cancel your membership through the Scribd website, send an email to support@scribd.com asking customer support to do it for you.
How to cancel Scribd with the help of DoNotPay
Canceling your Scribd membership is not as easy as it seems. If you want to avoid this annoyance, here is how DoNotPay can help:
Open DoNotPay in your

web browser

.

Choose "Find Hidden Money".

Type in "Scribd" under service you wish to cancel.
You will receive an email from us when your subscription to Scribd is canceled.
Alternatives to Scribd
Company
Pricing
Benefits
Hoopla
Depends on your local library fee

24/7 access to ebooks, movies, and audiobooks at public libraries
Available for computer, tablet, or phone

Digitalbook
Free

Free public domain ebooks and audiobooks
Available for various operating systems
Formats for Kindle and Nook devices
Will Scribd free trial auto-renew into a paid subscription?
Yes. When you sign up for the paid membership, you will receive a 30-day free trial period. If you don't cancel your subscription before this trial period ends, it will auto-renew into a paid membership.
Potential problems when canceling Scribd
Canceling Scribd may not go smoothly. Users reported charges even after they canceled the service. If this happens, check your account and contact customer support in the "Ask a question" section on the website or by email. If you subscribed to Scribd through a third party, like iTunes, App Store, or Fortumo, you need to cancel your subscription through them.
Let DoNotPay's virtual credit card stop Scribd charge you after free trial ends
With so many ebooks to read, it's easy to forget to cancel your free trial on Scribd. If you want to stop this from happening, you can use DoNotPay's virtual credit card to sign up for paid membership. Scribd won't know the difference from your regular credit card, and you will enjoy the free month without having to look in the calendar.
How will Scribd charges appear on your bank statement?
| | | |
| --- | --- | --- |
| SCRIBD.COM SAN FRANCISCOCA | SCRIBD.COM SAN FRANCISCOCA | Scribd Inc 141-58969890 CA |
| PAYPAL INST XFER SCRIBD.COM | SCRIBD.COM 04152336230 CA | DEBIT CARD PURCHASE - SCRIBD.COM SAN FRANCISCOCA |
| SCRIBD.COM Support.SCRIBD.COM | PAYPAL *SCRIBD.COM | PAYPAL INST XFER SCRIBD.COM WEB ID: PAYPALSI77 |
| SCRIBD.COM SAN FRANCISCO CA 94104 US | Scribd Inc | SCRIBD.COM |
| SCRIBD.COM 415-896-9890 CA | PaymentTo Scribd | Scribd Inc San Francisco CA |
| SCRIBD.COM Support.SCRIBD.COM CA | PAYPAL *SCRIBD.COM 402-935-7733 CA | |
| SCRIBD.COM 415-233-6230 CA | Recurring PaymentTo Scribd | |
Does Scribd refund their cancellations?
Yes. If you want a refund for the unused premium membership, you need to submit a request to Scribd within 30 days after the last charge on your credit card. You will not receive a partial or full refund for your subscription if you use your membership during these 30 days. Scribd can't issue refunds for charges older than 30 days.
Will Scribd let me pause my subscription instead of canceling?
Yes. When you proceed to cancel your Scribd subscription online, you will be asked to pause membership instead. Scribd offers up to 12 weeks to pause your membership.
DoNotPay can monitor all your subscriptions
Based on the 2018 survey, Americans give around $237 per month for subscription services. A portion of that money goes to unused services they forgot to cancel. If you want to prevent this from happening to you, let DoNotPay monitor all your subscriptions. DoNotPay will identify subscriptions you don't use and help you cancel them in just a couple of minutes. Connect your bank account or email to DoNotPay and let our app save your money.
Is Scribd unreasonable? DoNotPay can help you sue them
If you tried reasoning with Scribd only for all your efforts to fail, it's time to try something drastic. You can sue Scribd in small claims court with the help of the DoNotPay's robot lawyer. This first robot lawyer in the world received an important recognition by the American Bar Association with the Louis M. Brown Award for Legal Access. It will help you prepare your case and resolve your issues with Scribd.
DoNotPay Protects Your Privacy and Finances
Sharing your credit card details online comes with certain risks, and it's getting more difficult to tell good and bad websites apart. With DoNotPay's virtual credit card generator, you will be able to protect your identity and bank account from cyber scammers.
Whenever you run into a suspicious email or website, generate a virtual credit card and proceed without worries. Our virtual cards also work like a charm if you want to avoid automatic payments after free trials.
Other features of the DoNotPay app
DoNotPay can help you deal with other issues besides canceling Scribd membership. Use our app to:
Challenge speeding tickets

Dispute traffic tickets