Request a JD Sports Refund In 3 Easy Steps
Are you trying to get a refund on an item you recently purchased from ? JD Sports is a giant sports apparel retailer based in Bury, Greater Manchester, England with locations throughout the world. Simply put, JD Sports is to the sports apparel business what Microsoft is to the computer business.
JD Sports has grown into a recognised industry leader since opening its doors in 1981 and now has more than 37,000 employees. In growing its business, JD Sports has also tried to streamline its business to cater to a predominantly online customer base. JD Sports' refund policy has tried to grow with the company and complement the policy with promises of excellent customer service.
Let's take a look at JD Sports from the perspective of a customer who needs a refund for an item they were displeased with. After seeing the needed steps to take and the reviews of those who have issues with that process, we will give you through the services of DoNotPay!
JD Sports Refund Policy
You have purchased an item, let's say a pair of Adidas Cross Trainers, and when the shoes arrived, you found they have sent you not only the wrong size but the wrong shoe style. Let's also assume that this item is your first encounter as a customer with JD Sports, and your knowledge base concerning a refund is nil.
Go back to the website where you found the item and from the home page;
Click on the HELP menu.
In the centre of the page, click the select all box for Returns and Refunds.
This will bring you to a list of FAQs concerning Refunds.
Carefully choose the refund scenario that best describes your issue.
Read each FAQ in detail.
There are many choices and specific language to those choices, so one wrong move on your part could leave you asking why no action has taken place to resolve your problem.
Immediate Concerns
On the FAQs of the Returns and Refund page, carefully look through the available choices but first choose the very last one titled, 'What is Your Returns Policy.'

In the middle section of that page, among all the do and do not language for returns, pay attention to the "Please Note" section. Your refund may be in jeopardy if you have purchased your JD Sports goods outside of the UK and you are trying to return them to a UK store. Online shopping is such that the Singapore Australia and US JD Sports websites look identical to the JD Sports UK website. Also, the amount you paid for express shipping will only be refunded at the normal post shipping rate. If you are sending your item back through a parcel service, be sure to include your despatch note, or your return may not be processed.

JD Sports Refund Timeline
If your despatch note and all other aspects of your return are in line with the return policy, you should receive a refund in your account in 5 business days. If you have not received a refund after five days, contact the Customer Care Team.
On the FAQs page, there are 15 assorted scenarios for returns and refunds. There is even a particular way to refund an item purchased through a JD Sports Brand Partner, and if this is your case, special labels and information must be supplied. Be careful and be alert when discerning information from these sources.
JD Sports Customer Reviews and Refund Concerns
There are several ways, according to the JD Sports websites, to get your returned items refunded.
According to data provided by review.io JD Sports customer reviews tally up this way:
1,276 Customer Reviews
Customer Happiness Letter Grade F
Star rating of 2.0 from a possible 5
Refund procedure described as DIFFICULT
Industrial Average Rating of 34.4 from a possible 100
Their primary complaints all centred around returns and refunds. One of the most recent reviews; "Ordered £100 gift voucher on 2nd January - still not left the warehouse- customer care absolutely no help. Told by Emily that I can't get a refund as the order has gone to the warehouse and they have no way of contacting them. How difficult is it to put a voucher in an envelope? Grandson's birthday has come and gone. I will certainly never use JD Sports again."
That review was from a lady in Glastonbury that wished to remain anonymous. Several reviews were listed as anonymous, and you can see them all by clicking this link.
Are you ready for a fast and easy solution to your ? We thought so!
Let DoNotPay Put The Fast and Easy into Your JD Sports Refund
If you have never used DoNotPay for anything, get ready to be impressed! DoNotPay was designed for levelling the playing field and making issues like your refund from JD Sports a fast and easy problem to be solved!
DoNotPay is as simple as filling out an online survey just answer a few basic questions, and the DoNotPay team gets to work on your behalf! Let's take a look at getting your JD Sports refund through DoNotPay. All you have to do is:
1. Find the File a Chargeback product on DoNotPay.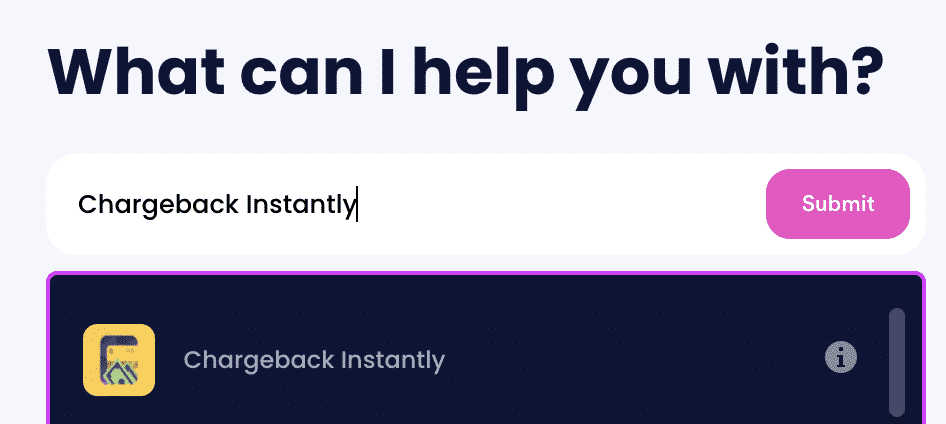 2. Tell us which credit card (or ACH transfer) the payment was on, and enter the name of your bank and the merchant.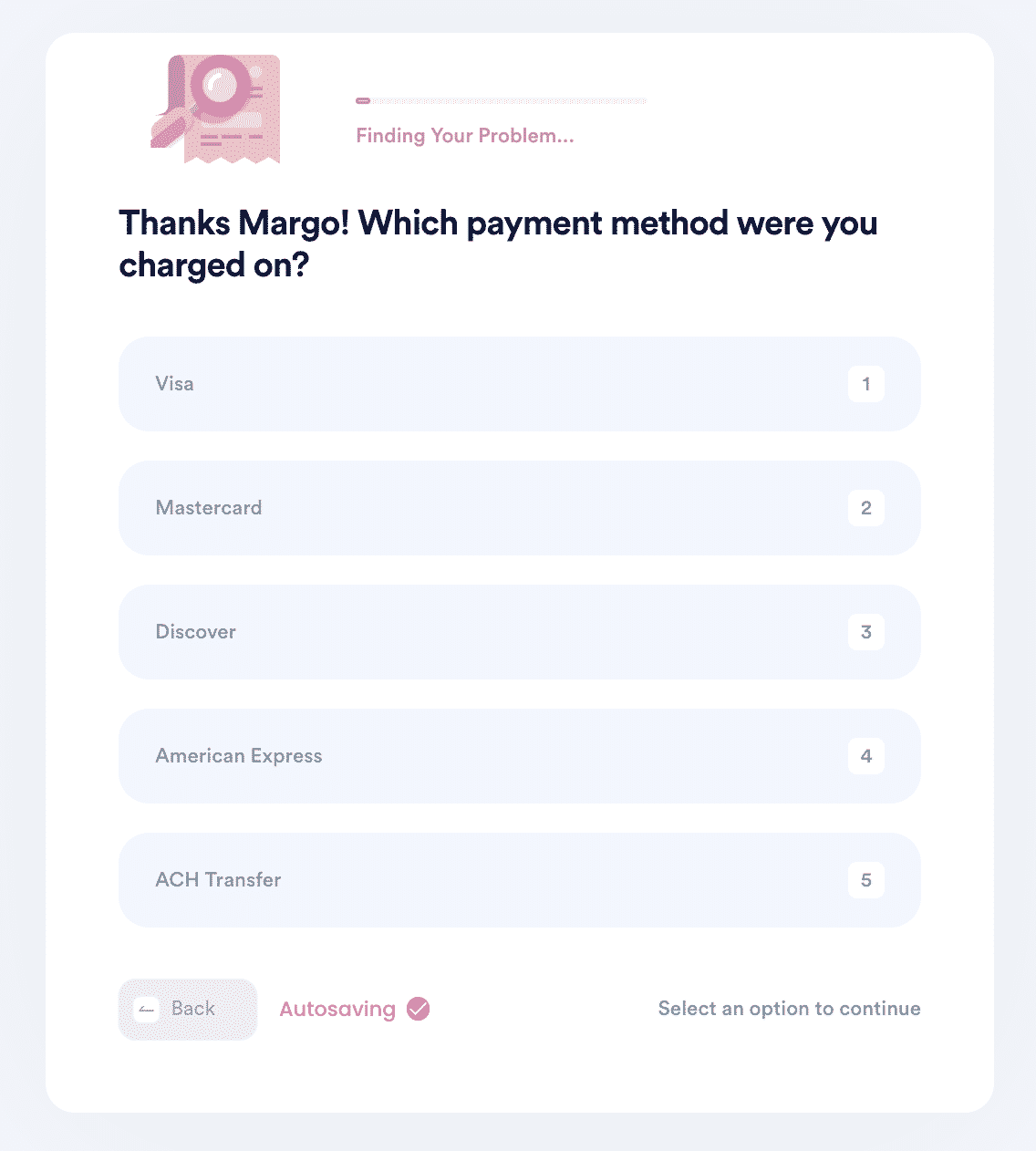 3. Select the reason for your chargeback, and provide relevant details, including the charge amount, the charge date, a description of the payment, and any files you can upload as evidence.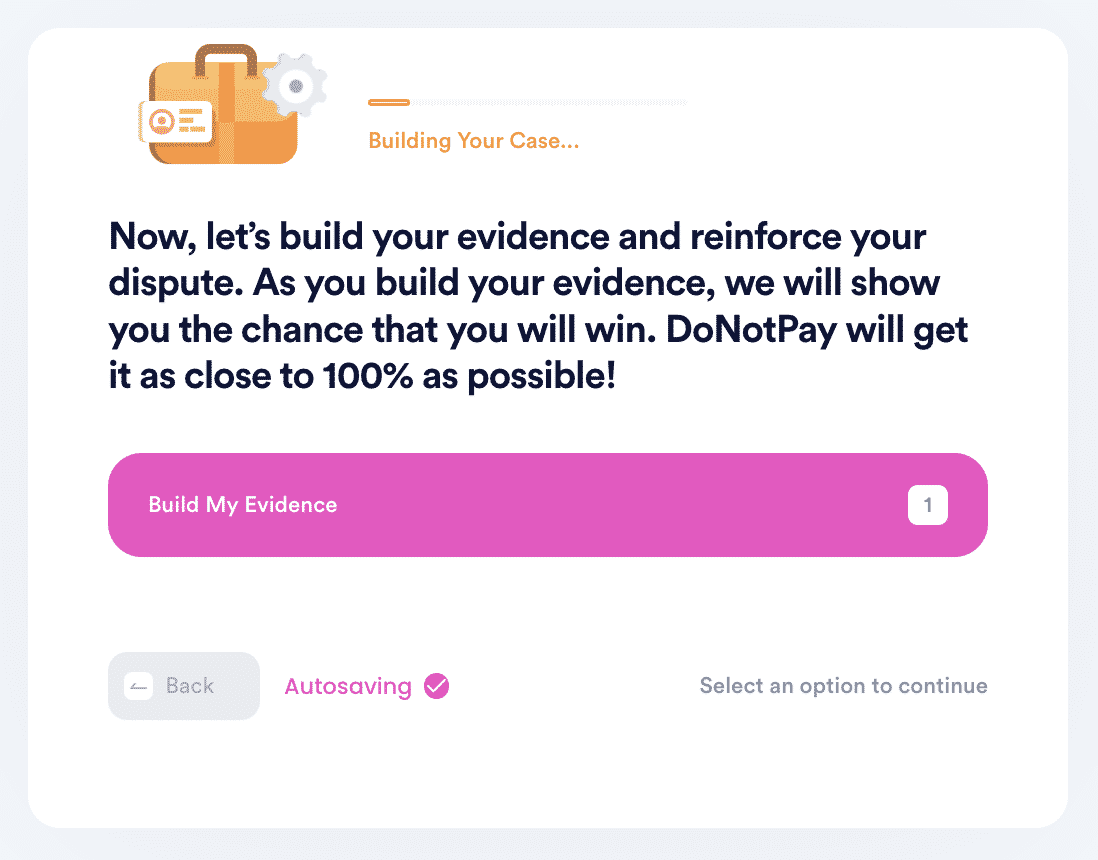 Leave the heavy lifting for the DoNotPay team and relax instead of stress about your JD Sports refund issues.
What Else Could You Do With DoNotPay?
The issue with is a small piece of the DoNotPay platform. There are several issues that you could have the same success with by relying on DoNotPay. Let's look at some offerings of the DoNotPay products and see if any other issues strike your fancy!
With DoNotPay, you can learn more about:
Teletext Holiday refunds

Council Tax refunds
Get DoNotPay involved in your today!