Skipping Frontier's Customer Service Phone Queue
If you need to contact Frontier customer service fast, dial 1-800-921-8101. DoNotPay's app or web browser calls Frontier on your behalf and notifies you when it reaches a human being. DoNotPay's app supports Frontier's and 10,000 other companies' customer service numbers. Get support quicker and with less aggravation. Access DoNotPay through any web browser.
Frontier support numbers you can dial

Many callers have noted that they have waited for hours to get a real human being at Frontier. You can read through other people's experiences with the company here.
To deal with your issue, you can call Frontier's customer service at 1-800-921-8101 or contact their customer service for corporate clients at 1-800-921-8102. Wait times can be severe.
There are different numbers that you can contact, depending on the type of account you have and the concern you need to have addressed.
Learn how to skip the phone queue for ANY company in 45 seconds:
| | |
| --- | --- |
| Service type | Contact number |
| Residential Customer Service | 1-800-921-8101 |
| TTY | 1-877-462-6606 |
| Enterprise Support | 1-888-637-9620 |
| Business Customer Service | 1-800-921-8102 |
Skip the long phone queues with the help of DoNotPay! Access DoNotPay through any .
Need help fast? Where to look?

The fastest way to find a solution for your concern is to access the Help Center directly on their website. Here are the steps that you will have to follow:
Type in your username and password to sign in

Scroll down to the bottom section of the page

Click on the "Support" tab

Select "Help Center"

From there you can select the category of your issue

Continue to the next page and follow the instructions shown
At the Help Center, you can also find the "Automated Troubleshooting" option. This is how it works:
It checks if all of Frontier's services have been provided to you as expected

If not, the tool will try to restore those services

It will then reset your router, which will interrupt your connection for two to four minutes
Other than that, you can check your bills, troubleshoot certain services, and much more.
Social media sites are a popular way for companies to connect with their customers. Sometimes, it may even be fastest to contact them through these sites. You can try Frontier's Facebook and Twitter pages.
Skip the long phone queues with the help of DoNotPay! Access DoNotPay through any .
Contact Frontier support via email

Another way for you to report your issues is by sending a description of them by email to support@frontier.com. However, trying to reach out to them by email could be useless. Frontier rarely emails customers back promptly because of the high number of complaints they receive daily. Your best bet would be to call them on the phone.
Skip the long phone lines with the help of DoNotPay! Access DoNotPay through any .
The info you'll need for rapid service when contacting Frontier support
Frontier provides a help center where customers can request support for various categories. Through this portal, you can select any of the following:
Account

Billing

Internet

Order Status

Phone

Support Wizard

Ticket Status

Troubleshooting

TV
To get your problem solved, you should prepare any necessary information, such as:
Phone number

Email address

Account type

Account number

Frontier username and password

Details of the service you need help with
Once you have given all the details that Frontier support asks for, Frontier will provide you with a standard solution. Since these troubleshooting procedures were prepared in advance, they may not address your issue perfectly. Calling support can get you a more tailored solution, but it can be tough to reach a real human being.
Skip the complicated phone trees with the help of DoNotPay! Access DoNotPay through any .
Corporate address
Frontier Communications, formerly Citizens Communications Company, is a U.S. telecommunications company that provides local and long-distance telephone service. They also offer broadband internet, TV service, and technical support to their customers.
The address of Frontier Communications Corp headquarters is:
401 Merritt 7
Norwalk, CT 06851
United States
Knowing the address of the company could come in handy, especially if you wish to sue them or send them a demand or complaint letter or sue them in small claims court.
Executive team
Primary contacts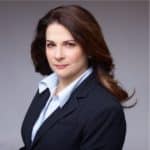 Jennifer Brown
Direct Customer Care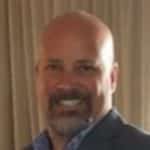 Bruce Westendorf
Customer Experience Leader
Secondary contacts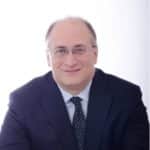 John Maduri
Executive Vice President
Chief Customer Officer
Donna Loffert
Vice President of Call Center Operations and Customer Experience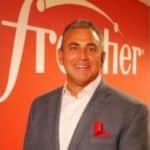 Kenneth Arndt
Executive Vice President
Chief Operations Officer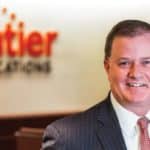 Daniel James McCarthy
CEO & President
If you have issues that the company has failed to address, you can try to reach out to the executives listed above. Try to solve your problem through the regular customer service channels first. Don't send requests to all the executives on this list at once.
Skip the long phone queues with the help of DoNotPay! Access DoNotPay through any .
If Frontier refuses to help me and I feel I've been wronged, can I sue them in small claims court?
You can probably sue Frontier and any other company in small claims court if you feel that your rights have been infringed. Here's how DoNotPay can help you with this process. The steps involved are simple:
DoNotPay can generate a

demand letter

you can send to Frontier before you officially sue them.

If Frontier doesn't respond, you will then

fill out the court forms

. DoNotPay can help you fill out these forms correctly and make sure you have enough copies.

Then, you will officially

file your case

. DoNotPay will guide you through the process, step by step.

You will then

serve

Frontier

—officially let them know that you are suing them.

Finally,

show up in court

! DoNotPay will create a script to help you present your case and win your dispute against Frontier.
If you want to take Frontier to small claims court, make it easy with the DoNotPay web app available in any .
What problems do people usually bring to Frontier's support?
Frontier Communications Corp receives an endless variety of complaints. Here are the most common issues that customers experience:
Slow internet connection:

Many people have claimed that their internet service cuts off or slows down multiple times a day. Frontier's response period can take weeks.

Erroneous charges:

There are times when the company

charges more than the specified fee

. That happens

all the time

.

Faulty equipment:

When customers experience slow internet speeds, they often call support. If support cannot fix the issue, they will usually send a technician to check your equipment. More often than not, they will find that the equipment is defective.

Delayed installation:

Frontier's customer service has received many complaints regarding installation. Customers claim that representatives of the company did not arrive at their home at the specified date and time. There are even some people that have been charged without being given a router.

Incompetent technicians:

Some people said that there were instances when technicians delivered the wrong equipment.
Skip the long phone queues with the help of DoNotPay! Access DoNotPay through any .
Leave your problem in the comments below, someone here may solve it for you
If you have a problem with Frontier Communications, you can post it in the comment section below. There may be other customers who have had an issue similar to yours. They can either learn from your experience or answer some of your queries.
What else can DoNotPay help you with?
You can access the web app in your . DoNotPay has various features that you can explore. It can help you:
Contest your speeding tickets

Contact customer service on your behalf and connect you after it reaches a real human being
DoNotPay can help you skip the phone queue at 10,000+ companies
Have you been having issues with other companies too? DoNotPay will help you get in touch with practically every major company out there, no matter what field it is in. The list is exhaustive and ever-expanding. Below is a list of articles on how to use DoNotPay to contact a few leading companies. Even if a company isn't on our list or we haven't yet published an article about it, chances are that DoNotPay can help you get in touch with them now without waiting on hold.
Access DoNotPay through any .