Start Your Fitness First Free Trial Risk-Free With This Virtual Card

Fitness First offers a free trial with a 5-day guest pass if you fill out your information on their registration website. You must use your visitor pass within seven days from the day it was provided.
Registering for a Fitness First free trial is easy, but it is easy to forget to cancel before the trial period ends. If you forget to cancel the free trial before the trial period, the gym will deduct the monthly subscription from your credit card. This will affect your finances, especially if you don't use their services.
With DoNotPay's virtual credit card, you will never have to worry about money being deducted from your credit/ debit card.
How Can I Get a Fitness First Free Trial?
Registering for a Fitness First free trial is easy:
Log in to the Fitness First website.
Click on free trial.
You will be redirected to another page where you will fill in your personal information, such as your name and your credit card information.
You will then choose a subscription package you like.
And that's it! However, it is advisable to use a virtual credit card to protect from fraud and automatic renewals. It is common to forget to cancel a subscription on time, and therefore it is better to be safe than sorry.
How Much Does Fitness First Subscription Cost After the Trial?
Fitness First offers different packages, all priced differently, and the monthly subscription cost will depend on the package picked when you signed for a free trial. These packages include:
Package
Membership Fee
Single Club
1 Month
4 Months
12 Months
£68
£ 232
£576
Multi-Club
1 Month
4 Months
12 Months
£72
£248
£624
There is a Registration Fee of £43. The Off-Peak Monthly Access cost for the Single Club package costs £43.
Avoid Automatic Renewal With DoNotPay Virtual Credit Card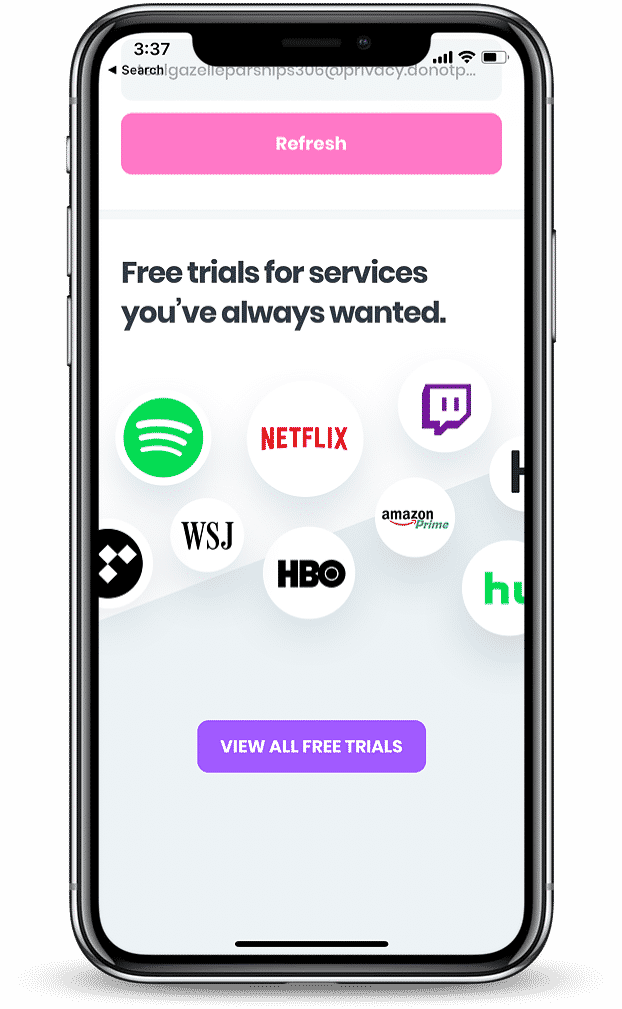 Everyone is concerned about credit card theft. Unwanted automatic subscription renewals are another prevalent criticism regarding credit card use.
By getting a DoNotPay virtual credit card number, you may avoid both. This virtual credit card has various features. Some are one-time use only, while others have an expiration date.
The account is protected from fraud by using a virtual credit card. Even if a transaction is intercepted, the credit card number stays hidden. The use of a virtual credit card also protects from automatic subscription renewals.
Take advantage of DoNotPay's virtual credit card today and protect yourself from fraud and automatic subscription renewals.
Alternatives to Fitness First
You can check out other gyms as alternatives to Fitness First.
Gym
Monthly Fee
Features
Snap Fitness
£49.99

Visit 2x per week within 30 days – new members must swipe in using the access card.
Meet with a staff member or trainer.
Access card fee and prorated membership dues will be refunded, provided the access card is returned.

CorePower Yoga
$19.99

Unlimited Classes
Cancel anytime

Team Beachbody

Shakeology Essentials - £159.95
Shakeology Deluxe - £218.95
Shakeology Best Value - £328.95

All-in-one bundles that combine fitness, nutrition, and support at the best price.
DoNotPay's Virtual Credit Card Works Across the Board

Aside from Fitness First, DoNotPay's virtual credit card can also help you access free trials with several companies or service providers, including:
Do not fret if the service provider you are looking for is not on the list. You can use our virtual credit card to sign up for free trials with any service provider.
Other Tips For Avoiding Automatic Renewal
You've undoubtedly seen subscription deals advertised online, on TV or on social media. They might be advertising everything from cosmetics to nutritional supplements to food and publications. Some websites claim that you may try the membership for free, but this is not always the case. Some subscriptions will automatically renew if you do not cancel, although you may not know this. You may be enrolled in a subscription without even realising it.
To save money, time, and annoyance, here are some tips to ensure you cancel free trial subscriptions on time:
After registering for a free trial, make a note in your calendar. Your free trial offer is only valid for a limited period. After the cancellation time has passed, you may be responsible for additional items or services and further payments.
Keep track of your debit and credit card bills. You'll know immediately if you're being billed for something you did not request.
What Else Can DoNotPay Do?

DoNotpay offers you a host of other services, including:
Join DoNotPay today. We've got you covered!