Contacting Delta Airlines Customer Service The Easy Way
Contact Delta Airlines customer support at 404-715-2600. The airline provides different contact numbers for specific concerns, but you don't have to sift through them or wait in the phone queue! Skip waiting on hold by using DoNotPay. It handles the entire process of getting in contact with customer support and connects you once it reaches a real human being. Access DoNotPay through any web browser.
Numbers to contact Delta Airlines' support

Delta offers different hotlines to address specific categories of issues. Nevertheless, without DoNotPay, you'd have to navigate a complicated phone tree and endure extended wait times when you call Delta. Here is a list of Delta's hotlines:
Delta Airlines Main Hotline

404-715-2600

Customer Service

800-455-2720

General Sales & Services

800-221-1212

800-323-2323 for SkyMiles member

800-325-1999 for Flight Information

International Sales & Services

800-241-4141

Refund Status

800-847-0578

Baggage

800-325-8224

Comments/Complaints

800-455-2720

Accessible Travel Services

404-209-3434

Hearing & Speech Impaired

800-831-4488
Delta Airlines' live customer service agents are available 24/7. The airline also urges customers to contact it via its official Twitter account and Facebook page.
Skip the long phone queues with the help of DoNotPay! Access DoNotPay through any .
What is Delta Airlines' contact email?

You can send Delta an email about your problem using the address charter@delta.com or check out Delta Airlines' support page, which tries to address practically any concern you may have. Delta Airlines endeavors to respond to any complaint as quickly as possible. However, given the number of complaints and queries they receive every day, you can wait for weeks before getting a reply.
Other resources that can be useful for getting info on an issue with Delta Airlines:
Get support faster with the help of DoNotPay! Access DoNotPay through any .
What you need to know to receive faster service when contacting Delta Airlines support

Through Delta Airlines' Help Center, customers can find answers to their concerns regarding flight changes, cancellations, seat selections, upgrades, baggage concerns, or requests for a refund. They can also find other information like how to make arrangements for travelers with disabilities.
The airline has pages addressing most of the possible problems. When you visit them, you will need to provide some information to help them better respond to your issue. This information could include:
Full name

Email address

Phone number

Flight details

Flight reference number

Passport details

Address

Frequent Flyer Number (if applicable)
If you're filing a complaint, the site will also ask for a detailed description of it.
Skip the long phone trees with the help of DoNotPay! Access DoNotPay through any .
Where to find help to solve your problems with Delta Airlines quickly
Submitting a complaint or query via Delta Airlines' help portal is relatively convenient. Follow this quick step-by-step guide to present your problem to Delta online:
Log in to your account.

Click the "Customer Service" tab. It can be found at the bottom of the page.

A list of choices will appear. Click the "Need Help" tab.

You will be redirected to a new page that has a rundown of the possible issues you're having.

Click on the item that best describes your concern.

Provide all the necessary details and then submit the form.
The Help Center allows you to:
Make changes to your flight
Request refunds
Make a seat selection
Solve SkyMiles concerns
Find the status of your missing baggage
Get receipts for past trips
create special arrangements for travelers with a disability or travelers with pets.
For other concerns not found on-site, you can call Delta's live support. The call center is active 24 hours a day, seven days a week.
You can also air your concerns via Delta's social media pages, including those on Twitter and Facebook.
Skip the long phone queues with the help of DoNotPay! Access DoNotPay through any .
Corporate address for Delta Airlines
If you intend to file a case against Delta in small claims court, ask for compensation, or send the company a demand letter, knowing the company's address is key.
United States
Headquarters
Delta Air Lines, Inc.
1030 Delta Boulevard
Atlanta, Ga 30354-1989
Contact Delta Airlines executive team
Primary Contact
Heidi Gould
General Manager – Customer Care
P.O. Box 20706
Atlanta, Ga 30320-6001
Heidi.Gould@delta.com
Secondary Contact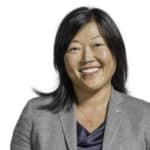 Victoria Forbes Roberts
Vice President – Customer Experience Integration
P.O. Box 20706
Atlanta, Ga 30320-6001
Victoria.ForbesRoberts@delta.com
Chief Executive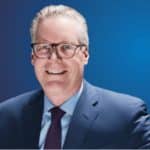 Edward Bastian
CEO
P.O. Box 20706
Atlanta, Ga 30320-6001
If you have a major issue that you have not been able to resolve any other way, you can contact Delta Airlines' top executives. The company has made its senior executives' company email addresses public to encourage more customers to reach out. Try going through the normal channels first.
Skip the long phone queues with the help of DoNotPay! Access DoNotPay through any .
If Delta refuses to help me and I feel I've been wronged, can I sue them in small claims court?
You can probably sue Delta and any other company in small claims court if you feel that your rights have been infringed. Here's how DoNotPay can help you with this process. The steps involved are simple:
DoNotPay can generate a

demand letter

you can send to Delta before you officially sue them.

If Delta doesn't respond, you will then

fill out the court forms

. DoNotPay can help you fill out these forms correctly and make sure you have enough copies.

Then, you will officially

file your case

. DoNotPay will guide you through the process, step by step.

You will then

serve Delta

—officially let them know that you are suing them.

Finally,

show up in court

! DoNotPay will create a script to help you present your case and win your dispute against Delta.
If you want to take Delta to small claims court, make it easy with the DoNotPay web app available in any .
What are the top issues people address to Delta Airlines' support?
Booking or rebooking flights: These are the main reasons people contact Delta Airlines' support.

Flight changes and cancellations: With Delta, you can make same-day travel changes, rebook delayed or canceled flights, check flight status, and check-in through the website, but some customers contact support to handle these tasks.

Seat changes and upgrades: customers can ask for changes in seating arrangements, purchase preferred seats, or ask for related assistance.

Refund requests: you can cancel refundable flights and request a refund using this

link

. Getting a refund may take a while. You can check the status of your request when you log in to your account.

Queries about refundable and non-refundable tickets. For example, how to request a refund for canceled or unused flights.

People complain to support about delayed or canceled flights,

lousy service

, and so on.

Review group travel requirements.

Clarifications in booking details.

SkyMiles membership: Delta Airlines allows SkyMiles members to manage their accounts, change passwords, request mileage credit, check for eligible promotions, and merge duplicate accounts through its help portal.

Make other requests, including requesting receipts of past flights, and assistance for special cases like traveling with a person with a disability or traveling with pets.
Whenever contacting Delta Airlines, you can use DoNotPay to make the process simpler and faster. The DoNotPay app gets you a live service rep on the phone without waiting on hold. Access DoNotPay through any .
Post your problem in the comments below. Another reader might be going through the same thing and have some tips
You may have other concerns that we haven't answered above, feel free to post them in the comment section below. Another visitor who has had a similar experience might be able to help.
Skip the long phone queues with the help of DoNotPay! Access DoNotPay through any .
What else can DoNotPay do?
DoNotPay also offers a ton of other features that can help you:
Skip the long phone queues with the help of DoNotPay! Access DoNotPay through any .
DoNotPay can help you skip the phone queue at 10,000+ companies
Have you been having issues with other companies too? DoNotPay will help you get in touch with practically every major company out there, no matter what field it is in. The list is exhaustive and ever-expanding. Below is a list of articles on how to use DoNotPay to contact a few leading companies. Even if a company isn't on our list or we haven't yet published an article about it, chances are that DoNotPay can help you get in touch with them now without waiting on hold.
Access DoNotPay through any .