Cathay Pacific Refund Policy Explained
Cathay Pacific is one of the largest airline companies in Hong Kong that services almost 200 destinations in over 60 countries worldwide. It is the tenth biggest airline in the world regarding sales. The revenue of Cathay Pacific is over 111 billion dollars.
If you'd like to learn how to request a Cathay Pacific refund and whether or not you're eligible to receive it, you'll find everything you need to know about the company's refund policy in this article.
What Is the Cathay Pacific Refund Policy?

Passengers who cancel their tickets in the first 24 hours from purchasing will receive a full refund. If you cancel your ticket later, you'll have to read the confirmation email you received after the purchase to check whether or not you're eligible for a refund. The majority of tickets are subject to cancellation fees. You'll find that info in your confirmation email as well.
These are the general rules for refunds from Cathay Pacific Airline:
In case of emergencies and special circumstances—such as the COVID-19 outbreak—when flying is not allowed, cancellation fees won't be charged

When you purchase your Cathay Pacific ticket from third-party travel agencies, their refund policy applies

You can request a refund for partially used tickets, but you will be charged a cancellation fee

Unused tickets are eligible for a refund (minus the fees) for up to two years from the purchase date

If you don't want to be refunded, you can rebook your flight or choose to exchange the ticket for Cathay Pacific credits that you can use for future trips. If you do choose a refund, you'll be credited to the original payment method

Before you ask for a refund, you need to cancel your ticket
How To Cancel Your Cathay Pacific Ticket
To cancel your flight on the Cathay Pacific website, do the following:
Log in

to your account

Go to

Manage Booking

Cancel the flight in question
You can also call the airline's customer support service and ask them to cancel your ticket.
How To Get a Cathay Pacific Refund With DoNotPay

Looking for a simple, time-efficient way to ask for your Cathay Pacific refund? DoNotPay is the most reliable option.
When you complete your request, we will send it to your bank right away. We will also send a letter containing all the Visa or Mastercard codes and contact the merchant on your behalf to collect the evidence, as required by the Fair Credit Billing Act.
These are the steps to follow to request a Cathay Pacific refund with DoNotPay's help:
Access your DoNotPay account from a

Click on

Get Protected

in the

File a Chargeback

section

Confirm your account info and answer all of the questions

Sign and click on

Submit
DoNotPay can be of big help when you need to request a refund for plane tickets from different airlines, including:
How To Ask for a Cathay Pacific Refund by Yourself
Want to request a Cathay Pacific refund on your own? Here's how you can do it:
| | |
| --- | --- |
| Can You Request a Refund Via | Yes / No |
| DoNotPay | Yes |
| Email | No |
| Phone | Yes |
| Letter | No |
| Website | Yes |
| Third-Party Travel Agency | Yes |
| In Person | Yes |
| Asia Miles | Yes |
Request Your Cathay Pacific Refund Over the Phone
You can give Cathay Pacific a call and ask them to cancel your flight and issue a refund. Find which phone number to dial on the Contact us page.
Make sure to rely on DoNotPay and have us hold the line for you so that you don't have to waste time waiting. You can take over the conversation once we notify you that one of the customer service reps is available.
Some of the most popular companies we can help you get in touch with are:
Request Your Cathay Pacific Refund on the Website
Most passengers prefer completing an online form and requesting their Cathay Pacific refund on the company website. Make sure to cancel your flight first, and then:
Go to the

Online refund form

page

Choose the product you want to refund—ticket, seat reservation, or lounge pass

Complete the form

Click

Submit
Request Your Cathay Pacific Refund From a Third-Party Travel Agency
If you purchased your plane ticket from a travel agency and not Cathay Pacific directly, you will have to contact the agency and cancel your ticket with them. You can ask for a refund if the contract allows it.
Request Your Cathay Pacific Refund In Person
Asking for a Cathay Pacific refund in person is possible if you bought the ticket from a travel agency. You can head over to that agency's office and request a refund.
Request Your Cathay Pacific Refund Through Asia Miles
If you'd like to be refunded for a Cathay Pacific redemption ticket, you'll have to contact Asia Miles and negotiate with them.
How Long Will I Have To Wait To Receive a Cathay Pacific Ticket Refund?
U.S. residents will be issued their Cathay Pacific refund within seven days of requesting it. Passengers from other parts of the world will have to wait around 30 days after requesting a refund.
In some situations such as the COVID-19 outbreak, passengers who ask for a refund might have to wait a bit longer to receive it due to the increased number of requests.
Can I Check My Cathay Pacific Refund Request Status?
If you think that you've been waiting for too long to see the refund on your balance, contact your bank or credit card issuer to check what's blocking the transfer. Even if Cathay Pacific issues a refund in seven or 30 days, it is up to your bank when those funds will be visible in your account.
Sue Cathay Pacific Airline Stress-Free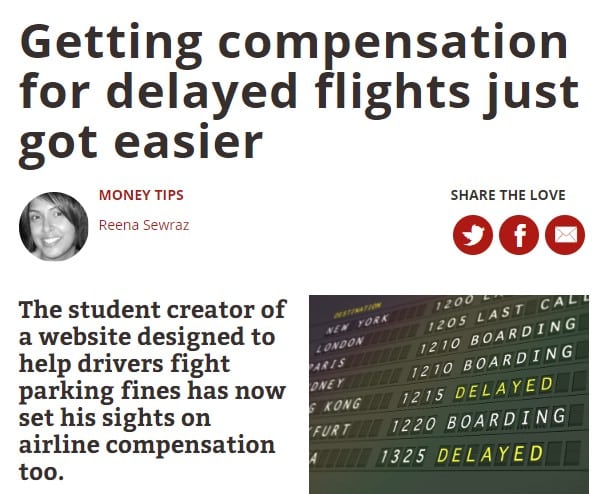 Is Cathay Pacific refusing to issue a refund even though you're eligible? If the company didn't meet their end of the deal or has wronged you in any way, log in to your DoNotPay account from a , and we will help you bring them to small claims court.
Other than determining whether your case is eligible for small claims court, we will also assist you in:
Composing a demand letter

Completing the forms and collecting the necessary documents for your claim

Writing your court statement
You'll get the instructions regarding every possible scenario. The only two tasks you'll have to do are:
Filing the complaint

Showing up in court
Everything else will be handled through the DoNotPay app.
DoNotPay Is an Administrative Wizard!

As soon as you try DoNotPay's useful features, you'll stop stressing over the administrative issues. Once you log in to your DoNotPay account from a , you'll be able to rely on us to assist you in blocking an email address, reporting robocalls, and many other situations such as:
Contesting traffic tickets

Disputing speeding tickets