Getting Hold of Spirit Airlines Customer Service The Easy Way
You can contact Spirit Airlines at 801-401-2222. But with Spirit Airlines' long phone queues, getting a quick response can feel impossible. DoNotPay can help you ease some of the hassle by taking care of the process and connecting you after it has reached a live human.
Access DoNotPay through any . DoNotPay lets you skip long phone queues.
Phone numbers to contact Spirit Airlines' support

Spirit Airlines allows customers to connect with them via their mobile app, which is available both in the App Store and Google Play. You can change or cancel reservations, book and manage flights, and request assistance for other specific needs using the airline's app.
Learn how to skip the phone queue for ANY company in 45 seconds:
However, should you have other concerns that you can't solve through the app, Spirit Airlines urges you to contact them using these numbers:
Spirit Airlines Main Hotline and General Sales & Services

801-401-2222

Spirit Vacations

954-698-0125

Spirit Sales Only Representatives for Central America

Guatemala: 502-2292-0828/502-2368-1695

El Salvador: 503-2534-8228

San Pedro Sula: 504-2544-0300

(WhatsApp: 504-9452-0239)

Tegucigalpa: 504-2544-0300

(WhatsApp: 504-9472-8517)

Nicaragua: 505-227-81149

Costa Rica: 506-4032-9449

Spirit Sales Only Representatives for the Caribbean

Haiti: 011-509-2940-4422

Spirit Sales Only Representatives for South America

Colombia: 57 3009120761

Armenia: 57-6-7497244

Medellin: 57-4-4485158

Cartagena: 57-5-674-1359

Bogota: 57-1-249-0688

Spirit Sales and Service for Central America

Panama: 50-783-67701

Spirit Sales and Service for the Caribbean

Jamaica: 877-211-1546

Spirit Sales and Service for South America

511-641-9131

Baggage claim

1-877-888-5926 ext. 7004
Spirit Airlines' live customer service agents are available 24/7. But don't get your hopes up too high. This Reddit thread summarizes just how difficult it is to get to speak with a human Spirit Airlines representative. According to the thread, most complaints are answered with a formal letter, which in many cases doesn't have anything to do with the customer's issue.
If you tried contacting the airline via phone, but to no avail, you can also reach out through Spirit Airlines' official Twitter account or their Facebook page. Customer service representatives will respond to your queries but expect generic answers when you use these options. Email response, meanwhile, could take well over 48 hours due to the massive number of questions and complaints the company receives every day.
Skip the long phone queues with the help of DoNotPay! Access DoNotPay through any .
Email address for Spirit Airlines' customer support

You can send Spirit Airlines an email using this link. There, you can confirm flight details or changes, ask questions regarding member programs and promotions, submit complaints, compliments, or a baggage claim, and more.
Topics that you can inquire about using the link above include:
Flight details and changes

Check-in information

Additional fees and charges

Assistance for those traveling with special needs

Baggage claims

Free Spirit Member Programs

$9 Fare Club Member Programs

Promotions

Vouchers

Queries about destinations
If your concerns do not fall under one of the topics mentioned above, call the Spirit Airlines hotline using DoNotPay.
Skip long phone queues with the help of DoNotPay! Access DoNotPay through any .
What info should I prepare to get the fastest service when contacting Spirit Airlines support?

Spirit Airlines' Help Center exists to provide customers with the assistance and answers that they need. It also urges them to modify any booking changes they would like to make using the Spirit Airlines app to avoid additional charges. However, if your concerns are not among those listed on the Help Center webpage, you can contact Spirit Airlines by email or phone for answers. Be sure to prepare the supporting documents and info that you need to provide for faster service. These may include:
Phone number

Email address

Address

Flight details

Flight reference number

Confirmation code

Passport details

Frequent flyer number (if available)

Customer property form (for baggage claim)

Other supporting documents
If you're filing a complaint, the site will ask you to describe your complaint in detail. Make sure to prepare all the necessary documents you'll need to support your complaint submission.
Skip the long phone trees with the help of DoNotPay! Access DoNotPay through any .
Where can I get the quickest help on issues with Spirit Airlines?
Find quick answers and manage your trips using Spirit Airlines' mobile app, which offers tons of features that can make your journey a little more comfortable. Using the app, you can view and access details of your upcoming trips, check-in, and even make changes to your flights with just a few clicks. Almost everything you need to know regarding your flight can be found in the app. Aside from allegedly being the quickest option to get help, the app also helps you save money as using it won't involve any additional charges. If you ask Spirit's guest service agents to make the modifications for you, you will need to pay an extra fee.
If you don't have the app, you can also ask questions and submit complaints through the airline's customer support page. Follow this step-by-step guide:
Log in to your account.

Click the "help" tab, which can be found in the menu at the top of the site.

Clicking the "Help" tab will redirect you to the

Spirit Airlines Support page

, which has a rundown of the possible issues you're having.

Explore all the support topics and click on the relevant item.

Provide all the necessary details and submit your questions or complaints.
For concerns not listed on-site, you may call Spirit Airlines' support at the numbers listed above for further assistance or visit the company's social media pages.
Skip the long phone queues with the help of DoNotPay! Access DoNotPay through any .
Corporate addresses for Spirit Airlines
Knowing Spirit airline's corporate address is useful for many reasons, particularly if you intend to sue the company in a small claims court, which will involve sending them a demand letter.
Headquarters
2800 Executive Way
Miramar, FL
33025, USA
Executive team
Primary Contact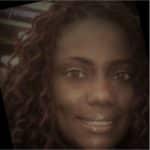 Joan McField-Mortimer
Manager Guest Relations
2800 Executive Way
Miramar, FL 33025
Joan.McField-Mortimer@spirit.com
Secondary Contact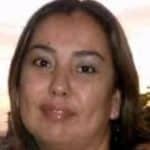 Vanessa Hardy-Bowen
Sr. Manager for Contact Centers
2800 Executive Way
Miramar, FL 33025
Vanessa.Hardy-Bowen@Spirit.com
Chief Executive
Ted Christie
President and Chief Executive Officer
2800 Executive Way
Miramar, FL 33025
(801) 401-2222
If you think your case hasn't been adequately addressed after weeks of waiting for an email response or after a couple of attempts at connecting with a customer service agent, you can contact Spirit Airlines' top executives using the publicly available contact info above. Only do this when you have exhausted all other options and received no response.
You can reach out to them by:
Sending an email to the executive's email address. Note that you should not contact them all at once. Start with the one in charge of customer concerns before going further up.

Calling corporate headquarters and asking to be directed to the office of the executive. Of course, they won't instantly connect you with Mr. Christie, but this will increase your chances of getting redirected to the department that can handle your concern.

Writing a letter and sending it to the headquarters. The respective department may write back to you, but this could take weeks.
Skip the long phone queues with the help of DoNotPay! Access DoNotPay through any .
What are the main issues for which people contact Spirit Airlines' support?
Customers usually contact Spirit Airlines about:
Flight changes and cancellations.

Flight details including check-in time, boarding pass, seat assignment, and selection

Flight status

Baggage limits and restrictions

Vacation packages

Promotions and frequent flyer upgrades

General concerns like food and drinks offered on the plane

Assistance with special needs

Refunds and status

Other special requests
Though Spirit Airlines' support is open 24/7 to respond to your queries and requests, they strongly suggest that you utilize their app when modifying flights and making booking changes to avoid additional assistance fees. The airline can offer no-frills flights at a minimal cost because they charge extra fees for every additional service that you might need.
If the app does not answer your concerns, use DoNotPay to contact the Spirit Airlines hotline without waiting on hold.
If Spirit refuses to help me and I feel I've been wronged, can I sue them in small claims court?
You can probably sue Spirit Airlines and any other company in small claims court if you feel that your rights have been infringed. Here's how DoNotPay can help you with this process. The steps involved are simple:
DoNotPay can generate a

demand letter

you can send to Spirit before you officially sue them.

If Spirit doesn't respond, you will then

fill out the court forms

. DoNotPay can help you fill out these forms correctly and make sure you have enough copies.

Then, you will officially

file your case

. DoNotPay will guide you through the process, step by step.

You will then

serve

Spirit

—officially let them know that you are suing them.

Finally,

show up in court

! DoNotPay will create a script to help you present your case and win your dispute against Spirit.
If you want to take Spirit Airlines to a small claims court, make it easy with the DoNotPay web app available in any .
Try posting in the comments below, someone here may be able to help
Should you have any other concerns that were not answered above, feel free to post them in the comment section below. Someone reading this might just have the answer to your questions, and you might finally get the response you've been looking for! So, go ahead and comment below.
DoNotPay offers other helpful services
Aside from helping connect you with a live representative, DoNotPay offers other features that can help you:
Disputing traffic tickets

Fighting speeding tickets
DoNotPay can help you skip the phone queue at 10,000+ companies
Have you been having issues with other companies too? DoNotPay will help you get in touch with practically every major company out there, no matter what field it is in. The list is exhaustive and ever-expanding. Below is a list of articles on how to use DoNotPay to contact a few leading companies. Even if a company isn't on our list or we haven't yet published an article about it, chances are that DoNotPay can help you get in touch with them now without waiting on hold.