Cancel Orangetheory in a fast and easy way
Orangetheory is an American franchise of fitness studios available all over the world. It has over one million members at more than 1,200 locations.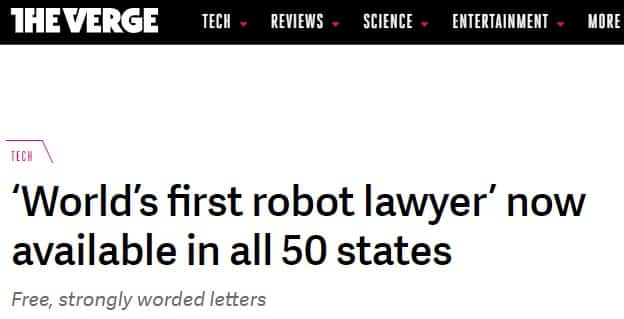 How to cancel Orangetheory manually
Orangetheory only accepts cancelations received via mail or in person. You can cancel your Orangetheory subscription only at the studio where you applied for membership. You need to cancel your Orangetheory membership at least 30 days before the renewal date. You will be charged for one more month after the cancelation and can go to unused classes during this period. When this month is up, your contract will be terminated, and you shouldn't receive any more charges.
Cancel Orangetheory by certified mail
If you want to cancel your Orangetheory membership by certified mail, here is how to do it:
Call your Orangetheory studio and confirm their address.

Write a request for cancelation, enclosing the following information:

Full first and last names

Your current address

Your phone number

Date of birth

Membership ID

Your email address

Last four digits of the credit card you used when you signed up

Sign your name.
Use certified mail to send your notice of cancelation, so there is a record of the receipt date. You may be asked to come to the studio to complete the cancelation process.
Cancel Orangetheory in person
To cancel your Orangetheory subscription in person, you need to go to the studio where you applied for membership. Ask for the cancelation form, enter the necessary information, and sign it. Make sure to ask for a copy of your cancelation form if the studio doesn't offer it.
How to cancel Orangetheory with DoNotPay
If manual cancelation of your Orangetheory membership seems too tiring to you, try a different approach. With the DoNotPay app, you can cancel Orangetheory in just a few clicks on your computer or taps on your phone. Just follow these easy steps:
Open DoNotPay in a

web browser

you usually use

.

Select "Find Hidden Money."

Type in "Orangetheory" as the service you want to cancel.
We will send you an email the moment we cancel your subscription.
| | |
| --- | --- |
| Can you cancel with | Yes / No |
| DoNotPay | Yes |
| Email | No |
| Phone | No |
| Letter | Yes |
| In person | Yes |
| Online | No |
Potential problems when canceling Orangetheory
Written forms are tricky. They can easily get lost in the mail or the Orangetheory archives. To avoid this, make a copy of your request before you send it. After a week from the date you sent your cancelation request, call or visit your local studio and see if they received it. If you experience any problems, show your copy of the cancelation request. If you can't resolve issues with your local studio, contact the Orangetheory corporate customer service at 1-954-530-6903.
You can avoid waiting on hold and use the DoNotPay app to get in touch with this customer service. Note that you can't cancel your Orangetheory membership via this phone number and only call if you have any questions or concerns.
The best alternatives to Orangetheory
Company
Pricing
Benefits

Classpass

Depends on the city

Available in 2,500 cities worldwide

14-day trial period

Friend referral bonus

ClassPass Go—Audio Workouts & Fitness app

Planet Fitness

From $10 per month

Free Planet Fitness app

Free pizza on the first Monday every month

Free bagels on the second Tuesday every month

Use any location with one membership

Black Card

®

Spa
Will Orangetheory free trial auto-renew into a paid subscription?
Non-members receive one free class from Orangetheory. It doesn't turn into a paid subscription and may not be available in all studios. You don't need to leave your credit card details for this free class.
Can you pause Orangetheory membership instead of canceling it?
Yes. You can pause your membership, but you will still have to pay a particular portion of the total subscription price.
How will Orangetheory charges show on your statement?
Orangetheory charges will appear on your credit card statement as:
Does Orangetheory give refunds after cancelation?
Orangetheory promises to refund full initial monthly membership if you are not satisfied with the service. This is only available for Premier Members who have attended 12 classes at their local studio. To receive this refund, you need to give notice of cancelation to your local studio within 30 days from the start date of your membership. Keep in mind that this option may not be available at all studios.
DoNotPay can monitor all of your subscriptions for you
If you don't use most of the services you pay for, it's time to cut those that drain your wallet. Americans spend close to $238 every month on subscriptions. That's $2,856 a year on memberships you don't need. Use the DoNotPay app to monitor all your subscriptions and stop paying for those that leave a dent in your budget. You have to link your email or bank account to DoNotPay, and we will take care of this nuisance for you.
DoNotPay can help you sue Orangetheory in small claims court
Canceling a membership can be a nightmare, and you end up in nerve-wracking situations. If you feel like Orangetheory deceived you in any way, consider suing the company in small claims court. DoNotPay can help you with this by offering you the services of the first robot lawyer in the world. Our robot lawyer received the 2020 Louise M. Brown Award for Legal Access from the American Bar Association. Start your DoNotPay app and allow the robot lawyer to help you prepare to sue Orangetheory in small claims court.
DoNotPay Protects Your Privacy and Finances
Sharing your credit card details online comes with certain risks, and it's getting more difficult to tell good and bad websites apart. With DoNotPay's virtual credit card generator, you will be able to protect your identity and bank account from cyber scammers.
Whenever you run into a suspicious email or website, generate a virtual credit card and proceed without worries. Our virtual cards also work like a charm if you want to avoid automatic payments after free trials.
DoNotPay can help you with other issues
See what else DoNotPay can do for you:
Challenge traffic tickets

Dispute speeding tickets