How to Secure a Venmo Chargeback in Nothing Flat
Venmo is a digital wallet and peer-to-peer (P2P) mobile payment service and application owned by its parent company PayPal. Venmo allows its users to transfer funds to other persons through their mobile phone app. Many people find it immensely handy for splitting restaurant bills, rent, or cab fares.
PayPal reported that Venmo processed more than $102 billion payments during the 2019 financial year, a remarkable 65% year-on-year increase.
Can You Do a Chargeback on Venmo?
You cannot do a chargeback on Venmo directly. If you used a debit or credit card to pay for a transaction with an authorized merchant through your Venmo account, but you want to dispute it, you will need to file the chargeback claim with your card issuer.
Before going down that route, you should first try to cancel your Venmo payment or demand your money back from the individual you mistakenly sent it to.
How to Cancel a Venmo Payment Sent to an Inactive Account
If you sent funds to an inactive or non-existing Venmo account, you should cancel that payment in the app. Here is how to do it:
Open the Venmo app on your phone

Select the three horizontal bars in the top left-hand corner

If you have any incomplete or pending payments, you will see a bright red dot on the three bars

Hit

Incomplete

on the list of options

Go to

Payments

next

Spot the payment in question and choose the

Take back

option next to it
Once complete, you should receive a confirmation from Venmo that you canceled this request, and the funds will remain in your linked bank account.
How to Get Your Money Back if You Paid the Wrong Person?
As soon as you send a payment in Venmo, the money will be available to the recipient, and they'll be able to transfer it to their bank account. If you accidentally sent the funds to someone by mistake, don't panic—there are several things you can attempt to retrieve your dollars.
You can:
Ask the recipient to send your money back

Contact Venmo for support
Ask the Recipient to Send Your Money Back
Here are the steps you should take if you sent the funds to another user by mistake:
Open your Venmo app

Click on the pen and dollar sign icon in the top right-hand corner

Enter the username of the person you sent the payment to by mistake

Type in the dollar amount you accidentally sent

Add a brief note explaining how or why you made the mistake

Tap on

Request

Select

Confirm

when prompted
If you don't get a return of your money within a reasonable timeframe, you should send a reminder to the other person:
Go to the three horizontal bars in the top left-hand corner

Select

Incomplete

In the

Requests

section, find the unfulfilled request in question

Hit the

Remind

button below the request to send a reminder
Contact Venmo for Support
If your request to get your money back didn't yield results, contact Venmo's support team, and they will try to find a solution. While Venmo can't guarantee that it'll be able to recover your money, it will at least look into all available options.
You can contact Venmo through the in-app chat, the Contact Us website form, or by flicking an email at cardsupport@venmo.com.
You will need to include the following details in your inquiry:
Username of the person you mistakenly sent the money to

Payment amount

Date of the payment

Username, email address, and contact number of the person you intended to pay
How to Dispute a Venmo Payment Through Your Bank
When you are requesting a chargeback, it means that you are disputing a transaction and asking your bank or card issuer to reverse it. If you used Venmo for a transaction and paid with your debit or credit card (not using the funds in your Venmo account), you can try and dispute this with your bank.
Here is how to do it:
Contact your card issuer, i.e., your bank

File a transaction dispute and explain why you're challenging the transaction

The acquirer/card issuer of the merchant will receive the request, then forward it to the merchant

The merchant can either refund the full amount or decide to fight your chargeback
How to file a chargeback claim will vary on your bank. Some banks allow their customers to do this online. With others, it's best to reach out to their customer service and let them guide you through the steps needed to dispute a transaction.
| | |
| --- | --- |
| Can you request a chargeback via | Yes / No |
| DoNotPay | Yes |
| Email | Yes, if the card issuer allows it |
| Phone | Yes, if the card issuer allows it |
| Letter | Yes, if the card issuer allows it |
| Website | Yes, if the card issuer allows it |
| Fax | Yes, if the card issuer allows it |
Obtain a
Venmo Chargeback
with the Help of DoNotPay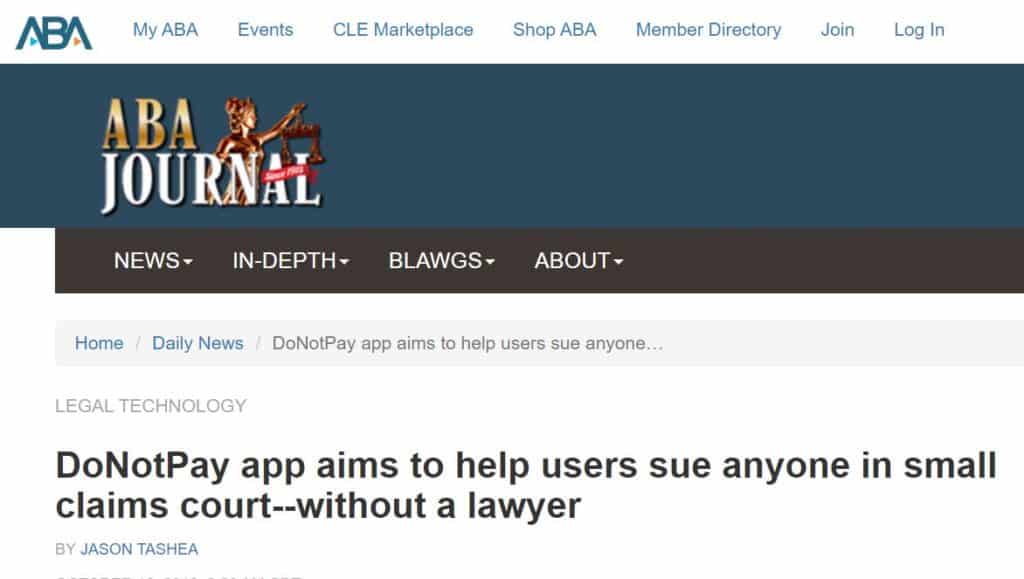 Maybe you're not up for the hassle of chasing a chargeback. That's perfectly fine because DoNotPay can take care of it instead of you. You will not have to go back-and-forth with your card provider. Our app is already familiar with the process and will do everything to make sure you get your money back.
Here's how to submit your chargeback request through DoNotPay:
Open the DoNotPay app in your

Choose the

Get Protected

option under the

File a Chargeback

icon

Answer the questions from our chatbot (mainly about your personal details, your bank, and the merchant of the transaction in question)

Verify your signature

Submit your request
When it has collected the necessary information from you, DoNotPay will:
Contact your bank with the request for a chargeback

Cite relevant Visa or Mastercard rules and policies that will improve your chance of winning
What Is the
Venmo Payment Chargeback
Policy?
Venmo states that you might be able to dispute a transaction with your bank if you sent the payment to an authorized merchant through your Venmo account and used your debit or credit card.
It is crucial to note that your applicable card chargeback rights may be wider than those available under the Venmo Purchase Program. If you've disputed a transaction with your card issuer, you may be able to get your money back even if you don't qualify for protection under a Venmo Significantly Not as Described claim. You have to decide whether to dispute the transaction with Venmo or your card issuer—to do both at the same time or to pursue a double recovery is not allowed.
If you're the merchant and have received a debit- or credit-funded payment in your business profile that the buyer is disputing, Venmo reserves the right to assess a chargeback fee.
DoNotPay Protects Your Privacy and Finances
Sharing your credit card details online comes with certain risks, and it's getting more difficult to tell good and bad websites apart. With DoNotPay's virtual credit card generator, you will be able to protect your identity and bank account from cyber scammers.
Whenever you run into a suspicious email or website, generate a virtual credit card and proceed without worries. Our virtual cards also work like a charm if you want to avoid automatic payments after free trials.
DoNotPay Makes Your Life Breezier

Did you know that the American Bar Association recognized DoNotPay with the 2020 Louis M. Brown Award for Legal Access? Since our app's foundation, we have strived to help individuals tackle bureaucracy, increase their access to services, and save their valuable time and hard-earned money.
Our app can provide assistance with:
Fighting traffic tickets

Appealing speeding tickets
You can access DoNotPay from any or your.