How to cancel ReadyRefresh by the time you finish your drink
ReadyRefresh is a subscription service that delivers beverages, water dispensers, coffee, and similar to your door. The company is owned by Nestlé Waters North America and has brands like SanPellegrino, Arrowhead, Starbucks, and more.
How to cancel ReadyRefresh manually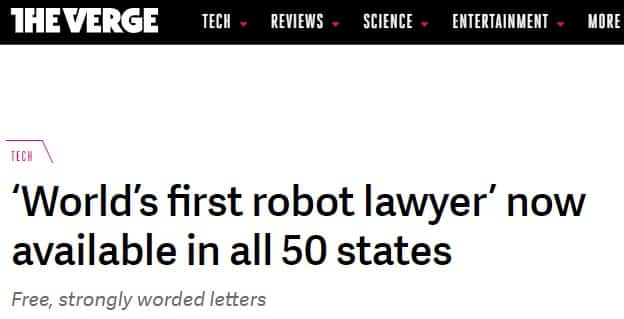 As it stands, the only official way to cancel ReadyRefresh is by calling their customer service center. Their number to call is 1-800-274-5282. Their working hours are as follows:
Monday – Friday:

8am - 9pm

Saturday:

8am - 4pm

Sunday:

Off
You can use your online account on their website to change your order details. You can adjust things such as the frequency of delivery, quantity, and contents of your order, but you can't cancel the service. With such a one-dimensional cancelation policy and basically no self-service, it's no wonder customers get really frustrated when they want to cancel ReadyRefresh.
How to cancel ReadyRefresh with DoNotPay
No one wants to wait in long phone queues to cancel a service they no longer want to use. It's the 21st century, and people expect to be able to service themselves with these things. DoNotPay was designed to make any cancelation process easy. Here's how you can cancel ReadyRefresh in two minutes or less:
Open DoNotPay through the

Select the aptly named "Find Hidden Money"

When asked what service you want to cancel, type in ReadyRefresh
| | |
| --- | --- |
| Can you cancel with | Yes / No |
| DoNotPay | Yes |
| Email | No |
| Phone | Yes |
| Letter | No |
| In-person | No |
| Company website | No |
| Other methods | None |
Potential issues with canceling ReadyRefresh
We have to talk about the fact that, without DoNotPay, you can only cancel via phone call. Self-service is THE method of customer service in the 21st century. No one wants to wait in a half-an-hour long phone queue, then talk to a person trying to persuade them to stay, just so they can cancel something they don't want anyway. Making it difficult to do does not stop customers from doing it, ReadyRefresh! It only makes them even more sure of going through with it and not coming back. Even if someone only wants to cancel temporarily, the difficulty of the task may persuade them to look for alternatives altogether in the future.
How to monitor subscription services with DoNotPay
Now that you've dealt with ReadyRefresh, use DoNotPay to easily find more leaks in your bank account. According to Fox Business, six out of ten Americans get charged against their will after their free trial expires. Many people forget to cancel altogether, which results in losing hundreds, if not thousands, of dollars on unwanted services. Link your bank account or email address to DoNotPay, and we'll find all the things you're being charged with. Then, you can choose which ones you want to cancel to refresh your budget.
Does ReadyRefresh prorate their cancelations?
No, you get charged based on how much and how often they deliver to you. Once you cancel, they'll just stop shipping the products to you, and that's it. You can't return anything that's leftover from the previous shipped batches.
Can you pause a ReadyRefresh subscription
No. ReadyRefresh can only be canceled via phone call (1-800-274-5282) or DoNotPay. You can also change the contents of your order through your account on their website.
How does ReadyRefresh appear on my bank statement?
Like any charge to your account, ReadyRefresh will leave a trail behind. If you're not sure which account it's linked to, or you can't find it on the statement, know that it may appear as one of the following:
READYREFRESH BY NESTLE 800-274-5282 CA 92821 USA
READYREFRESH BY NESTLE 800-274-5282 CA 92821 US
DEBIT CARD PURCHASE - READYREFRESH BY NESTLE xxx-xxx-5282 CA
READYREFRESH BY NESTL 800-274-5282 CA
READYREFRESH BY NESTLE 800-274-5282 CA
POLAND SPRING NESTLE PURE LIFE
READYREFRESH BY NESTLE 800-274-5282 CA
READYREFRESH BY NESTLE
READYREFRESH BY NESTL 800-274-5282 MA
READYREFRESH BY NESTLE 800-274-5282 MA
Does ReadyRefresh have a free trial
No. We're talking about physical products that can't be retained by the service provider after usage in any way. It's obvious why ReadyRefresh does not have a free trial, but they do have some special offers from time to time. These may or may not include:
Free shipping

A trial period for their water fountains

Additional discounts depending on the size and quantity of your batches
If you're having a dispute with ReadyRefresh, you can sue them with DoNotPay
Ever been in a situation where you cancel a subscription, you no longer get your service, and yet you're still being charged? If something like that happens with ReadyRefresh, do you plan on sitting on that phone queue again? How about writing a long email explaining the situation? We recommend suing the company in small claims court.
How to avoid surprise auto-renewals?
Want to avoid being surprised by an auto-renewal or recurring charges? DoNotPay can help! Use our app to issue yourself a virtual credit card. The next time you're signing up to a service you're not sure you'll use in the future, provide the information from that card. If you end up liking the service, change your billing information later. Otherwise, don't worry about surprise charges—they fizzle out faster than sparkling water.
What else can I do with DoNotPay
Canceling unwanted subscriptions and services is just one of the many things DoNotPay is capable of. Check out what else the app can do for you:
Beating speeding tickets

Overturning annoying traffic tickets
If you're looking for more self-finance and legal issue articles and guides, check out the FREE DoNotPay learning center.