Get a Zipcar Free Trial Risk-Free With This Virtual Credit Card

Zipcar is the UK's popular car-sharing service that allows members to reserve cars by the hour or day, for personal or business transportation. The service includes fuel, insurance, and parking, and is available in many major cities.
Zipcar offers several types of membership plans with optional add-ons and other features. However, should you no longer wish to pay for any optional features, you must cancel them before the end of the billing cycle or risk being charged.
The same thing happens when you fail to cancel your subscription to free trials. Fortunately, with DoNotPay's virtual credit card, you can avoid this from occurring as the card is not associated with any of your credit accounts. As you will soon discover, it's easy to obtain and use this unique card to avoid unwanted recurring subscription fees.
Does Zipcar Offer a Free Trial?
Zipcar does not offer a . However, with a £10 application fee, you can start with a basic plan without monthly payments. Zipcar's other plans automatically renew, along with any optional features, and are charged to the credit card on your account.
How Much Does a Zipcar Membership Cost?
Zipcar bills by the hour depending on the plan, city, time and day, and vehicle you drive. Hourly rental rates are charged in addition to the monthly membership. Hourly rates start at £4 and are as high as £14.50, depending on your monthly plan. These rates include drives up to 60 miles per day. There is an additional £0.29 per mile charge afterwards.
Zipcar offers the following membership choices:
Plan
Fee
Basic
£0/month after £10 application fee, then £8.50/hour or £79 a day.
Smart
£6/month with driving rates of £6.50/hour or £59 daily.

This includes a £6 month credit and save a packet from your first trip.

Plus
£15/month with driving rates of £5.50/hour or £55 daily.

This includes a £15/month driving credit and offers the lowest hourly rates.
The above monthly and hourly fees include fuel, insurance, congestion charges, and 24/7 breakdown assistance. Zipcar also offers a business plan with 30% cheaper weekday rental rates.
Does Zipcar Offer Additional Options That Are Added to Your Membership?
In addition to the above plan costs, Zipcar offers a Damage Fee Waiver for drivers who are age 23 and over with no accidents in the past 12 months. The waiver reduces the maximum out-of-pocket costs if you're involved in an accident with your Zipcar. The levels and costs can be seen when logging into your Zipcar account or via the app.
If you decide you no longer wish to carry the waiver, you must log into your account to cancel it before the end of the billing cycle to avoid the recurrent charge.
Does Zipcar Automatically Enrol You in the Paid Monthly Membership?
If you selected the Basic Plan with no monthly fee, Zipcar will not automatically move your membership to a monthly subscription plan after 30 days.
How to Cancel Your Zipcar Membership
If you need to close your Zipcar account, follow the steps below:
Have your Zipcard Number and Membership plan information on hand for the cancellation request.
Navigate to the Help page and click on Close My Account.
Complete the on-screen questions and click Submit.
With any of the membership plans, if you decide to cancel the service, you must do so before the end of the billing period to avoid being charged for the month. Zipcar will not issue a refund for a partial month plan. Note that the Plus plan requires a minimum commitment of three months before you are allowed to cancel.
Avoid Automatic Renewal With DoNotPay Virtual Credit Card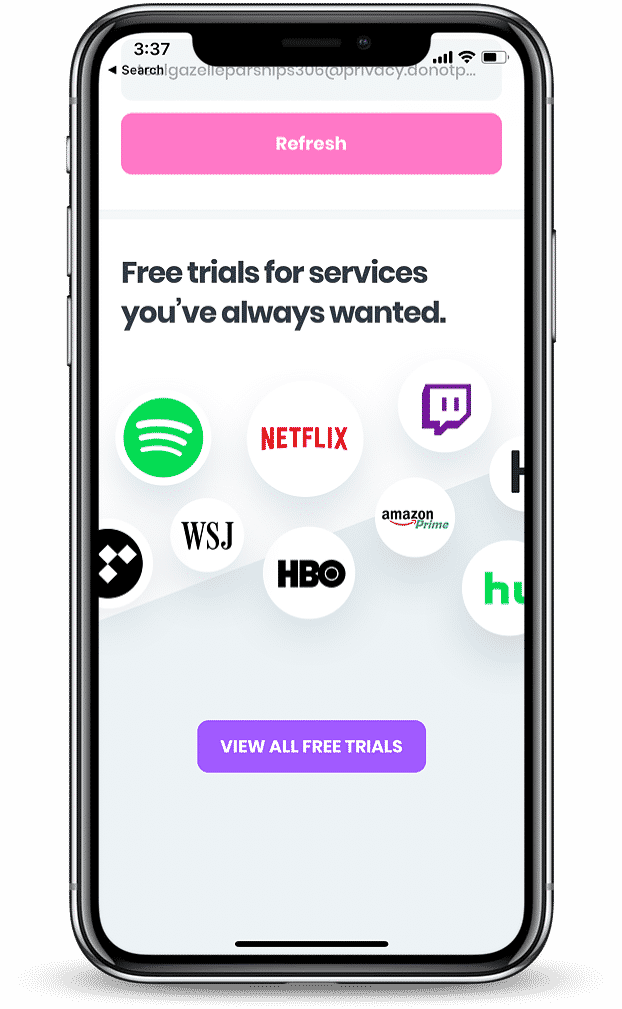 Even if Zipcar does not offer , many companies offer them but the subscriptions and memberships automatically renew and bill you each month. This often results in getting stuck paying for a service you no longer use if you don't cancel in time.
However, with DoNotPay's virtual credit card, this is no longer a problem since once the subscription expires, the card cannot be charged again since it's not linked to your other credit or bank accounts. Here's how it works:
The virtual credit card uses a random, unique credit card number that allows you to make transactions without revealing your bank information.
The card is only good for a single transaction, rendering it useless for additional charges such as recurrent subscription fees.
Since the company has no access to your actual banking information with this one-time use card, your subscription is automatically cancelled.
Virtual credit cards allow you to have peace of mind knowing that you'll never be repeatedly charged for renewable subscriptions or other options.
What Other Companies Does DoNotPay's Virtual Credit Card Work With?
With DoNotPay's virtual credit card, you can sign up for many types of free trials with these companies without worrying about being automatically charged:
What Else Can DoNotPay Do?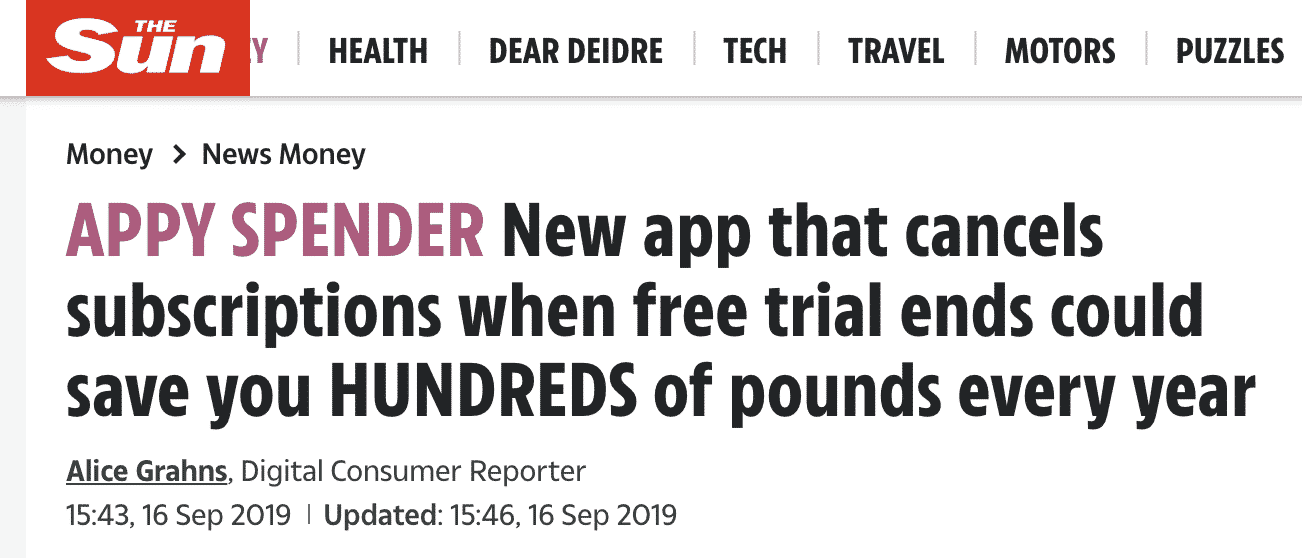 In addition to avoiding recurrent charges following a free trial period, DoNotPay can assist you with a multitude of other situations, including the following:
With hundreds of thousands of cases solved, DoNotPay clearly levels the playing field for everyone. We cut through red tape to save you time and money in many of life's everyday administrative annoyances.