3 Easy Steps to Getting a Wren Deposit Refund

Getting your kitchen remodelled can make it feel more updated, modern and tasteful. Wren Living is a family-owned and run specialist manufacturer and retailer of kitchens and more. If you have chosen to have your kitchen updated by Wren, there is always a possibility that something may happen to change your mind. Perhaps you want a different design, want to go with another company or decide you do not want to spend the money on a kitchen remodel.
Whatever the reason for changing your mind, it can be a huge problem if you have already signed the contract and paid the deposit. If you want to get a , DoNotPay can help you navigate the process.
How to Get a Wren Deposit Refund on Your Own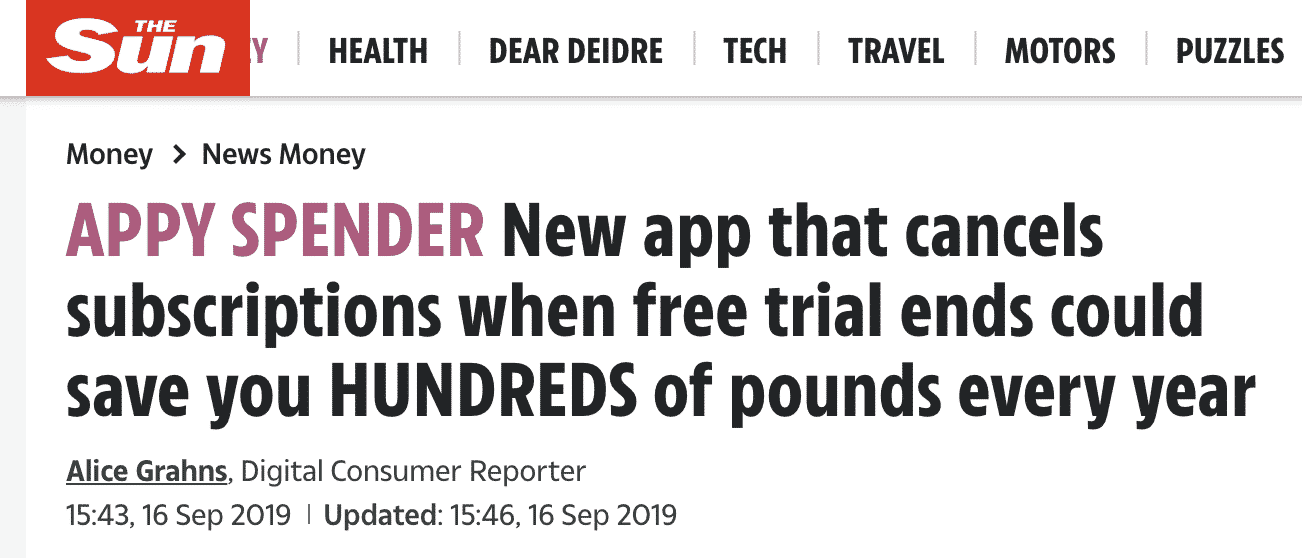 Getting a refund on your deposit is not discussed in a very simple or straightforward way on the Wren Kitchens website. Unfortunately, that means you might get the runaround when dealing with them directly, as well. Here are some things you need to know about requesting a
Understand your cooling off period if you are entitled to one. Check your contract for further information.
Your units are made to order, which is one of the reasons a 10% deposit was required when you placed the order.
If you wish to change or cancel your order, it must be done at least 28 days before delivery, which is also when the remaining balance is due.
Once the contract is signed, you cannot cancel your order if there are less than 28 days until delivery.
| | |
| --- | --- |
| Can You Request a Refund Via: | Yes / No: |
| DoNotPay | Yes |
| Email | N/A |
| Phone | Yes |
| Letter | N/A |
| Website | Yes |
| In-Person | Yes |
Wren Kitchen Contact Information
Not only is the cancellation and refund process not clearly defined on the Wren Kitchens website, but their Contact Us page also does not give straightforward contact information. Instead, you must click through their 'select an option' buttons to find bits of relevant information.
This is slightly frustrating and certainly, time-consuming. If your contract explicitly outlines how to contact Wren Kitchens for your deposit, follow that method. Otherwise, you can try to reach them in any way possible. Or, you can go the easy route and let DoNotPay handle the issue for you.
You will need to have your contract and any relevant and applicable information available when you reach out to Wren Kitchens. Having your information quickly accessible will help expedite the process.
Dealing with inquiries in person or over the phone is usually the most efficient way to discuss deposits, contracts and refunds. Although, sometimes, follow-ups via other methods are necessary.
Contact by Phone
You can contact the Wren Kitchen customer care team on 0345 127 7008.
Contact Online
You can sign in to your account on the website or the Wren App for queries. They will direct your question to the appropriate customer care team.
How to Get a Wren Deposit Refund With DoNotPay
Some companies have a clear refund policy. Some do not. Even when a policy looks simple, you may get the runaround or have other issues. Your refund may never get processed, even if you are entitled to one. Sometimes companies accidentally charge you instead of refunding you.
If you are having issues getting your refund for any reason, DoNotPay can work to help you get your promptly. All you have to do is:
Find the File a Chargeback product on DoNotPay.

Tell us which credit card (or ACH transfer) the payment was on, and enter the name of your bank and the merchant.

Select the reason for your chargeback, and provide relevant details, including the charge amount, the charge date, a description of the payment, and any files you can upload as evidence.
After you fill out the necessary information, DoNotPay will automatically notify your bank, including a letter with VISA and Mastercard codes, to help make the best case on your behalf.
DoNotPay Helps Get Your Refund or Chargeback for Any Company
At DoNotPay, we know that it can be tedious, time-consuming, and outright difficult to get refunds when you are entitled to them. If you have issues and have exhausted all of your options, let DoNotPay do the work for you.
If we need to push for a chargeback, we will always be professional and make the best case for you. We have experience handling refund and chargeback issues for a variety of companies, including, but not limited to:
Teletext Holidays

Council Tax

And more!
More Ways DoNotPay Helps You
DoNotPay is a highly-diverse platform that can cater to any legal issue that you are currently battling with. In addition to helping you get a refund or chargeback, we are able to help you with a variety of other issues, such as:
DoNotPay has solutions that save you money and time. Check out the website or download the mobile app right now and start changing your life for the better.