How to Get a Travelodge Refund Effortlessly

Travelodge is a multinational hotel chain offering accommodations to travellers from all over. As affordable as it is comfortable, it's an option many take when on holiday. However, there may sometimes be trouble in paradise requiring you to issue a complaint. When you do, you'll likely want a , which DoNotPay can help you get.
How to Get a Travelodge Refund on Your Own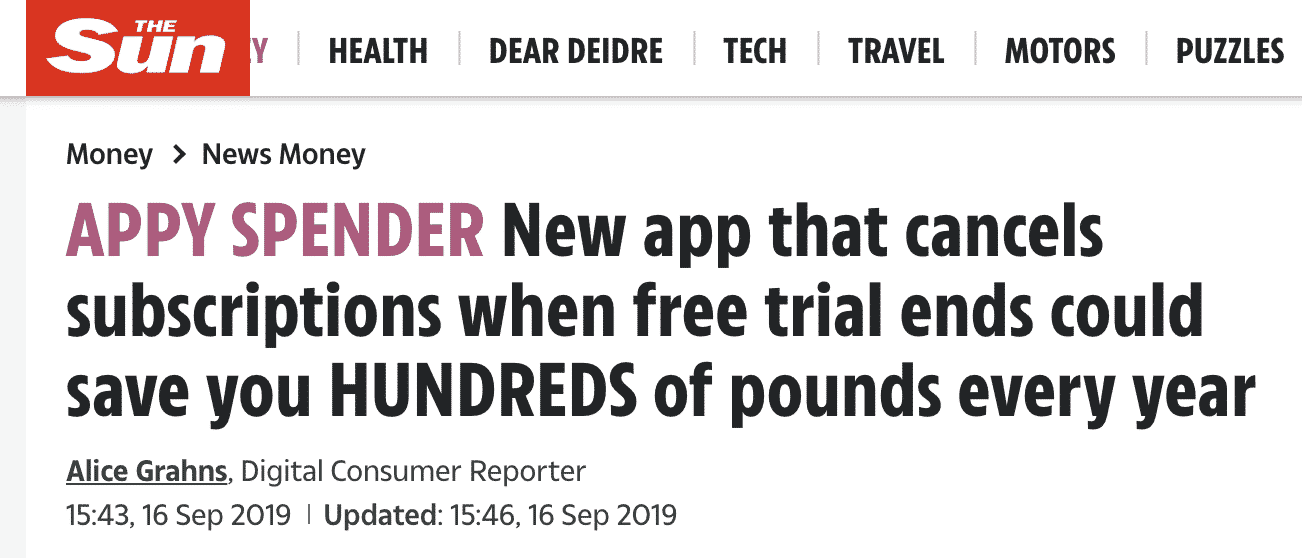 Getting a on your own requires a lot of effort. It's not always going to be effective, either. If you want to significantly cut down on your trouble, you should let DoNotPay handle the refund for you. If you want to try it on your own first, though, here's what you can do:
Go Through Their Website
Head to the Travelodge website and find the Manage Booking page.
Find your booking with the manager.
Select the option to cancel. This can be done up until noon of the day you're set to check in.
Confirm your cancellation.
Contact Them by Phone
Call the help number 08719 848484. Note that calls cost 13p per minute, so it's much easier and more affordable to use another method to cancel.
Get in touch with a representative from Travelodge and explain that you want to cancel your booking.
Provide the information to identify your booking.
Confirm you want to cancel.
| | |
| --- | --- |
| Can You Request a Refund Via: | Yes / No: |
| DoNotPay | Yes |
| Email | No |
| Phone | Yes |
| Letter | No |
| Website | Yes |
| In-Person | No |
Travelodge Refund Policy
Travelodge allows you to cancel a Flexible Rate booking at any time, up to noon the day you're meant to check in. That includes the original price for booking the room, plus food and drinks extras added to your order (but not other kinds of extras). This makes getting your money back on this type of booking quite easy. Simply use one of the above methods to get things started.
However, it's much harder to get your money back for other types of bookings. Bookings that are reserved at a discounted rate (the Saver Rate bookings) are fully nonrefundable. Additionally, you can't get your money back if you fail to check in by noon the day of, as you're a 'no show' unless you notify them beforehand that you'd be late.
As far as refunds due to complaints or problems, that's a different story. For that, you'll likely have to deal with the specific Travelodge hotel, as company policy is not clearly defined on the issue.
How Long Will It Take To Receive a Travelodge Refund?
The time it takes to get a refund from Travelodge will vary. In the best-case scenario - that being, if you booked without paying upfront - you should be able to simply walk away after cancelling your booking without any need for waiting. In most situations, though, you'll be waiting for some length of time.
For cases like these, your refund will likely take a few business days to process. Refunds are processed by Travelodge and are contingent upon their approval, meaning they decide if your refund case is within their terms. Assuming your case does qualify you for a refund, they'll authorise it and you'll get your full or partial refund soon after.
Issues You Might Encounter When Requesting a Travelodge Refund
The biggest issue you're likely to encounter when requesting a refund from Travelodge is having the wrong kind of booking. For the most part, only those with a Flexible Rate booking will be able to get a full refund.
It's not impossible to get a full or partial refund with other types of bookings, but it's much less likely and, in some cases, is not offered at all. In general, if you suspect you may need to cancel a booking at a Travelodge hotel, be conscious of the type of booking you make.
How to Get a Travelodge Refund With DoNotPay
If you haven't managed to get a on your own, DoNotPay can step in to help you out.
Just follow a few quick steps to get us started:
Find the File a Chargeback product on DoNotPay.

Tell us which credit card (or ACH transfer) the payment was on, and enter the name of your bank and the merchant.

Select the reason for your chargeback, and provide relevant details, including the charge amount, the charge date, a description of the payment, and any files you can upload as evidence.
DoNotPay Can Help You Get a Refund From Tons of Companies
If you're in need of a refund from a company besides Travelodge, DoNotPay can still help with that. DoNotPay can get you refunds on:
We'll also help you fix problems with Amigo Loans, Teletext, council tax, train delays, and plane tickets. We also have a great virtual credit card you can use to save yourself from needing refunds.
What Else Can DoNotPay Do?
Just because DNP already got your processed doesn't mean you have to stop using the app. We offer our users a ton of other useful services, such as:
Whether it's getting a refund, helping you pay bills, contacting customer service, or something else entirely, DoNotPay is here to help. Give us a try today so you don't miss out.